Baking Buddies (1st Edition)
I'm blessed with having the BEST READERS IN THE WORLD! Yes I do!
Can I be just a little cheesy, love-y dove-y with you for a moment?  Good!
In my short year of blogging, my readers have shown me so much love, so much support, so much encouragement and a level of engagement that I would've never have dreamed of.  They come from all corners of the world, different walks of life and speak languages I've never even heard of, yet the universal love of baking brings us together and crushes all boundaries.
It almost feels like a dream.
If you're reading this, then you're surely one of them.
And for that, my heart is overflowing with gratitude towards you and I sincerely want to thank you for being my backbone; for trusting me with your occasional indulgences and for baking along.
I appreciate every comment, every email, every like, every pin, every visit to the blog and every picture of your food that has been sent or tagged to me.
Whether you've been active with questions, feedback and trying one recipe after the other, or you've been silently enjoying the posts, occasionally trying a recipe here and there, I'm beyond grateful to have you both in my life.
Since my blog just celebrated its first birthday (YAY!), I wanted to take this opportunity to extend my appreciation to you by showcasing the delicious creations you've been popping out of your kitchen.  Little things make me happier than to know that you've tried a recipe from the blog and loved it.  So imagine how excited I get when I see photos of your own special spin on them.  Some of you have been generous enough to share these photos with me, and for that reason they deserve to shine.
Today I'm launching a new post series called 'Baking Buddies,' to hit the spotlight on reader creations that have been inspired by recipes from the blog.  I've also dedicated a new page with the same name, right up there in the menu bar, where these posts are going to live, so they could be easily accessible.  People love seeing how certain recipes turn out for others and your photo contribution will surely be of great help.  It will kinda be like a little baking community ?
If you're baking from the blog and would like to be a 'Baking Buddy' and get your photo featured, just make sure that whenever you try a cleobuttera recipe, to snap a photo and send it my way either via e-mail, or direct message through Instagram or Facebook. If your Instagram account is public, simply hashtag it #cleobuttera.
Now enough with the blabber and let's get right to the good stuff.  Really really good stuff.  Let's begin with photos of perhaps the most popular recipe on the blog and most swooned over.
(click on the bold title to go to the recipe)
With their oozing Nutella centers, receiving these photos were quite the torture.  (Left to Right, Top to Bottom): These cookies were baked to perfection by anappleforjules, cook.in, mr43090, noorssallam, noraattallah, nadineselim, yasminelgamal, grinsesternchen, and nourhanimahmoud.
Favorite Chocolate Chip Cookies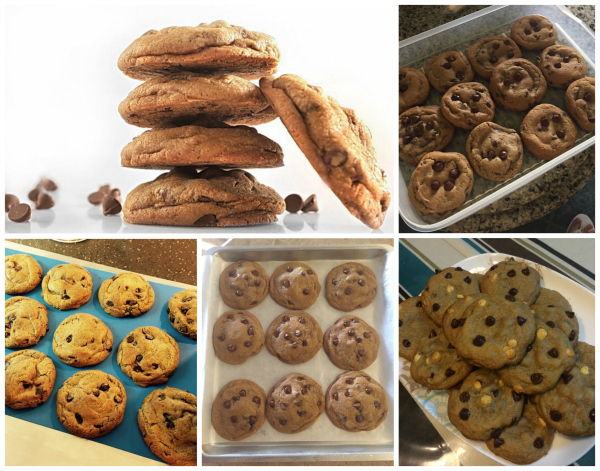 I loved seeing batches after batches of these addictive cookies coming out of readers' ovens.  (Clockwise from top left): we have this amazing shot from yasminelgamal, followed by Raghda Khater, esraaroshdy, rashasallam and hssabry.
People have a thing for desserts with lava centers and these cookies are no exception.  I was so happy to see adventurous readers attempt this unique Biscoff cookie recipe.  (Clockwise from top left): elysoliman, lobnakhaled, yasminelgamal and ayaabdelraouf.
People go gaga for these cookies whenever I make them and I'm glad that some of you have had the chance to experience them.  (Left to right): esraaroshdy nailed them, and hssabry went above and beyond and made them into s'mores cookie sandwich.
Browned Butter Cinnamon Roll Cookies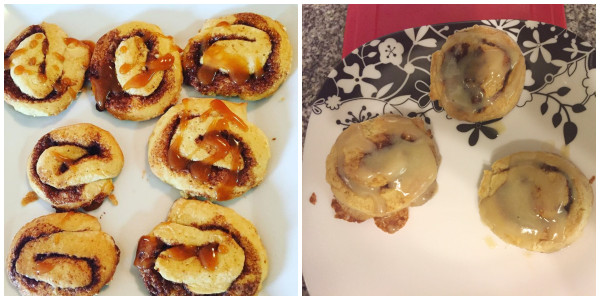 And the last of the cookie galore are of these delicate cinnamon roll wannabes.  I was delighted to get these photos from (left to right): pastore_maria and mayalsisi.
Who can resist an instant dessert that you can eat all by yourself?  Apparently no one.  This too-good-to-be-true microwave cake is hands down one of the top favorite recipes of the blog.  (Clockwise from top left) I can't even with this heart-dusted one made by michellealudy, and drooling over these lava flowing ones by carleys_albohh and mybeautylounge.de.  Noorssallam's one is neat and elegant on the outside, but a chocolatly mess on the inside; trust me I've seen a photo of it.
This crunchy, ooey, gooey chocolatey sandwich will transport you to s'mores nirvana and I think that all those who tried it will agree. (Clockwise from top left): I mean would you look at that irresistible marshmallow pull of sweet_confessions_z?!! Halaelsherif, yasminelgamal, and nourhanimahmoud versions look irresistible!
Some of the best things in life are those that are the simplest.  This no-bake lazy cake made from melted Mars bars (aka Milkway) and digestive biscuits was a hit with readers and for a good reason.  Takes no time to put together and tastes incredible! I love how these turned out (Clockwise, from top left): Aliaa Omar, 11 year old live_love_tima (the sprinkles?), 12 year old judyazmy and saramashhour.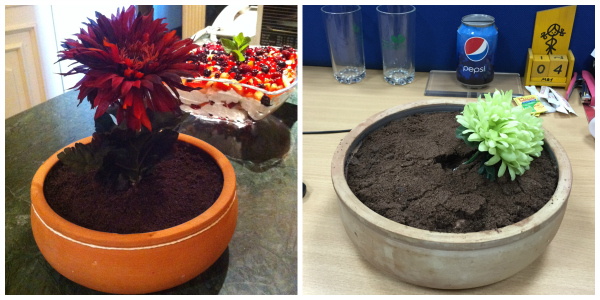 Another no-bake favorite are these easy dirt cakes in plant pots. (Left to right): yasminelgamal and hodaomran outdid it with these freakishly realistic looking muddy desserts.  They are almost too real to eat!  Almost.
Tres Leches Cake with Toasted Marshmallow Frosting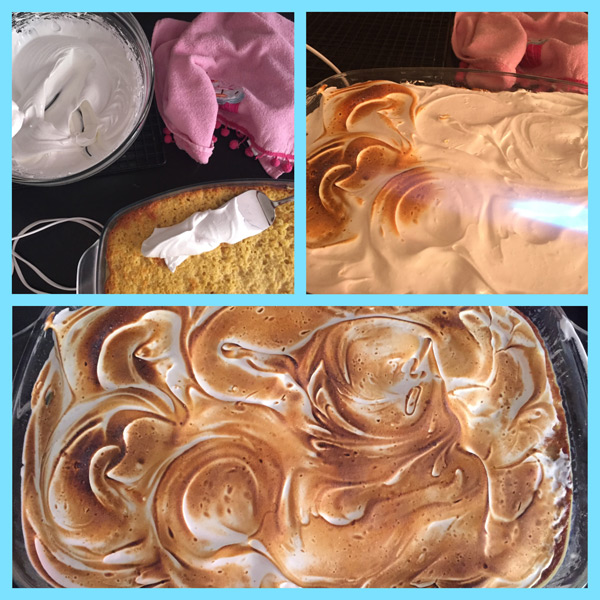 Here she is once again the amazing hodaomran making this newly found love of mine.  With a collage this beautiful and flawless results, I think we have a food blogger in the making.
I often refer to this one as The "Infamous" Cinnamon Roll Cake.  If you take a glimpse at the comments you'll see why.  While people praised the taste, many had difficulties getting the swirl just right.  Turns it out its a bit finicky!  With that said, its still one of the most loved recipes of the blog.  I was thrilled to get pictures of swirl perfection like these.  (Clockwise from top left):  writtenonmyheart9, hodaomran, wtfoodies and ashrenee24  nailed it!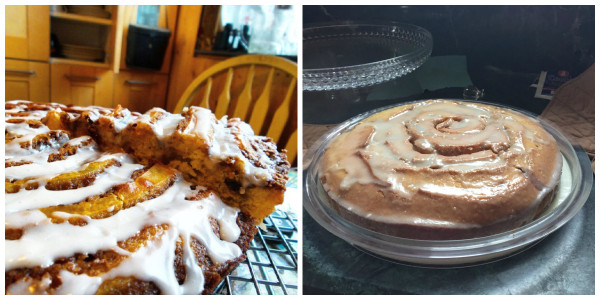 Mybeautifulwickedness and habibaabouward's version are nothing short of perfection too!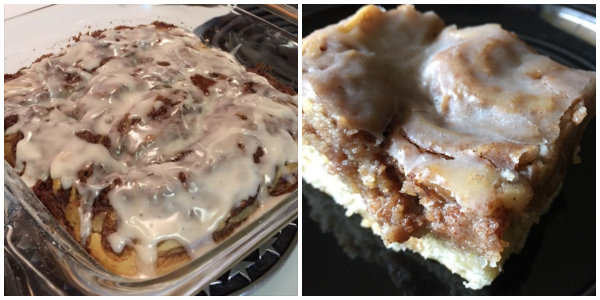 I loved seeing abersonstrong make the suggested no-fuss, no swirl, rectangular pan method of the Cinnamon Roll Cake.  I have to admit, that this is how I make it most of the time.
Incredible Carrot Cake with Cream Cheese Frosting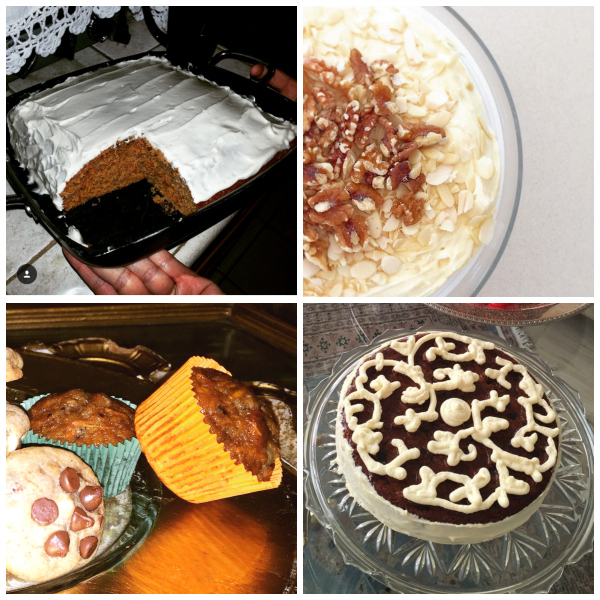 Aside from tasting quite incredible, the thing I love the most about this carrot cake is how versatile the recipe is.  Layer cake, sheet cake or cupcakes, this cake can do it all and do it really well.  I was so excited to see how each reader adapted the recipe to suit his/her needs.  (Clockwise from top left):  rrezie, odine.steynberg, and yasminelgamal for both the beautifully frosted one layer cake and the cupcakes.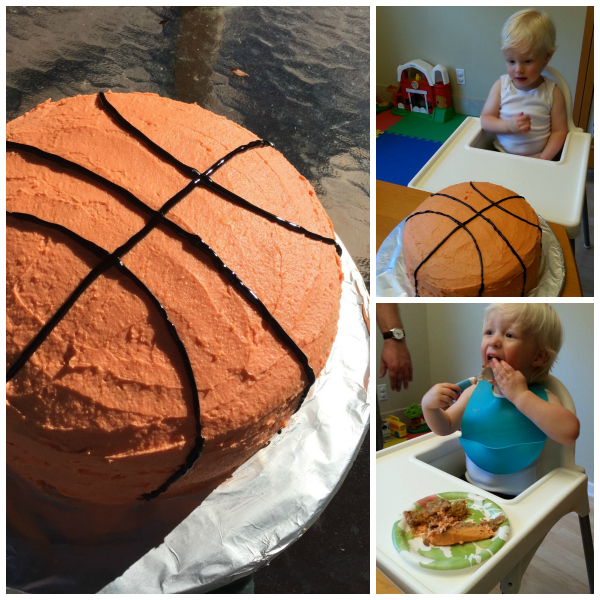 Lo and behold this birthday basketball shaped carrot cake for this incredibly cute kid!  I swear I squealed when I got this cuteness overload in my email.  A cake this beautiful gobbled up by a kid that adorable deserves a collage of its own.  Thank you Jess Hench for sharing this family moment with us.
The Perfect Caramel Cake (with sea salt and optional salted caramel popcorn)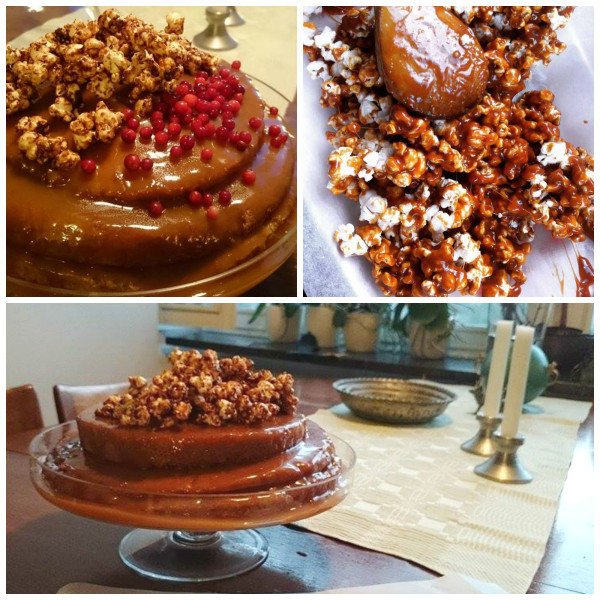 (Top left and Bottom): Drooling over this caramel cake with a Scandinavian touch.  Magdalena Robertsson Lind finished off her caramel with some lignon.  Absolutely beautiful!  (Top right): Vickivy's No-Bake Salted Caramel Popcorn is so tempting.
M.timol's stunning presentation and dripping chocolate ganache is making me crave marble cake all over again.
Glazed Vanilla Bean Bundt Cake (with macerated strawberries)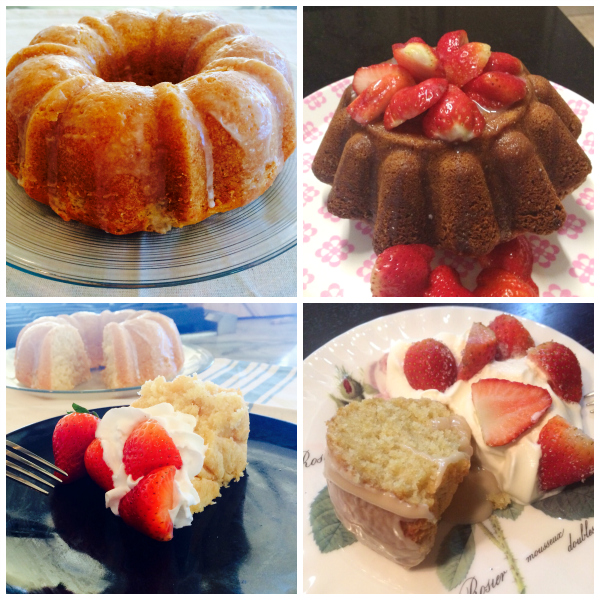 This bundt cake is so dear and near to my heart, so I get really excited whenever I hear that someone has tried it so they can see why I love it so much.   (Top left and bottom): sweet_confessions_z, (Top Right): Nora Seif, (Bottom Right): nourhanimahmoud.
Peanut Butter Lava Fudge Cupcakes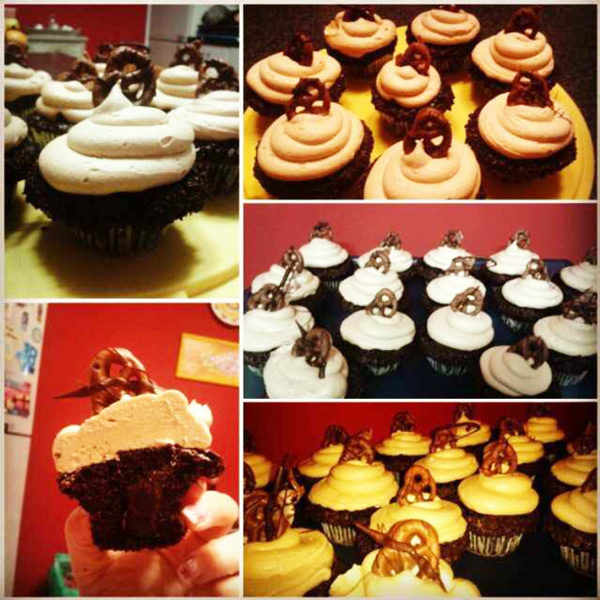 With its lava fudge center and fluffy peanut butter frosting, these cupcakes were a hit with chocolate/peanut butter combo lovers.  These gorgeous cupcakes by 25_marianna make me want to dive in head first.  She even added the chocolate pretzel toppers…how precious.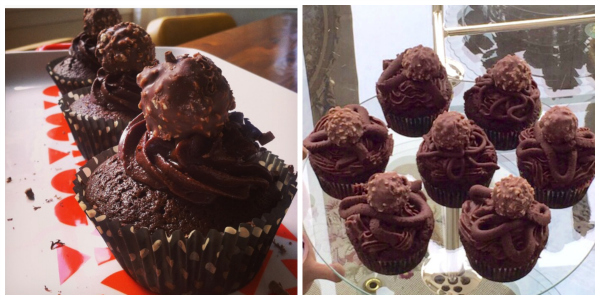 While we're still on the cupcake topic, and lava centers for that matter, check out these gorgeous Nutella infused cupcakes by (Left to Right): vickivy and yasminelgamal.
Unbelievable Chocolate Chip Muffins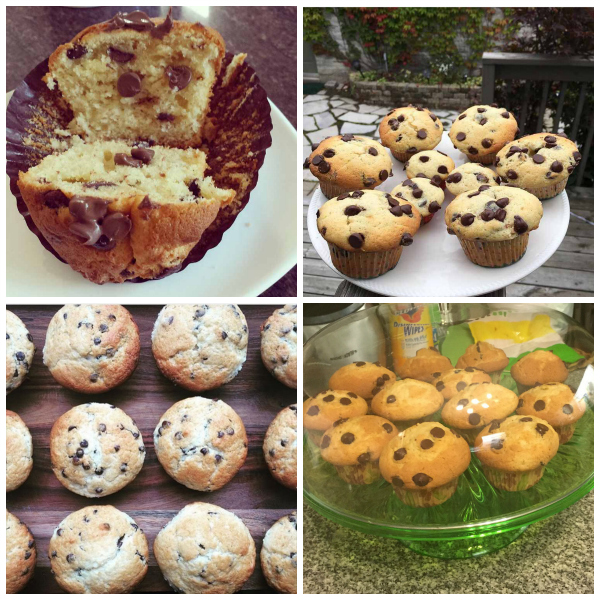 Here's to the bald sister of a cupcake, the humble muffin.  They might not be wearing a high hat of frosting, but the tall caps on these, and the moist and fluffy interiors will make you swoon.  I got so many rave reviews on them and received these beautiful pictures from (Clockwise from top left): m.timol, hssabry, mayalsisi and thegingermakery.
Galaxy Chunk Chocolate Muffins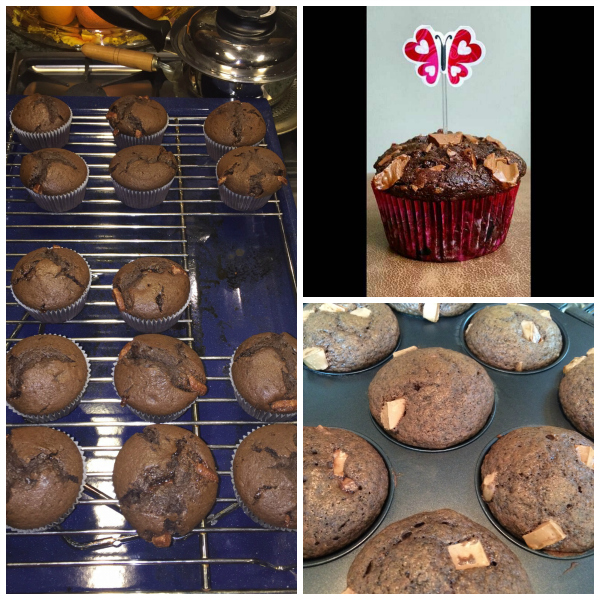 So glad to know that these double chocolate muffins were loved by many of you.  They are my go-to chocolate muffin base and I think they might just become yours as well.  Thank you guys for sharing your lovely photos. (Clockwise left to right): yasminelgamal, danielafosterphotography and esraaroshy.
Originally posted as Banoffee Pie Pancakes, the plain pancake base are the perfect canvas for just about any topping or creation.  Loved seeing you guys putting your own twist on it.  (Clockwise left to right): beautiful fluffiness by esraaroshdy, attiamk, and tween girls kikisallam and fatemakhater rocked it what that high stack on a pink stand.
Super Fudge Better than the Box Brownies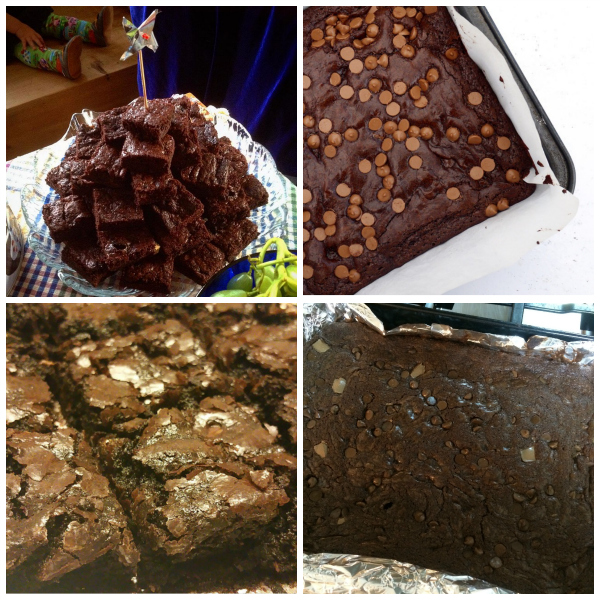 Nothing satisfies a chocolate craving quite like a super chocolatey brownie.  (Clockwise from top left):  How gorgeous is that tower of fudginess by mjauri, and that shiny, chocolate chip speckled top by fellow blogger thismuslimgirlbakes.  Esraaroshdy makes yet another appearance with these brownies and kanwal.v kills it with the crackly top.  YUM!
Salted Caramel Stuffed Cookie Bars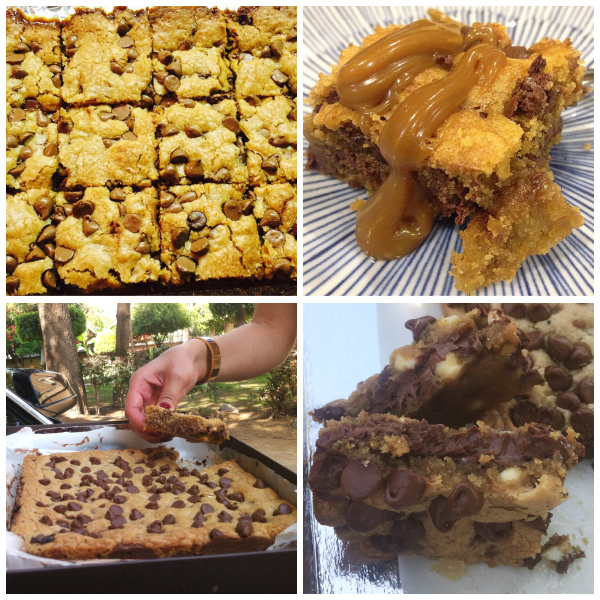 These cookie bars are ridiculous and readers seem to agree!   (Top two, left to right): mouthwatering bars by hssabry and winbakes.  (Bottom two): Yasminelgamal puts her own decadent touch by subbing in Nutella for the salted caramel.  Ummm…OMG!
Imploding Chocolate Bomb of Hearts (with Nutella Sauce)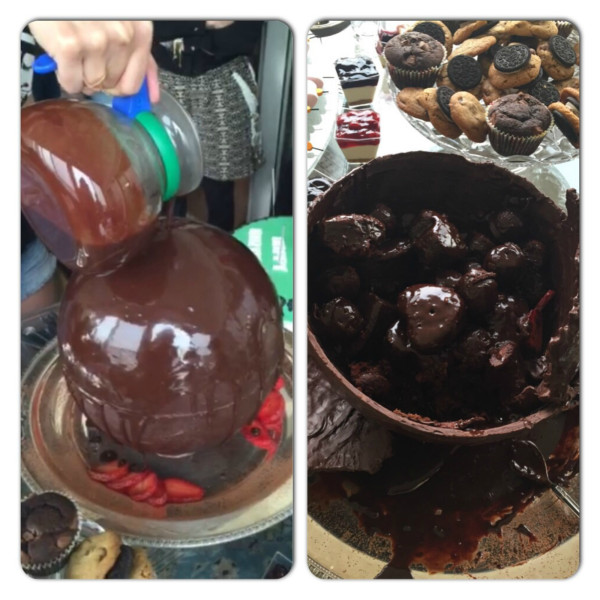 Yasminelgamal is an extraordinary baker; she's a real baking machine!  Not only has she managed to pull off that showstopping chocolate sphere, but if you look closely in the background you'll also spot the Galaxy Chunk Chocolate Muffins, Chocolate Chip Cookie Stuffed Oreos and her own mini cheesecake cups.  WHOOOAAAAA!  I seriously need to pay her a visit very soon.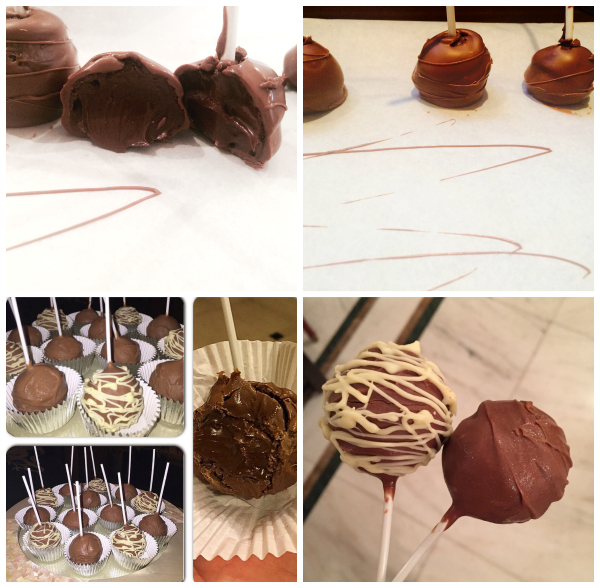 And once again yasminelgamal (bottom two) hits the spot with these Nutella pops. (Top two):  sweet_confessions_z's cross-section of the pops are making me weak in the knees.
 (Clockwise left to right): Farida Mahmoud's Peanut Butter Hot Chocolate Float looks insane! Dying over that mason jar cup!  Esraaroshdy adds a festive touch with M&M's on top of the Luxurious Nutella Tart.  All I wanna do is face plant in mayalsisi's Pumpkin Caramel Poke Cake.
Stunning results of this cross between cinnamon rolls and monkey bread.  Amazing job by (left to right): Yosra Sallam and hodaomran.
(Top two, left to right): mariammashhour and hssabry's Sinful Chocolate Pizzas are spot on! (Bottom left): loved that fatmawafaai used the same dough to make a savory cheese pizza! (Bottom right): Noorssallam's French Onion Soup Flatbread is so pretty.
Heavenly Crescent Rolls (3 ways)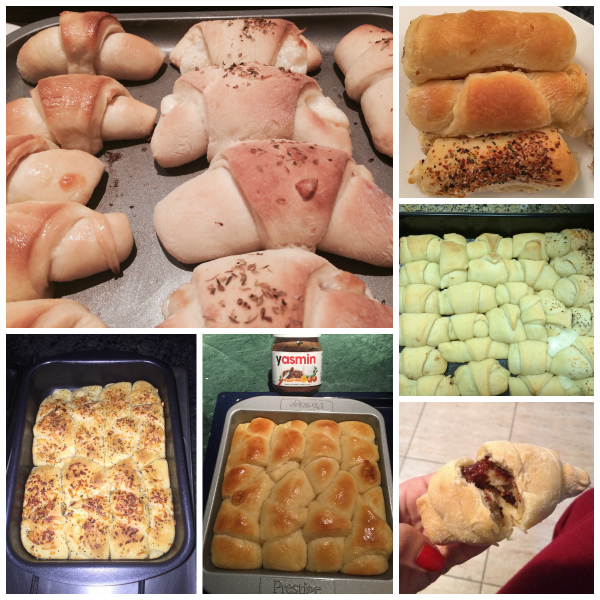 These fluffy pillows of carbs with 3 different fillings have been tried by so many readers and second the fact that they're indeed heavenly.  Loved getting these mouthwatering photos from (Clockwise from top left):  sweet_confessions_z, elysoliman, esraaroshdy, ayaabdelraouf, and the last two from yasminelgamal.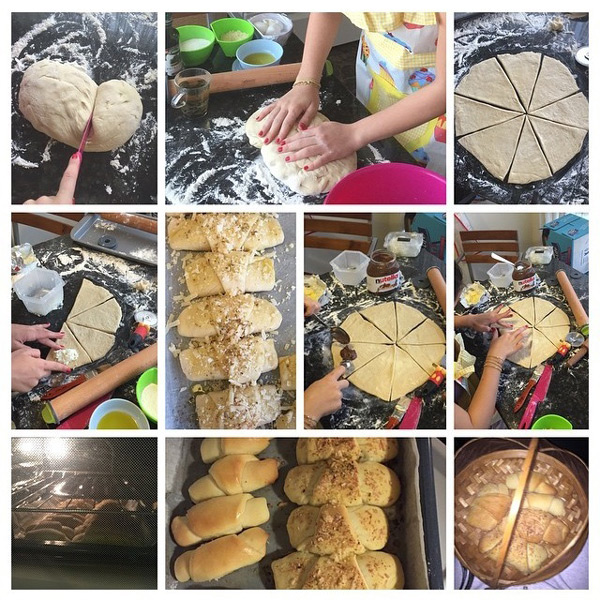 This collage from shamalzahabi of the same crescent rolls is a beautiful representation of the process.  The sight of her filling them with cheese, nutella and butter is just mesmerizing.
Another yeast favorite are these mini, bite-sized, fluffy rolls.  Raghda Khater could not have made them any better.  Amazing!
Mini Cheeseburger-Stuffed Buns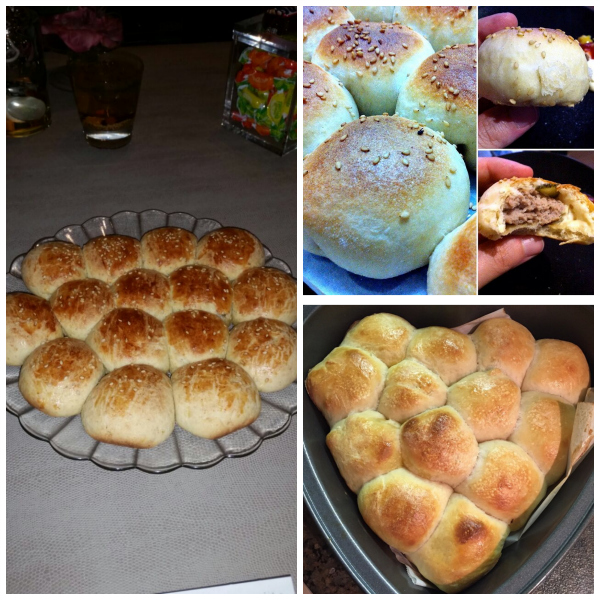 These also mini, fluffy buns stuffed with miniature cheeseburgers were an instant hit with readers.  I really enjoyed seeing their take on them. (Clockwise left to right): yasminelgamal, descubriendoelpastel and hssabry.
Moving on to some Middle Eastern favorites!  (Clockwise, from top right): hodaomran and her sister nouraomran made the prettiest Balah El Sham (fluted fritters) in all the land!  Halasallam said that the Om Ali (Egyptian Bread Pudding) that she assembled in less than 10 minutes was the best she's ever had!   Yasminelgamal and Aliaa Omar turned this Ghazal Beirut Ice Cream Cake into a scoop and serve bowl dessert.  Quiet honestly its a lot easier and less messier that way.
This old-fashioned favorite is the star dessert of the month of Ramadan.  I loved hearing that pans upon pans of this timeless classic were popping out of your ovens during Ramadan.  I was especially delighted to see these gorgeous pics.  (Clockwise, from bottom left): shamsezz's cross-section of the slice looking good along with the photo of the full thing above it.  I could hear the crunch on Nadine Soliman's golden crust.  Mustwin15 went through a lot of digging around in Malaysia to be able to find the konafa pastry, but she did it!  So proud! Hssabry's Kanafah Cheesecake was a hit that he made it twice already!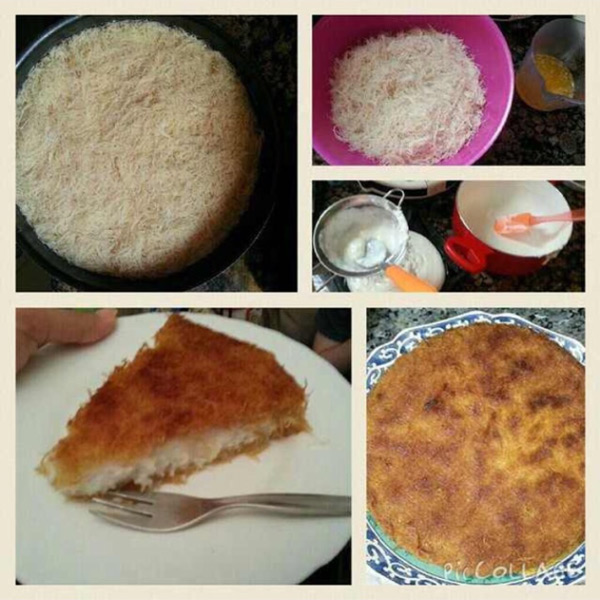 And here's a collage of the making of an absolute perfection of a konafa by nadayasinyasin.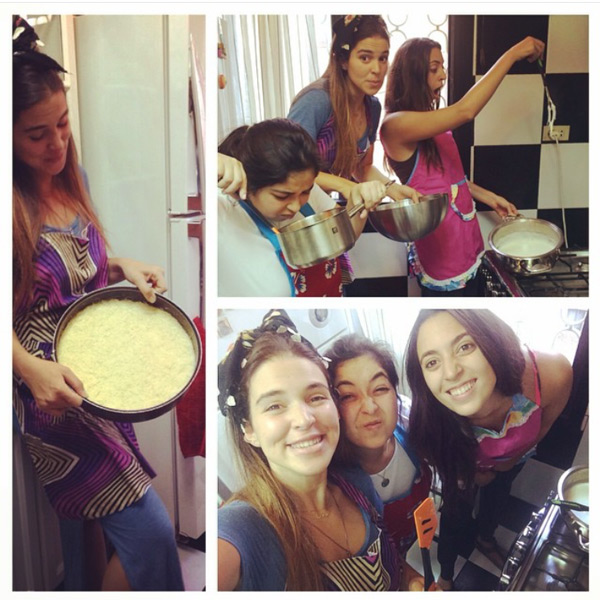 Wrapping it up with this super cute photo of  hanaashour and her friends throwing a konafa making party!
Aaaaaand that's all folks for the first edition of 'Baking Buddies!'  Boy that was long!
*If you've sent me your food photos but didn't see it in this round up, please accept my deepest apologies as some of the images got lost along the way, since I didn't think of saving them back when I first started blogging.  Bummer!  If you'd still like them to be featured in upcoming 'Baking Buddies' posts, I would do so with great pleasure.  Just resend them my way and I'll be sure to include them.
Don't forget!  If you'd like to be a part of the 'Baking Buddies' community, make sure to snap a photo of your cleobuttera inspired dish and send it my way either via e-mail, or direct message through Instagram or Facebook. If your Instagram account is public, simply hashtag it #cleobuttera.  Can't wait to see more photos!
Disclaimer:  Permission to post these photos were taken from the photo owners.  Unfortunately I wasn't able to reach a few to get their permission.  So if you see your photo here and don't feel comfortable with it being on the blog, please let me know and I will take it down.  Thank you for understanding.
This post may contain affiliate links.
All images and content are owned by Cleobuttera® and are copyright protected. Please do not use my images without prior permission. If you would like to republish a recipe, please rewrite it in your own words and link back to the recipe page on my site. Original recipes and creations of this site are intended for personal and home use. Commercial replication or media consumption are only allowed with a written consent and agreement with Cleobuttera owners. Otherwise it is considered a violation of intellectual property. Thank you for respecting and appreciating the amount of time and effort that goes into creating free, unique recipes that make people happy.