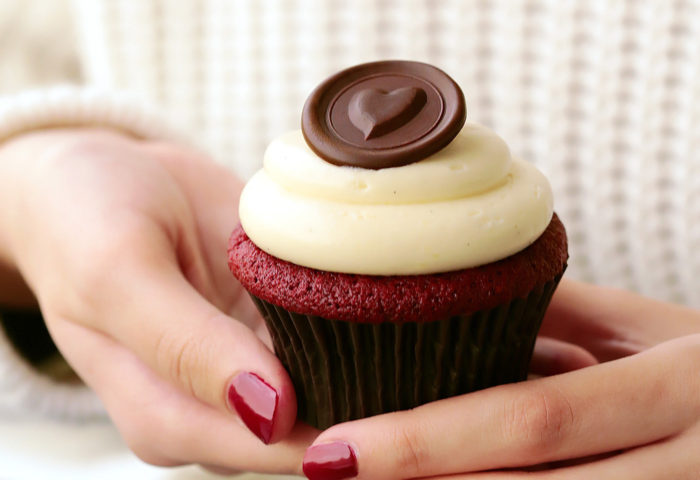 This red velvet cupcake recipe took years to perfect & the result is everything you can hope for! Soft and tender with a velvety texture, and super flavorful with tangy notes and sweet vanilla that's been kissed with cocoa. A cloud of not too-sweet, whipped cream cheese frosting takes it over the top. It's a winner!
Four years.
Over 25 different recipes.
More than 50 trials.
At least 18oz (512g) of red food coloring.
Around 400 cupcake liners.
Two forever red-stained t-shirts, a few extra centimeters around the waist and a semi-fried brain, is what it took to come up with a red velvet cupcake recipe GREAT enough to share.