Search no more…this is THE perfect recipe for the timeless classic.   It also happens to be the simplest to make! It's decadently rich and smooth, infused with fragrant vanilla beans and topped with a brittle, paper-thin sheet of caramelized sugar.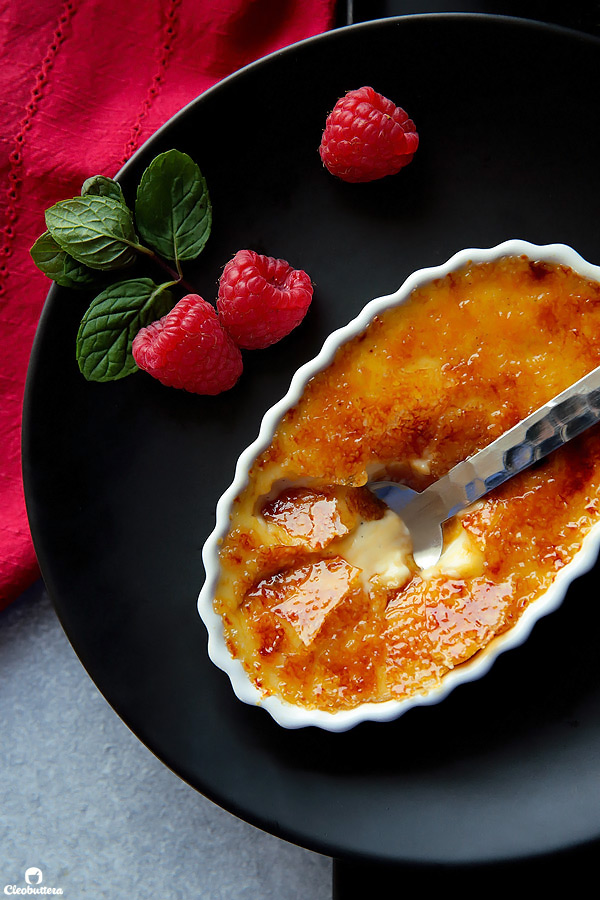 You just can't go wrong with the classics.  They're golden.
As much as I love playing in the kitchen and coming up with new recipe ideas, I always find myself coming back to the solid basics.  They're timeless and no one ever gets tired of them.
I don't know about you, but I've never met anyone who can turn down a warm plate of Molten Lava Cake, or Apple Tarte Tatin.
Cheesecake? Never gets old.  Carrot Cake?  Can have it everyday.
Crème Brûlée on the other hand?  It's something else.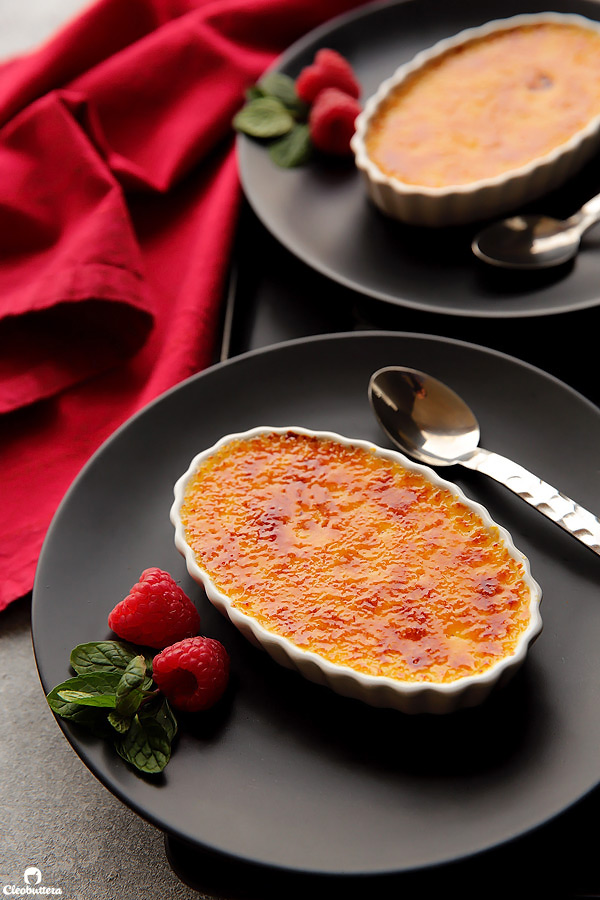 It's that little fancy schmancy dessert with the big reputation.
The crème de la crème of all classic desserts and the staple that jewels every other 5 -star restaurant menu.
But I'm here to tell you that creme brûlée has been bluffing all along, because dude! it's so simple to make.
Whoever told you that you need to dress up exquisitely, go to a dim, over-priced restaurant, and struggle to maintain your indoor voice to enjoy a small dish of crème brûlée, has ulterior motives.
Because you my friend, can keep those sweatpants on, be the couch potato you need to be, and get a crème brûlée that rivals the best of  restaurants, in the comfort of your own living room.  Messy bun, fuzzy socks and Netflix included.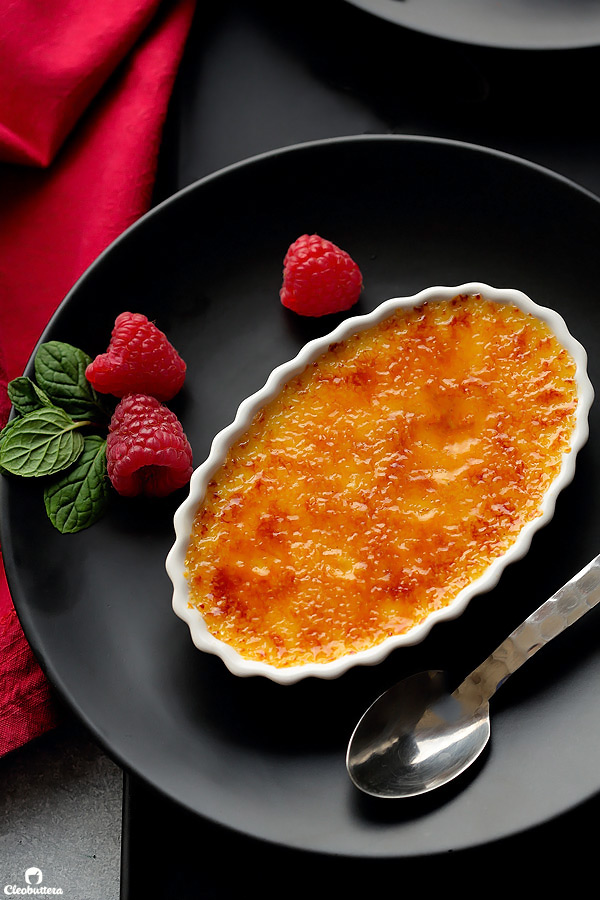 …