The search for the perfect, aunthenic Egyptian-style basbousa stops here!  This one is super soft, dense, never ever cake-y, and melt-in-the-mouth delicious.  Easily rivals the pastry shop's.  Plus…recipe video included!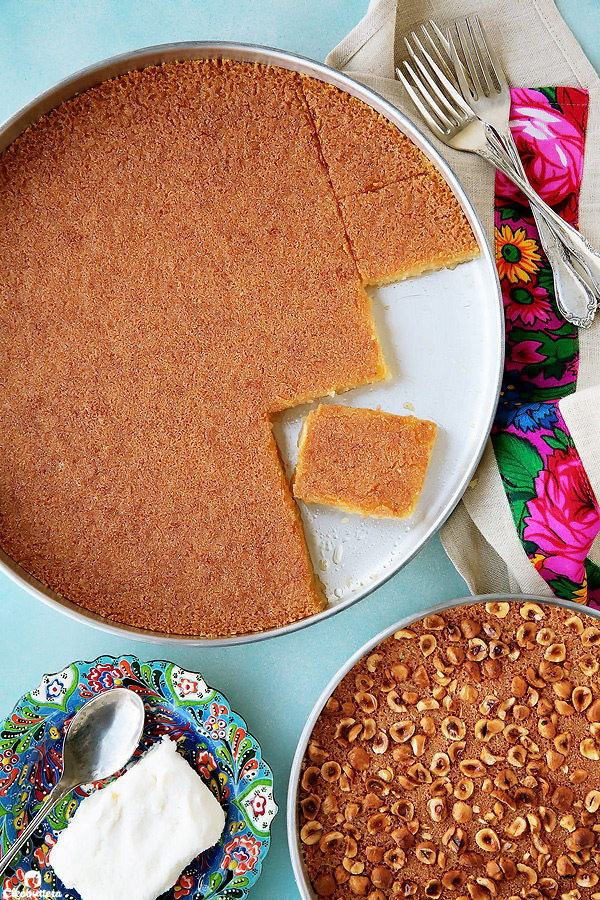 People of the World…Ladies and Gentlemen…Boys and Girls…
Please make way, give a big round of applause, scream your loudest cheer and show some love as you welcome the one…the only…The Greatest Basbousa in all the land!
It's here!  It's here!  The much anticipated, the highly requested, the most sought after recipe of the year!
A perfected classic worthy of a grand entrance and a bragging title.
This is IT people!  The only basbousa recipe you'll ever need.  One I can wholeheartedly claim to be the BEST recipe on the internet (of its category).
How do I know?
Weeeeell…I kind of tried them ALL!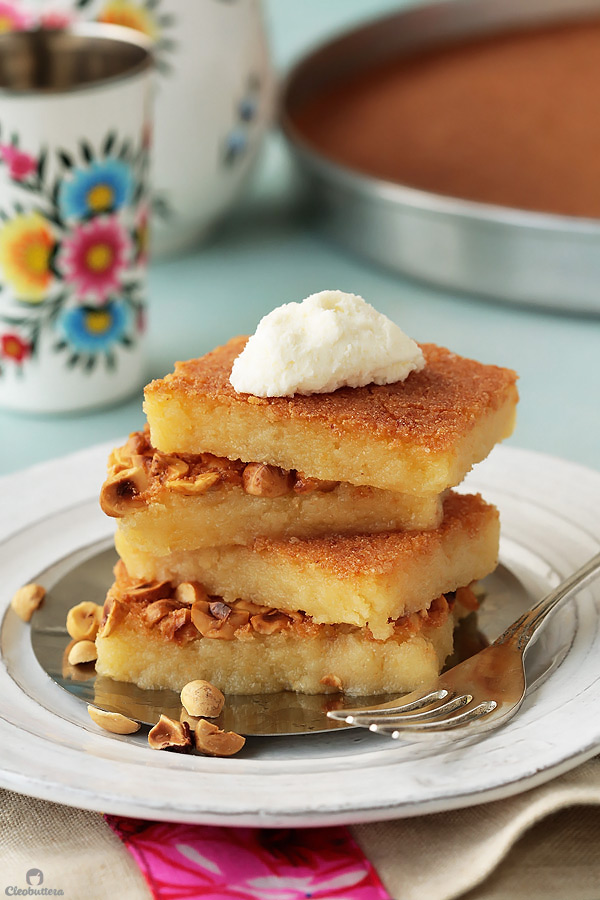 I've spent a good part of the last 3 years testing over 40 recipes (I stopped counting after 40), searching high and low for a homemade basbousa recipe that measures up to the ones we get from the "good" pastry shops here in Egypt, if not better.
To say it was the most frustrating recipe I've ever encountered, would be an understatement.  Those who have tried making this type of pastry shop-style basbousa, would understand.  Failure after failure after inedible failure. And its not because its difficult to make.  Oh no!  Basbousa's difficulty level can be compared to making muffins, but it all boils down to the ratio of ingredients and mixing method.  If you don't have the right ones…you don't have a good basbousa.
Before I vent over my basbousa journey and give you all the tips and tricks on how to make a basbousa that will make your jaw drop…let me back up a little to explain what basbousa is.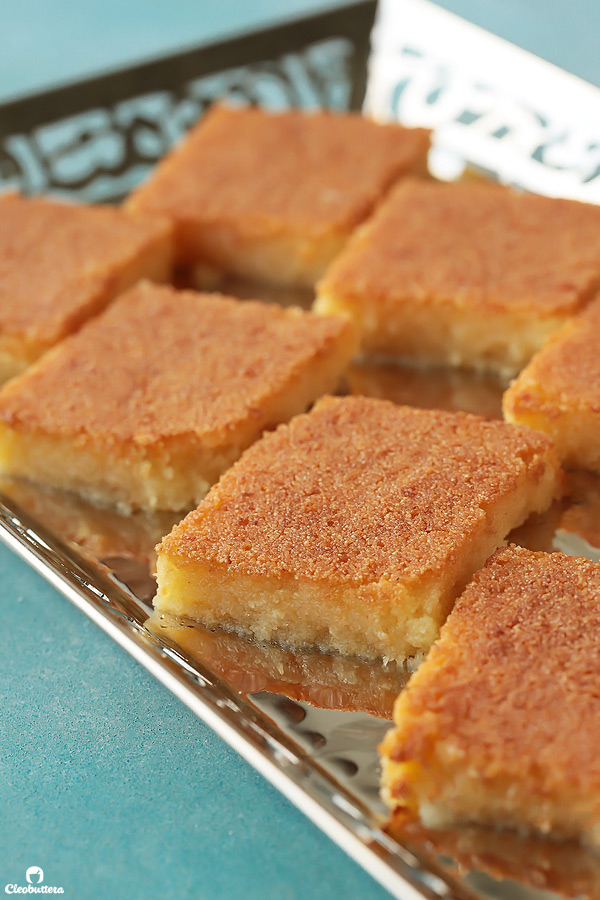 …