A Middle Eastern classic cake, tweaked to perfection!  Soft and moist vanilla cake topped with lightly candied black dates.  Serve warm for the ultimate comfort!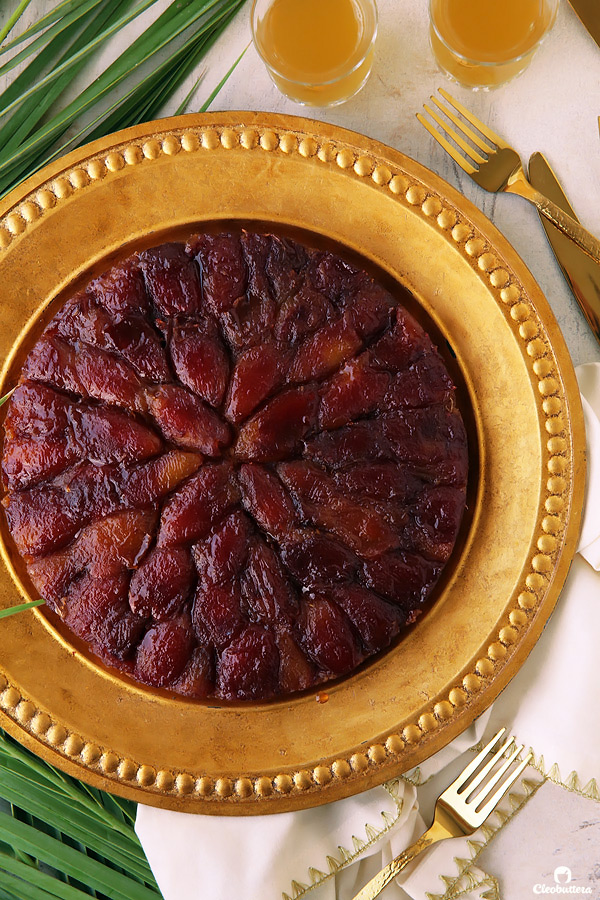 This cake is the Middle East's answer to pineapple upside down cake!
With the area's rich resources in palm trees and bountiful produce of dates, it only makes that much sense.
With a warm vanilla cake base and caramelized black date topping, this cake is a splendid treat with old fashioned roots!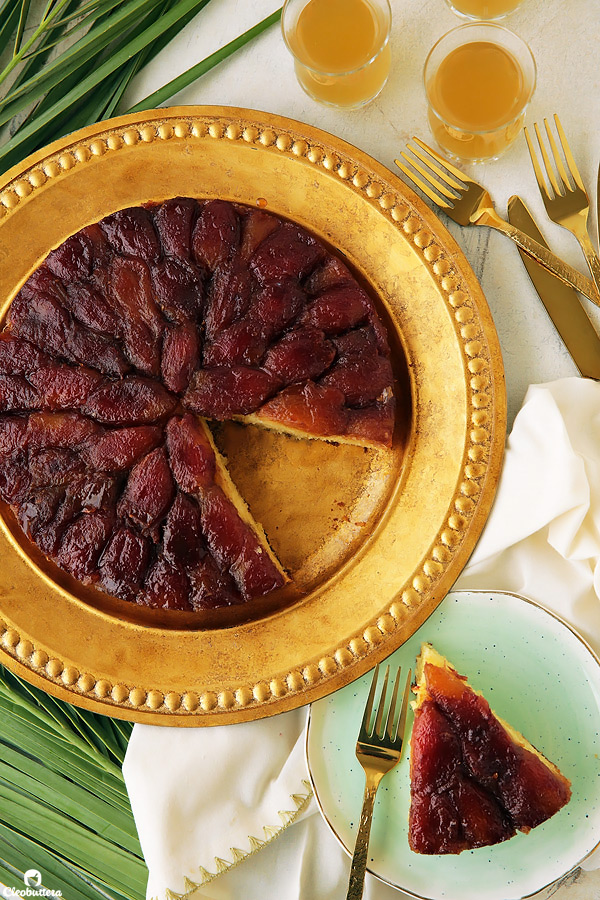 Although I've only came to know about this cake, not that many years ago, from my mother-in-law, it has apparently been an Egyptian household favorite all along.
How have I not known about it earlier in life, is beyond me.
Only excuse I could think of, is that mom's cooking was heavily influenced by her years in Canada, which shaped us into an apple pie and marble cake family all the way through.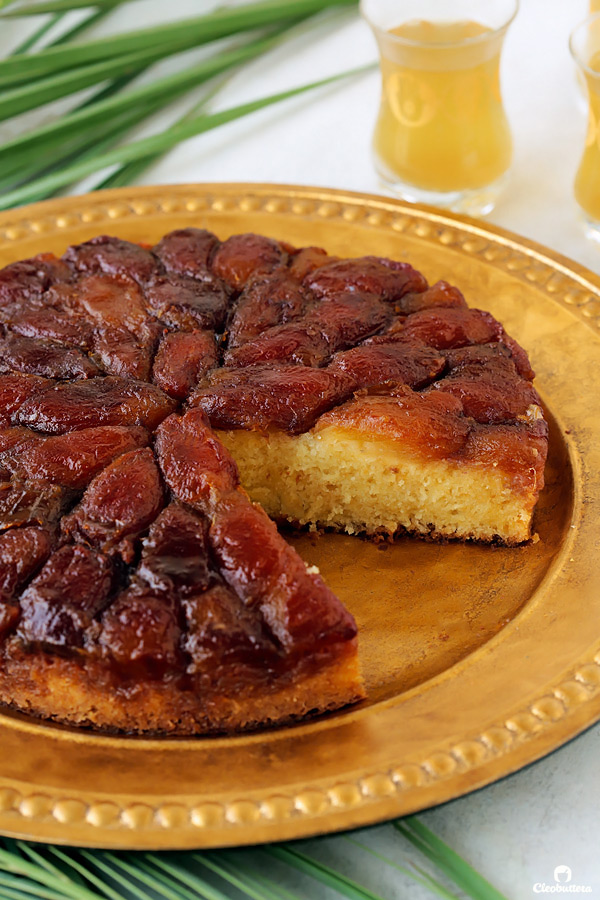 This cake is my mother-in-law's speciality.  She's so famous for it, that guests would specifically ask for it upon visiting her.  She no longer bakes as much as she did back in the day, but when she did, she'd take it with her to every occasion and was her special print on every potluck table.
Not surprisingly, it was always the first thing to disappear.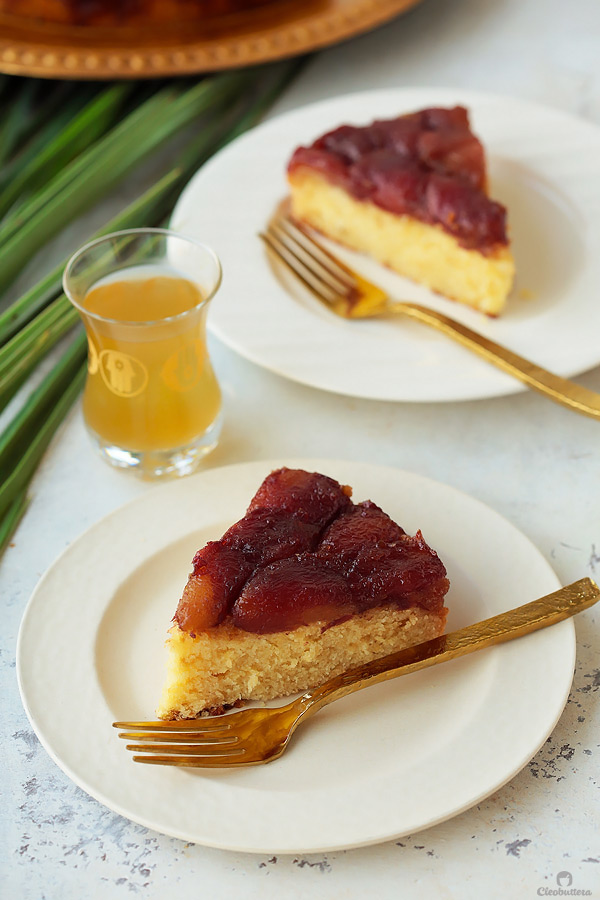 …