Super flaky crust, warmly spiced, saucy apple filling, crunchy crumb topping…this is apple pie perfection right here!  A few tricks ensures a crisp, well-browned bottom crust that is never, ever dense or soggy.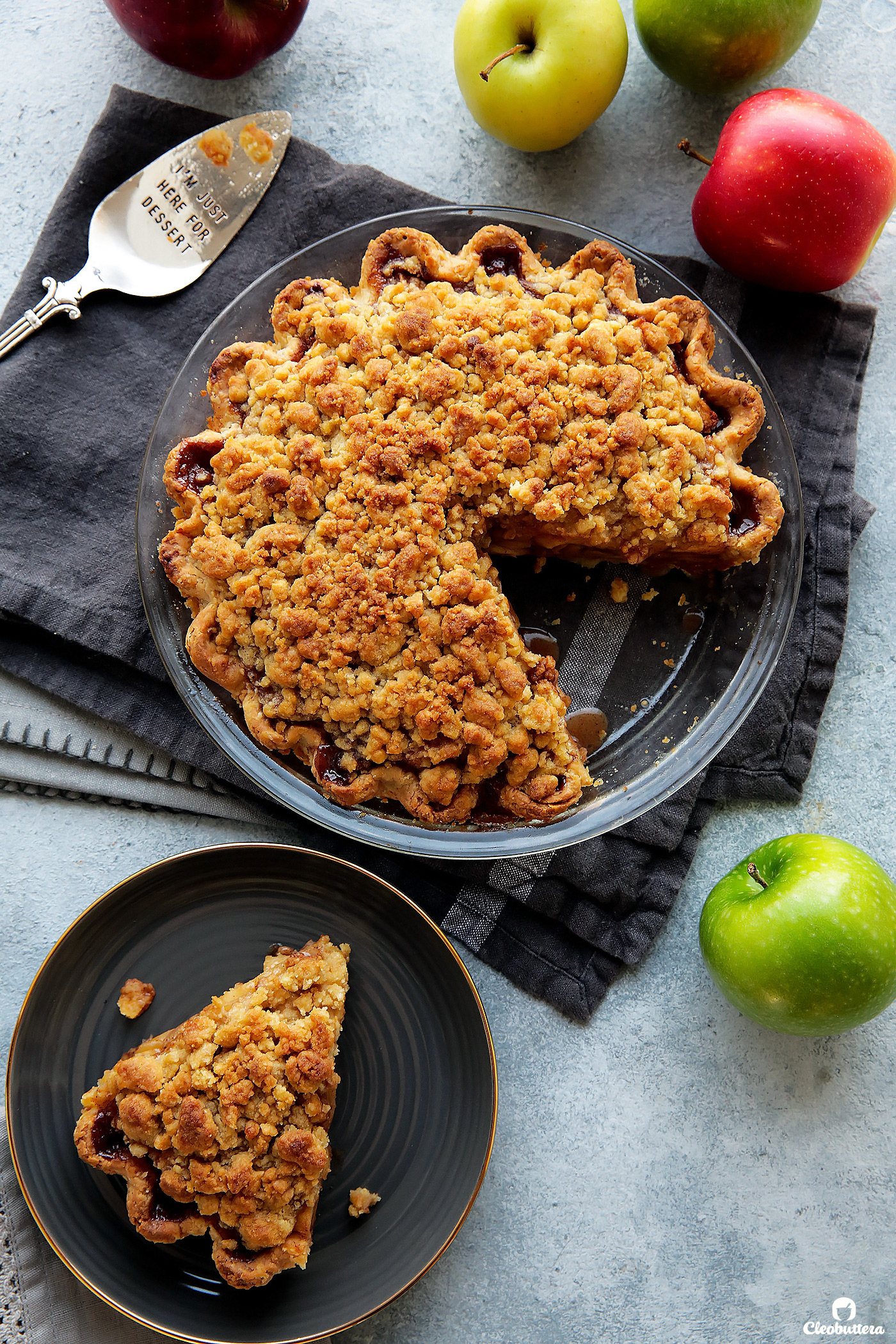 Please tell me I'm not the only one who thinks that apple pie is not "as easy as pie."
As a baking enthusiast & self proclaimed pastry nerd, it's safe to say that I'm pretty confident around the oven. Challenging recipes excite me and complex ones fuels my passion.  Throw a Russian Honey Cake that takes 3 days to prepare & you'll find me elbow deep in batter. Gimme a towering 12 layer chocolate cake recipe & I'll welcome it with open arms. 
As much as I enjoy making simple, care-free pastries that whip up in no time, I just LOVE taking on more difficult baking projects with multi-step instructions, intense level of involvement and days to prepare.  Love it!  Well as long as it's worth it in the end ofcourse.
But for some reason, that seemingly "simple" apple pie, that tends to be the least of most bakers' worries, has been one of those things that has perplexed me for years.
It's not that I think it's difficult to make.  It's just that I never actually made one that came out the way I had imagined.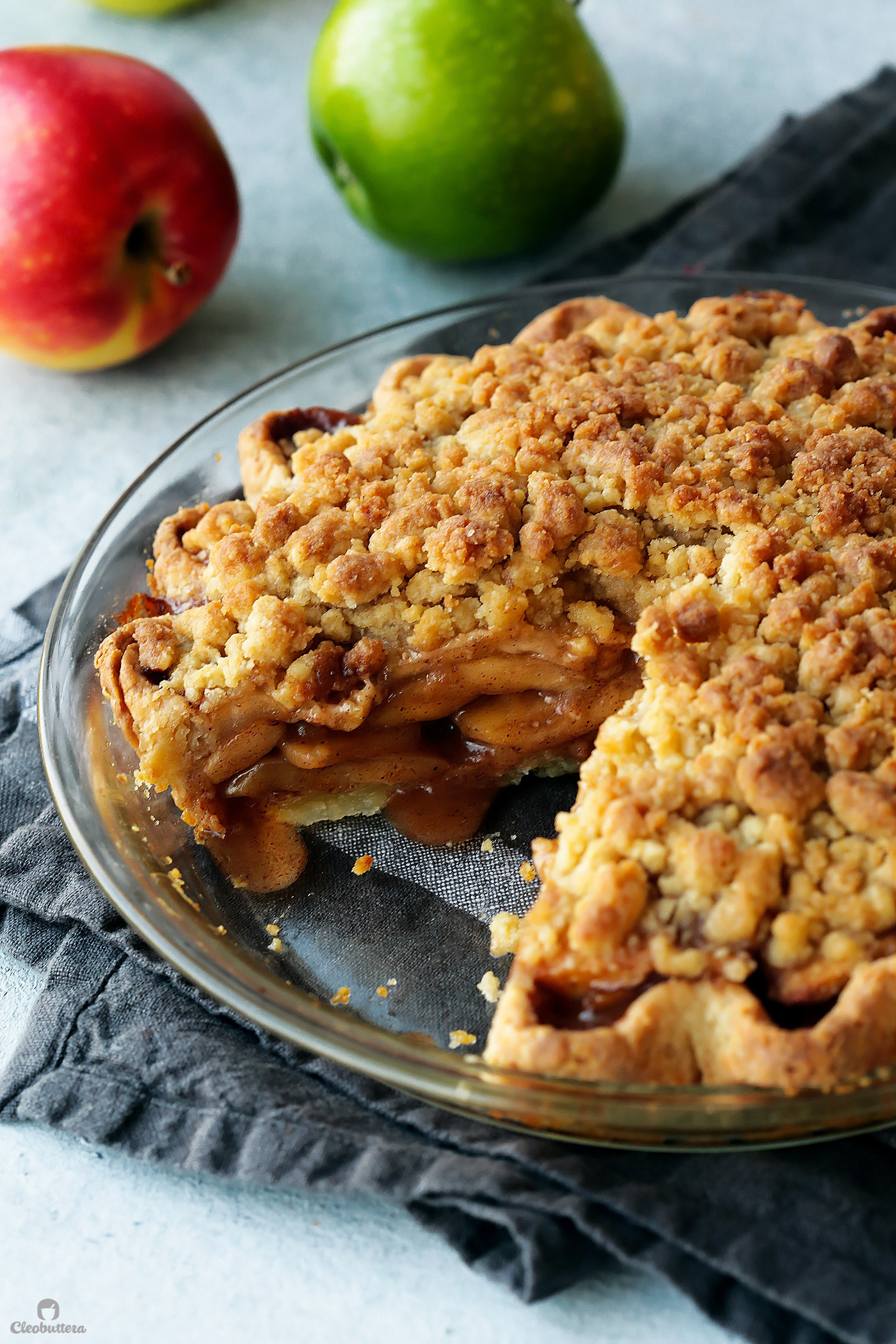 I wanted a pie that's warmly spiced, with a saucy apple filling, and caramel notes in every bite.  I wanted this to sit on a flaky crust that is as crisp and well-browned on the bottom, as much as it is around the edges.  I wanted it sweet enough to satisfy my sweet-tooth, but not cloyingly so to be able to take on a large scoop of vanilla ice cream and extra drizzles of caramel sauce.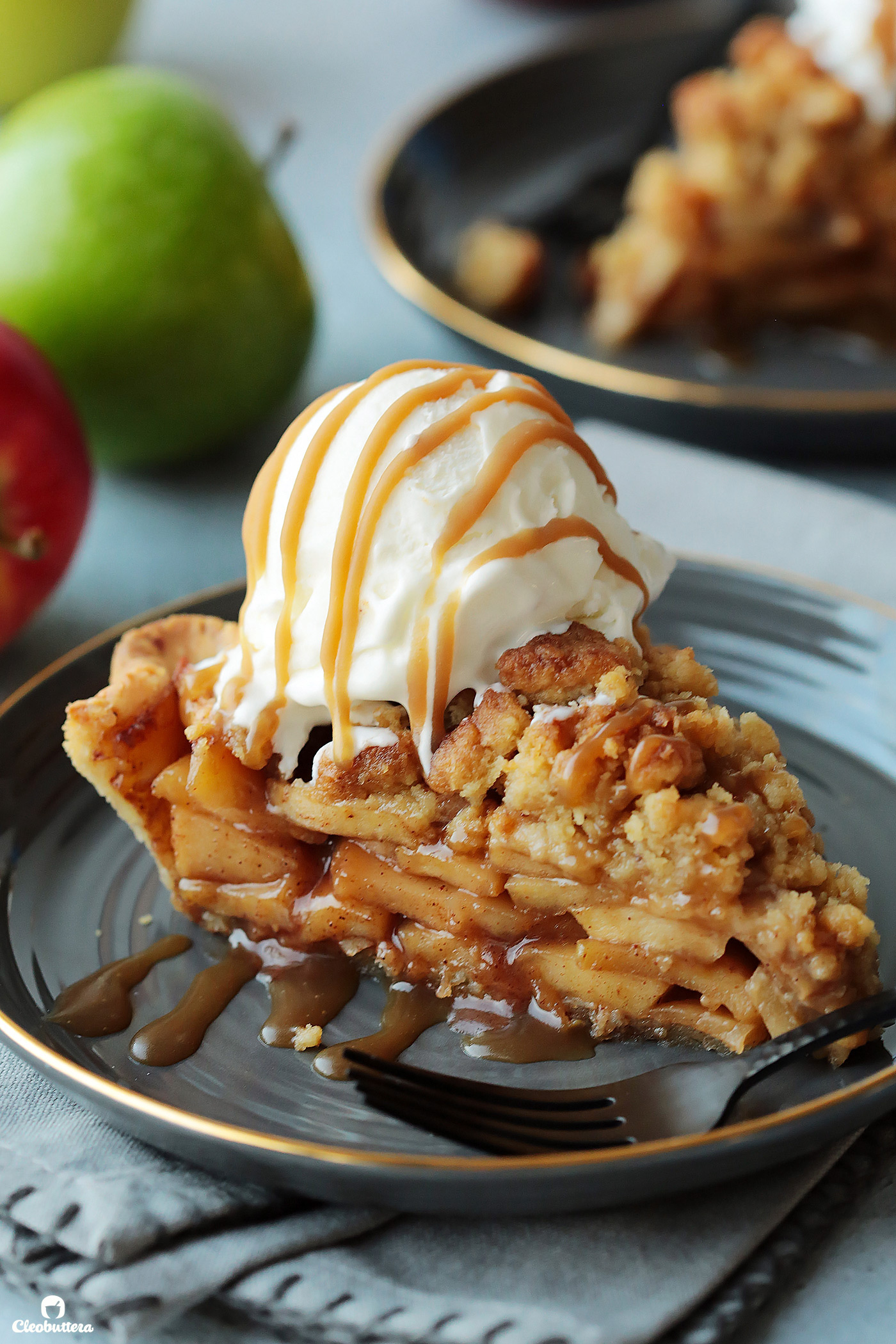 What I usually end up with is a soggy, doughy bottom crust swimming in a soupy, bland apple filling that tastes like unexciting applesauce more than anything else.
Sure…some trails were much better than others, but non was able to check off every attribute on my wishlist.
So for the longest time, I avoided making them like the plague and turned to other apple pie variations like this Amazing Apple Tarte Tatin and Apple Pandowdy to curb my wildest apple pie cravings.
Until my mom, whose favorite dessert in the world is apple pie, asked me to make her a classic one.  That's when I decided it was time to toss any predisposed feelings I had for the dreaded pie and revisit it with an open mind.
And let me just tell you…I'm so glad I did!…