This blown up version of Reese's is literally the BIGGEST treat for peanut butter cup lovers!  It tastes so much like the real thing and it doesn't hurt that its NO bake and so easy to make!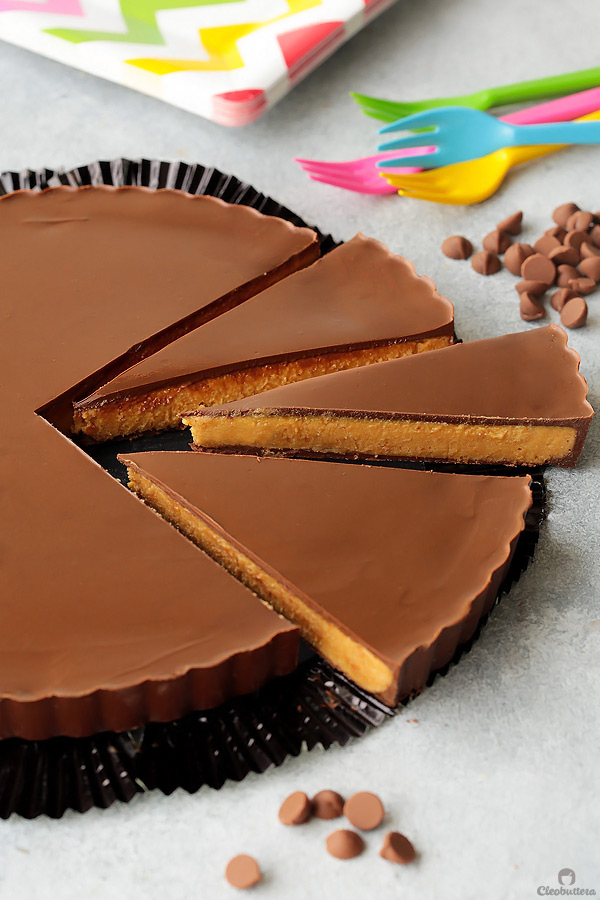 Raise your hand if Reese's peanut butter cups rank high up there in your favorite candy category (cue me raising both hands and feet 🖐🏽 🖐🏽).  I know there are so many of us that we could easily form a big country.
There's no denying that these addictive little cups have a cult following, and I'm not ashamed to admit that I'm part of it.  And yet, I haven't had one (by force, not choice) in so many months that I was starting to get peanut butter cup hallucinations!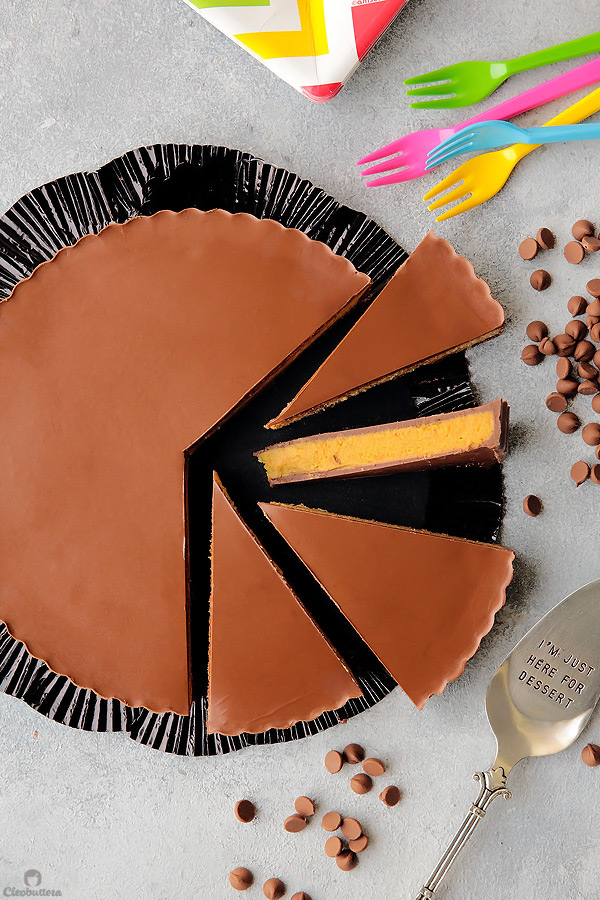 …