Soft and fluffy orange cake with a tender crumb, melt-in-the-mouth texture, and bright orange flavor. Leave it plain for a simple, everyday snack, or drizzle with cream cheese glaze to turn it into dessert.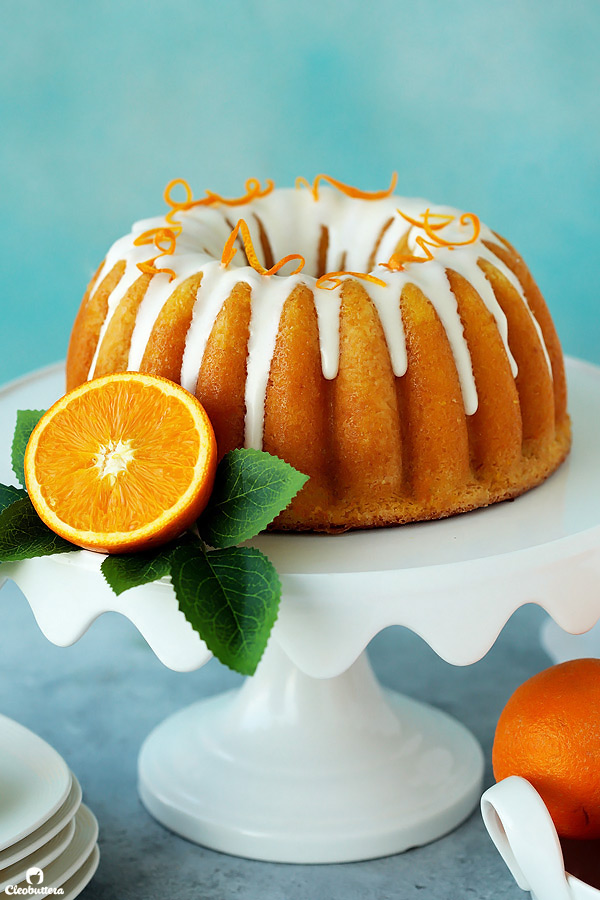 This cake recipe was purely developed for YOU, with no interest in it for myself.
That is…until I tasted it.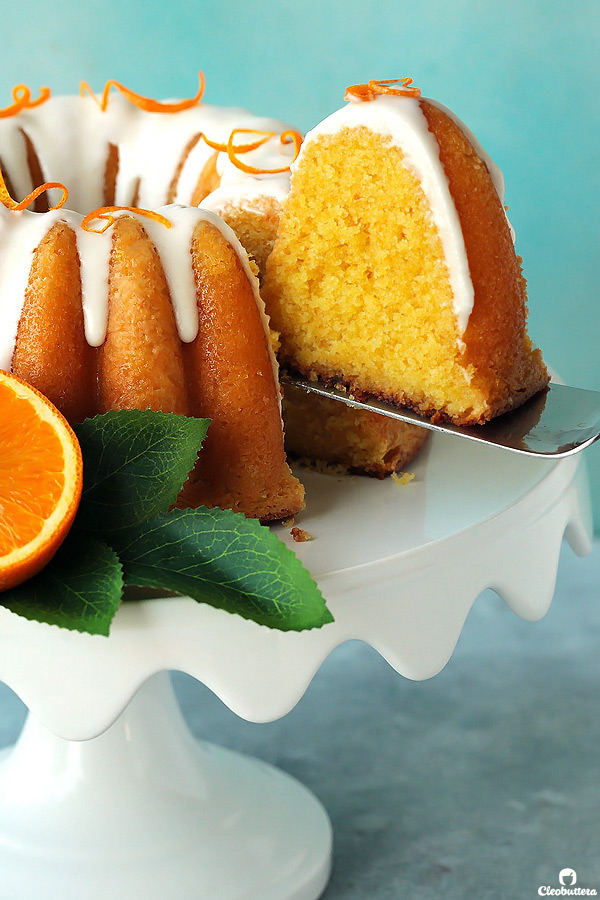 Amidst my usual cravings for chocolate, caramel, peanut butter, cinnamon, lemon and more chocolate, there has barely been any room for orange flavored things.  So naturally, I've never been intrigued to bake with it.
But a lot of you guys have been asking if I've got a solid orange cake recipe up my sleeve and I just hated giving 'no' for an answer.  Others were curious, if they could substitute the lemon in this much-loved Lemony Lemon Cake with orange and I honestly wasn't sure.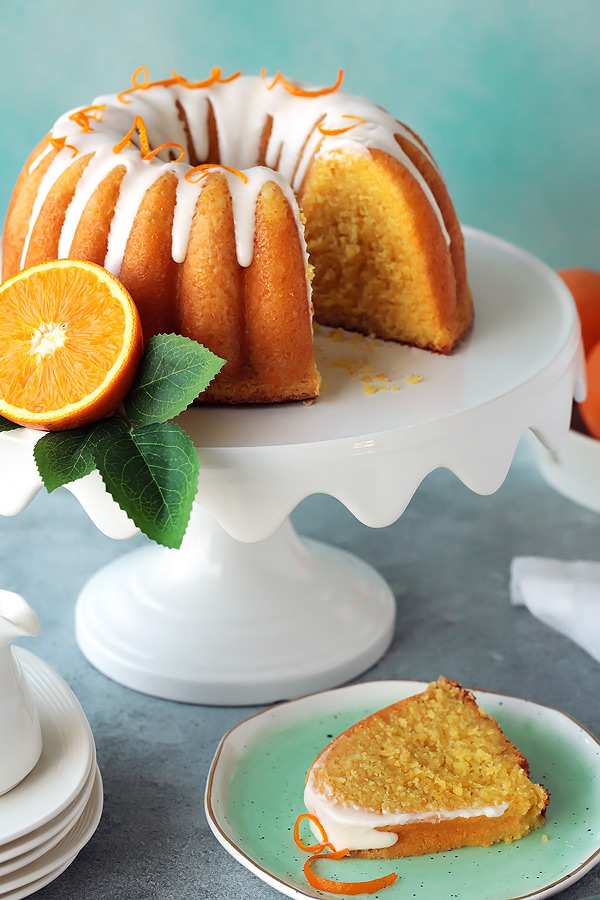 But it wasn't until a sweet reader DMed me on Instagram and made me promise to come up with "a simple, everyday orange cake, like the ones we grew up eating…but better" that triggered my buttons.  I'm a sucker for nostalgia…what can I say.  AND! a good challenge.
The thing is though…I think we were the only Egyptian household that never had orange cake laying around its counter.  My mom was all for making marble cake on a weekly basis, which I think is the reason behind why chocolate runs in my veins.  Orange cake on the other had…never made an appearance.
The orange cakes I've sampled at my friends' and cousins' houses were actually quite nice in flavor, and had a down-to-earth simplicity to them that made them an easy-going, everyday snack.  Plain and unadorned, perhaps with just a light dusting of powdered sugar, it was ready to greet impromptu guests who dropped by and treat kids after a long day at school.  The orange flavor in this type of nostalgic cake is not overpowering, and has a pleasant scent of vanilla which I love, but it was the texture that I remember was off-putting.  The crumb being coarse and not as moist as we've come to love cakes, is probably why I was never interested in making orange cake.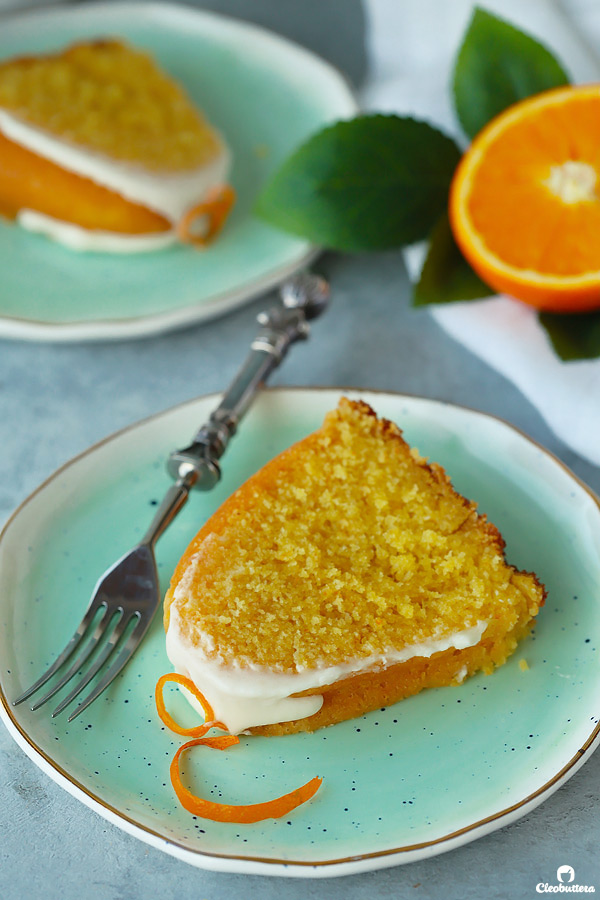 But now that I am…I knew I wanted to build on the familiarly good flavor, and give the texture the makeover it deserves.
THE RESULT:  A super soft and fluffy cake with a tight, but tender crumb, melt-in-the-mouth texture, a bright orange flavor with a perfect balance between sweet and zesty, that is just as good glazed, as it is left plain.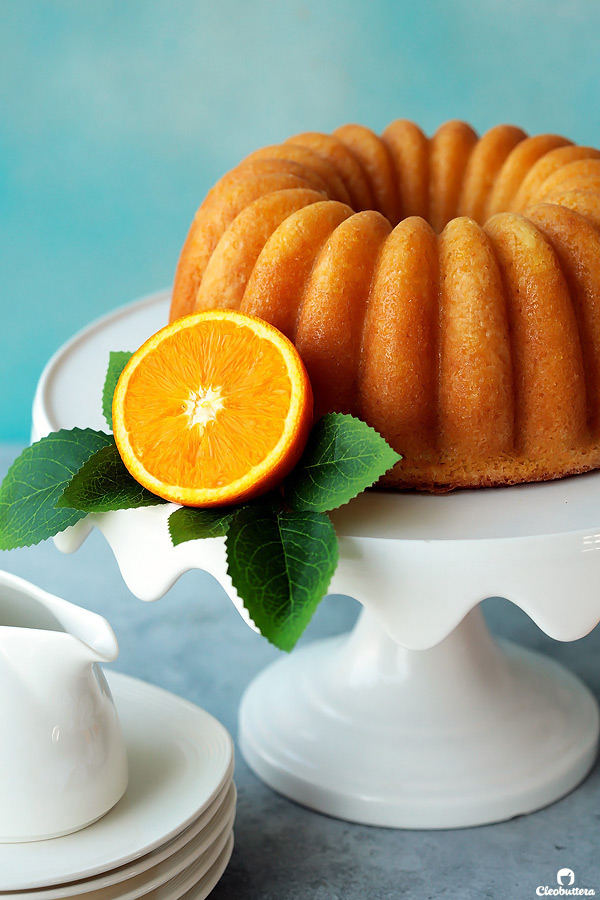 …