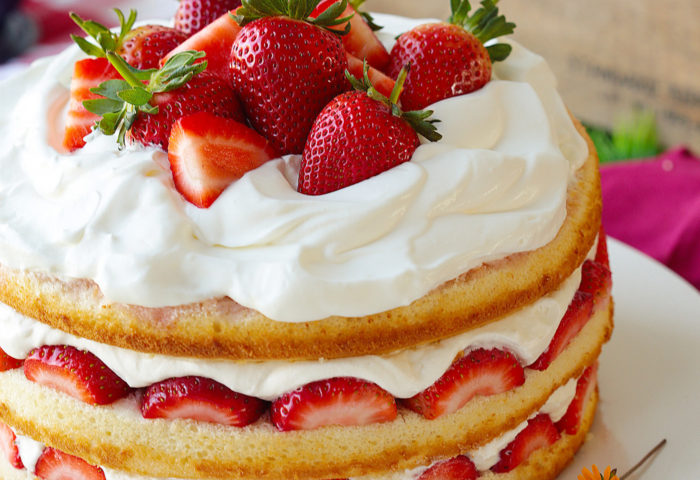 Three layers of plush, easy-to-make vanilla cake, infused with flavorful strawberry juice, topped with heaps of glazed fresh strawberries and swoops of stabilized whipped cream that won't weep on you. This is one showstopping cake that is easier to make than it looks!
Every once in a far while, a mini baking miracle happens in my kitchen, and a recipe comes out the way I had imagined from the first try.
Just like that…no flaws to be nitpicked, no tweaks required, no side-by-side bake offs followed by a series of hair-pulling recipe testing needed. Just the sound of birds singing, happiness fluttering in the air and the sweet taste of easy triumph.
The day I made this Strawberry Cream Cake…was one of them.
It went something like this: cake made on a whim, family gone nuts, critique wasn't uttered (even though I begged for it), and I came to the hard-to-believe realization, that it's ready for the blog!
Not being able to get past the fact that it was too effortless to be true, I tried as I might to find something to improve on, but I just couldn't. The cake was perfection…and I have a pretty good feeling that you'll agree.