A decadent no-bake chocolate peanut butter bar, featuring crispy rice cereal, salty pretzels and creamy white chocolate.  So easy to make; the hardest part is stopping at just one.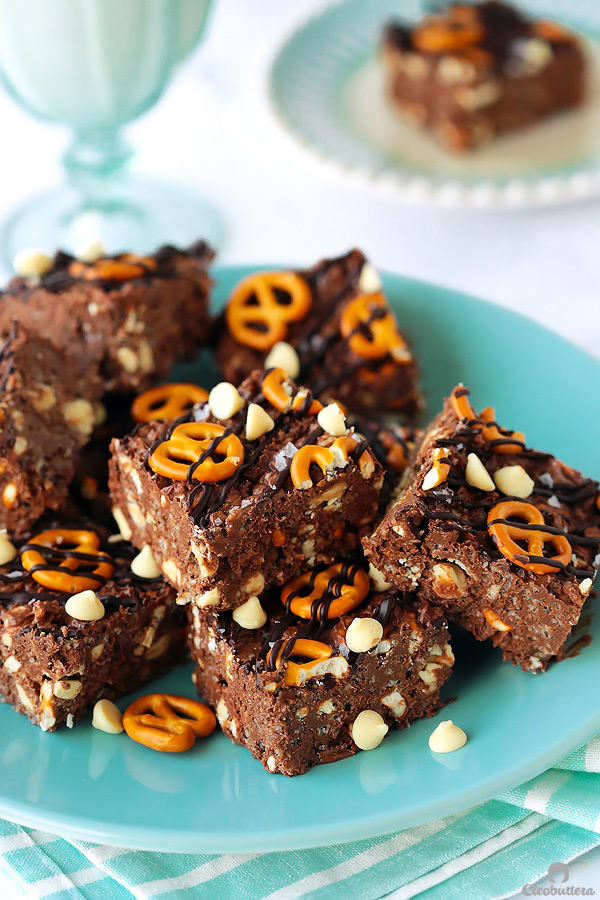 Peanut butter lovers…do I have a treat for you!
A dangerously easy recipe tailored for the couch potato in you.  Or is it just me that has an inner Garfield?
A go-to recipe to have in your back pocket for when you're craving something sinfully good, but you're just too lazy to bake.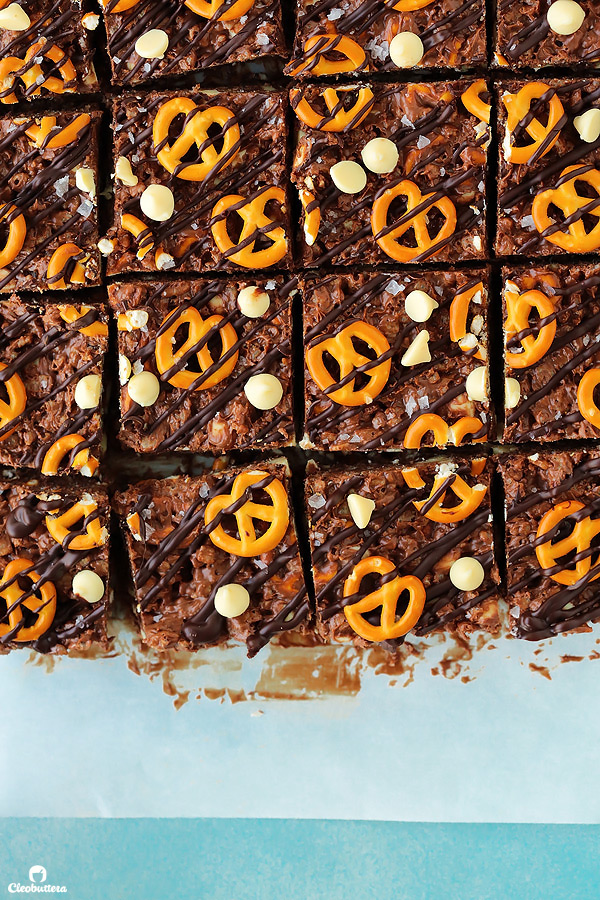 Not only are these bars a jiffy to make, but their taste far surpasses their minimal effort.
Think a rice krispy treat (without the marshmallowy gooiness), meets a Reese's peanut butter cup, with bursts of salty pretzels & bites of creamy white chocolate all rolled together.
They're basically a feast for the mouth!  They're crunchy yet creamy, they're chocolatey and peanut butter-y, they're sweet and salty, and they're everything and it's opposite all in one bite.
So if you love treats that have a lot going on, with a party of flavors and contrasting textures, then these bars are for you!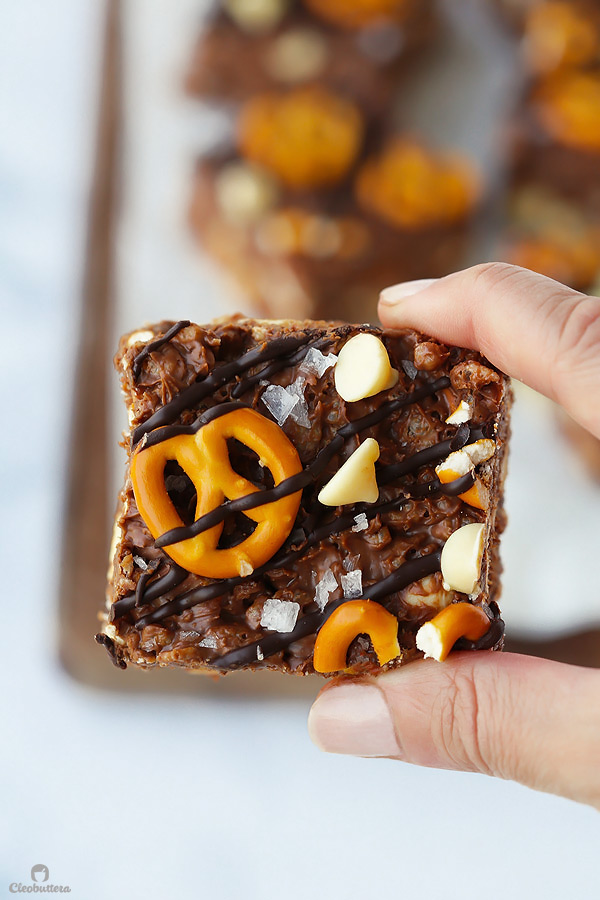 …