Happy New Year! (and an announcement)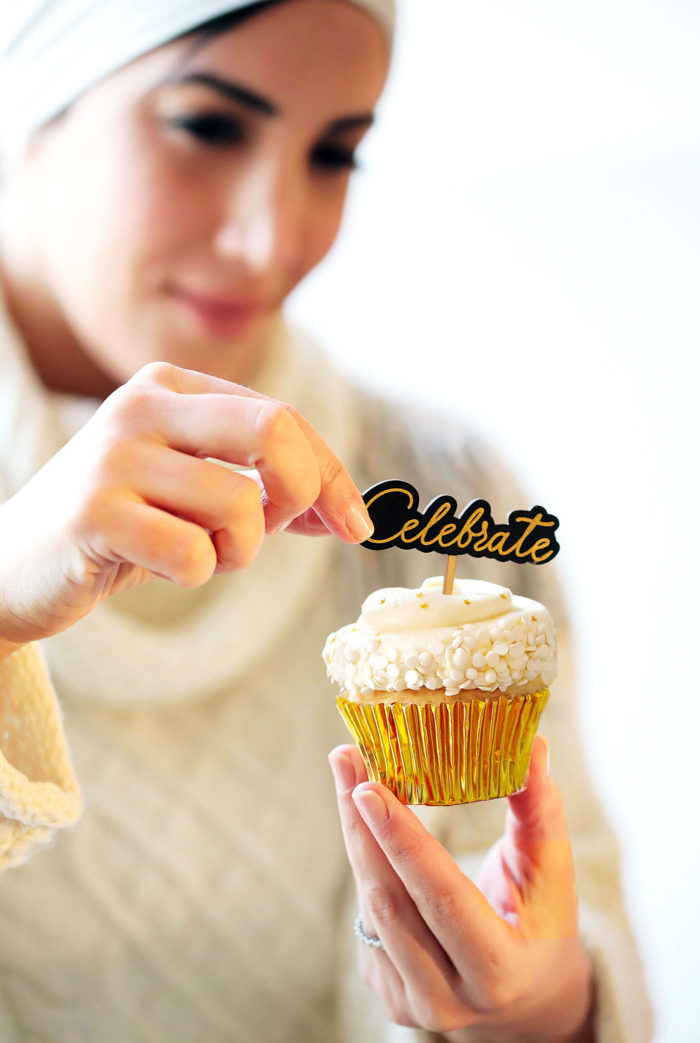 I know you haven't heard from me for SO long, but I wanted to take this opportunity to genuinely wish you a TRULY Happy New Year in every sense this phrase can hold ? It's been a heavy year for all of us and as much as most of us came out of it bruised and swollen, I hope your silver lining peaked in at some point ?
I wish I could've been more present for you over the past year…baking your way through quarantine, inspiring you with sweet recipes to brighten the darkest of days and feed you cake until you've regained your sense of taste and smell. But as some of you know, I've had my own set of personal challenges that prevented me from being the passionate food blogger I once was. Not being in my best health for the majority of the past year has stripped me of the joy of sharing my baked creations with you, but on the other hand, it has opened my eyes to new things that brought just as much contentment. So, at a time when everyone found the baker in themselves, I found much more than the baker in me. My little "silver lining."
Cleobuttera has been a blessing that has positively impacted my life in more ways than I can count. On top of the list is being surrounded with this loving community and getting to connect with and befriend so many of you. So, it doesn't come easy for me to tell you that I've reached the conclusion that I no longer have the physical and mental energy to continue food blogging for the time being. I've resisted admitting this to myself for so many months, in hopes of regaining my spark, but I was only putting off the inevitable. So here I am…keeping it real with you (and me). I'm so sorry if this disappoints you as much as it saddens me, but let me elaborate. My website, cleobuttera.com, is not going anywhere, it's still up and running for you to enjoy and bake from…it's just that (like the past year) I won't be able to update it with new recipes or really be active on it. Instagram will remain here for me to share with you the things I find inspiring.
This does not mean I will stop baking, or venture on little projects related to baking that align with my new pace. I like to consider this a temporary "blogging" hiatus and not a permanent decision, because, if 2020 has taught me anything, it's to take things one day at a time. And who knows? Maybe when and if it's time to come back, Cleobuttera will return in a form that you'll like more ?
Words can't thank you enough for the love and support you've given me throughout my blogging journey. You've made it truly worthwhile. Please accept my apologies for all the questions and comments that went unanswered over the past year. I hope you still find my blog useful and enjoyable even though it's been quiet for quite a while.
I wanted to end this by praying for 2021 to bring us more joy, more sweetness, more love, more justice, more peace, less drama and better health. Here's to celebrating new beginnings and a brighter tomorrow ✨
This post may contain affiliate links.
All images and content are owned by Cleobuttera® and are copyright protected. Please do not use my images without prior permission. If you would like to republish a recipe, please rewrite it in your own words and link back to the recipe page on my site. Original recipes and creations of this site are intended for personal and home use. Commercial replication or media consumption are only allowed with a written consent and agreement with Cleobuttera owners. Otherwise it is considered a violation of intellectual property. Thank you for respecting and appreciating the amount of time and effort that goes into creating free, unique recipes that make people happy.