My Top 15 Personal Favorite Recipes of 2015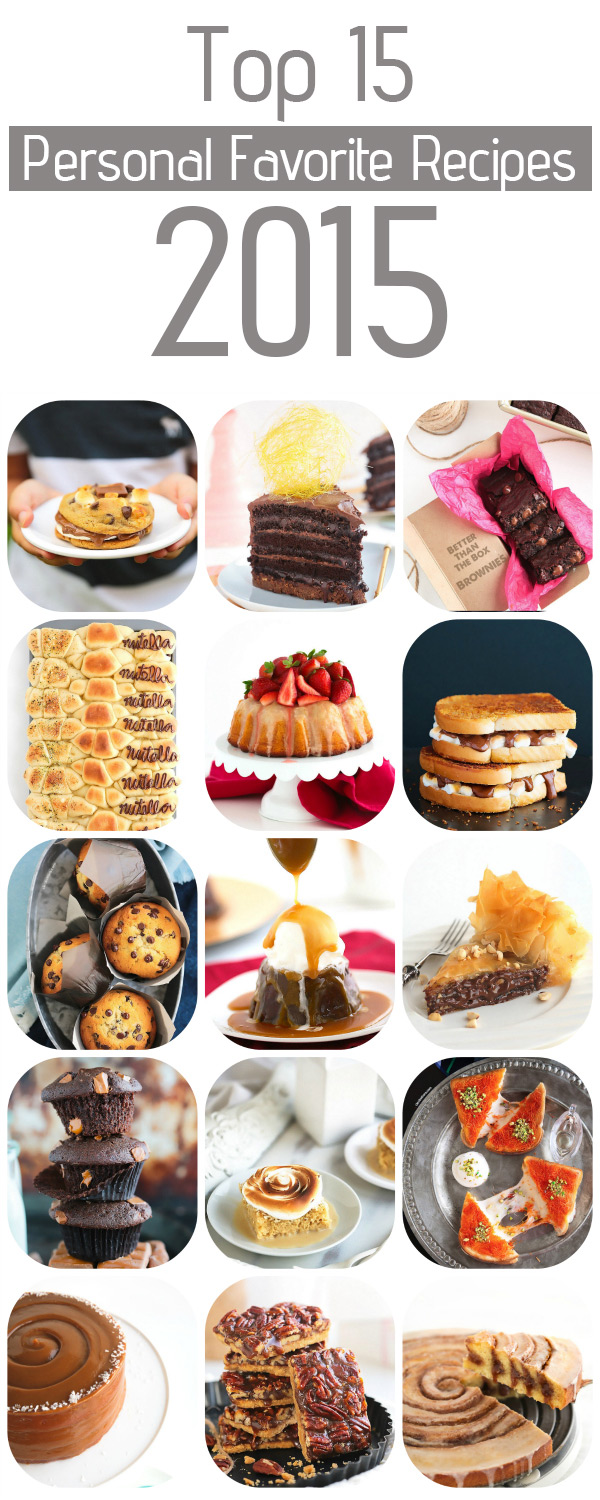 So yesterday I shared with you the year's 10 most popular recipes of the blog, which is according to google analytics. They give you a bunch of statistics that tell which posts were visited the most over the past year. So while that gives a pretty great insight of what has intrigued your interest the most, it doesn't really tell what you guys actually LOVED eating the most. Although, according to the feedback I've been getting from you, I'd say the analytics are quite an accurate representation of your likes.
To be honest though, I was bummed that some of my personal favorites, as well as others and those that didn't get adequate exposure, didn't make the list. Of course, many of the recipes on your list overlapped those of mine, but a handful others that I find ridiculously delicious and life-changing missed the spot, but alas…that's life. So just so I could sleep at night, I had to make you another round-up of my all-time favorite recipes, so they could get an equal chance of shining. They deserve the VIP treatment and you deserve to know about them in case you missed them. These are the recipes I'm sorta obsessed with, make over and over, crave dangerously and get asked to make all the time. They are my family's favorite desserts and ones that gather us around the table. Don't get me wrong, we love ALL the other recipes on the blog, otherwise I wouldn't have posted them, but these are ones that make me go weak in the knees.
I can't even begin to tell you how difficult it was to narrow down the list to just 10. It's like choosing a favorite child! So I extended it to 15. That's the best I could do. Even so, I still feel guilty leaving out some. Yeaaaaaah…my relationship with food will creep you out.
So here goes my Top 15 Favorite Recipes of 2015 (in random order, because seriously how could I?)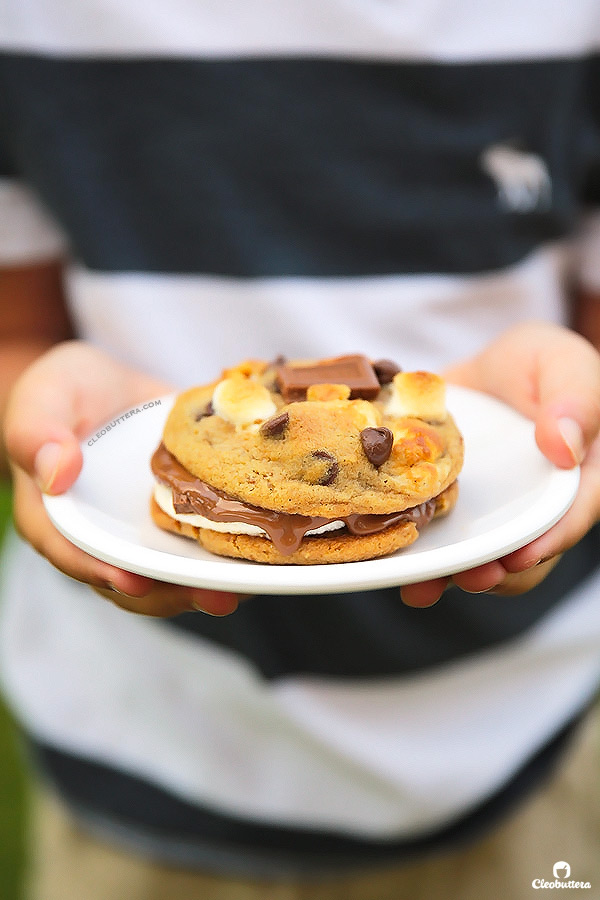 Smore's Cookies– If I had to choose one cookie to eat for the rest of my life, this will be it! I know it feels like cheating on my Favorite Chocolate Chip Cookies, but its the smore's factor…I'm a sucker for s'mores and these actually taste better than the real deal. The cookies are soft and chewy and taste like graham crackers. The marshmallows and chocolate chips add tons of gooeniess and texture that I just can't resist. My son, who doesn't like cookies (weirdo!), makes an exception for these. Whether enjoyed on their own or doubled to sandwich more marshmallows and chocolate, these cookies are TOPS! They were a hit with a lot of you too!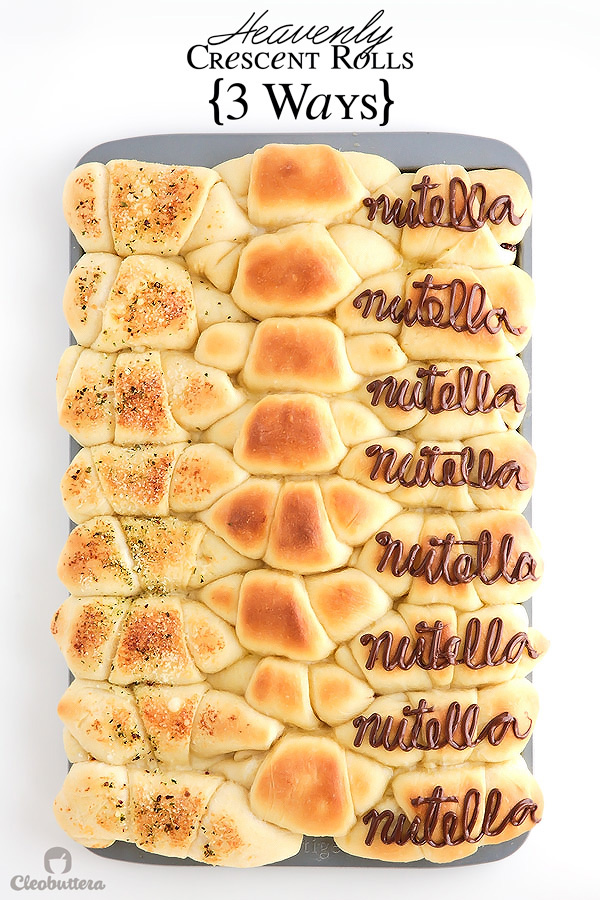 Heavenly Crescent Rolls (3 ways)– I'm a carb girl all the way (unfortunately), and my favorite of the bunch is bread. And this sheet of bread right here contains some of the best I've ever had. They are the hubs favorite recipe on the blog! The rolls are pillowy soft, buttery and just melt in the mouth. I like to make them with different fillings, so I get lunch, dinner and dessert at the same time. My favorite is to stuff the first row with mozzarella cheese and sprinkle it with Italian seasoning, leave the center row plain, then fill the last row with Nutella of course. I LOVE that you guys loved them as much as we do!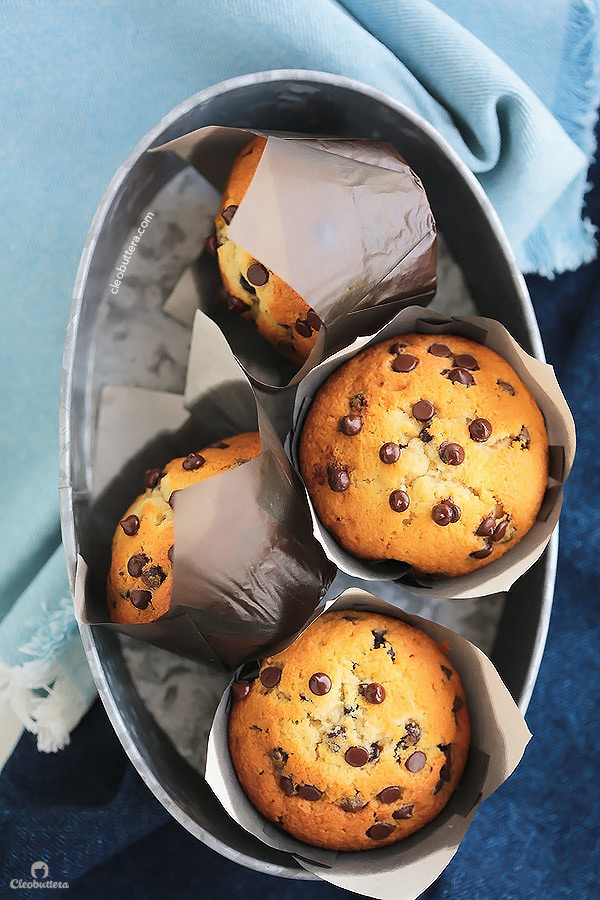 Unbelievable Chocolate Chip Muffins– As simple and humble as these may be, these are my ultimate comfort breakfast treat. I tried SO many chocolate chip muffin recipes over the years and these are the moistest, most tender and delicious ones I've ever met. All of you who have tried them, strongly back this claim. Warm out of the oven, they taste of true bliss. I always make the most embarrassing noises while eating them…I just can't help it. My mom is kinda obsessed with these; they're her favorite treat.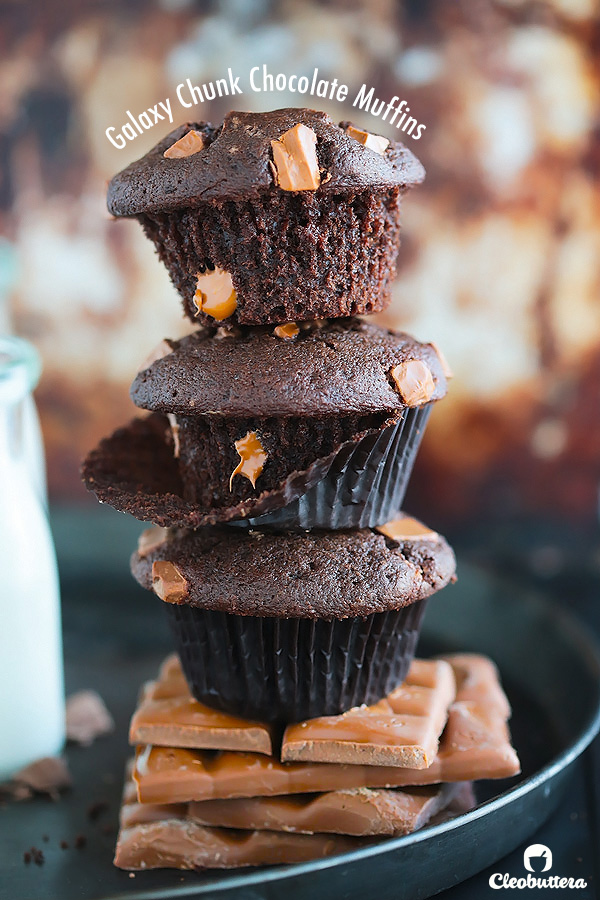 Galaxy Chunk Chocolate Muffins– What can I say? I love me some muffins. Just like their vanilla based cousins (above), I went through a ton of batches over the years to perfect the chocolate ones. I like my muffins on the fluffy, cake-y side, always ALWAYS moist, with tall caps and these are just that. The Galaxy (aka Dove in the U.S) add molteny pockets of chocolate that turn these chocolatey morsels into a dream, but chocolate chips are more than welcome to join the party! They are so YUM! and I couldn't be more I'm in love with them & so do a lot of you who made them.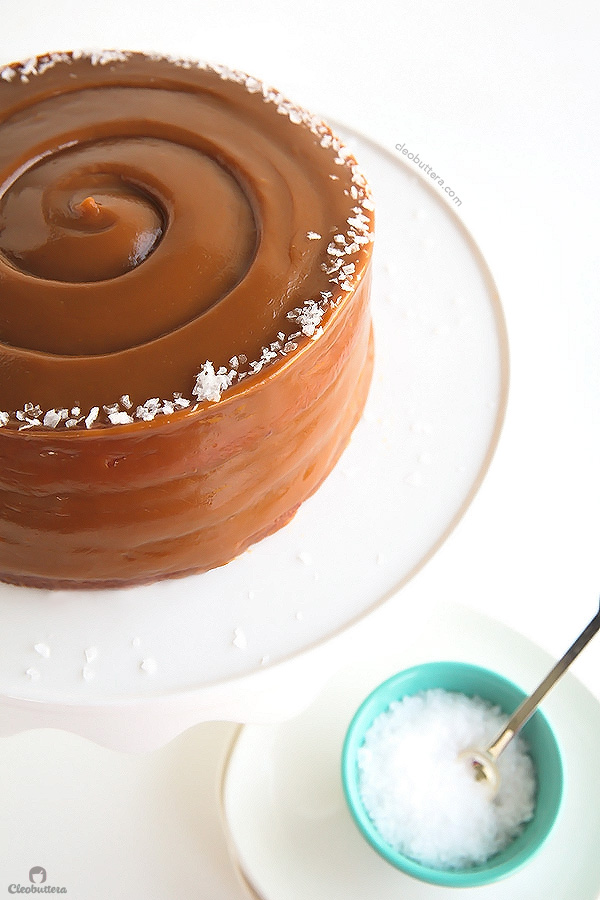 Perfect Caramel Cake with Sea Salt– This is the cake I want for my birthday every year! It is the ultimate Southern-style caramel cake tweaked to perfection. My daughter crowned this her favorite from the blog. The cake is made up of 3 super moist and tender yellow cake layers that get filled and frosted with caramel glaze. The caramel is soft enough to cut like buttah, yet stable enough to not run all over the cake. It takes a lot less time to make than most caramel cakes. What more could we ask from a caramel cake? Oh…sea salt! Got that! Caramel popcorn? It's a variation I occasionally like to include.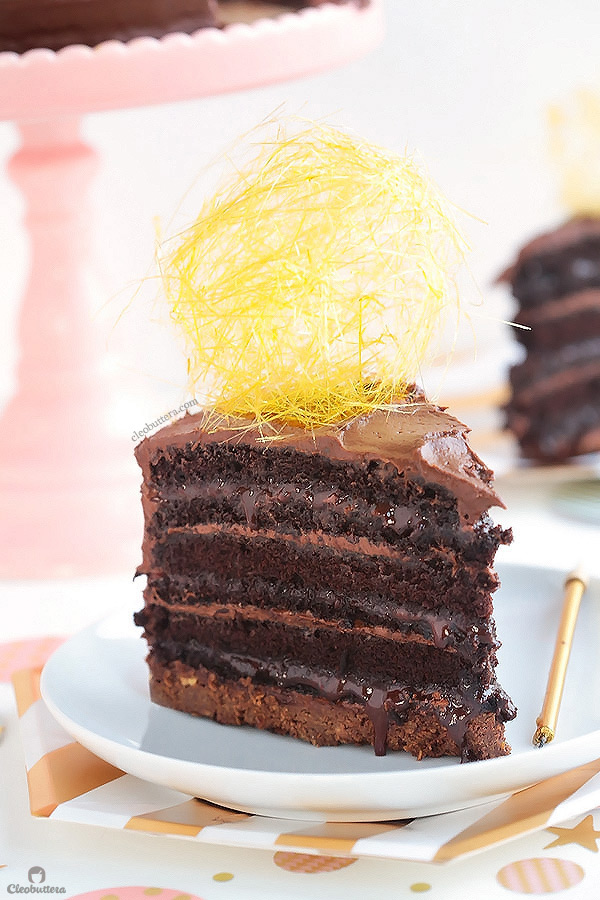 Nutella Dream Cake– This monster right here is the official birthday cake in my family. I rarely make anything else, because everyone asks for this one. It's always a crowd pleaser with both grown ups and kiddos alike and there's rarely a crumb left behind. Six light and fluffy chocolate cake layers get filled to the brim with alternating layers of Nutella sauce and creamy Nutella frosting. There's an irresistible crunchy layer in the bottom too. The whole thing is exploding with Nutella flavor! I like to think of it as the cake version of the Nutella Lava Cupcakes that made it on your favorites list. This cake is so special to me, that I chose it to be the blog's 1st anniversary cake and I even filmed a video making it.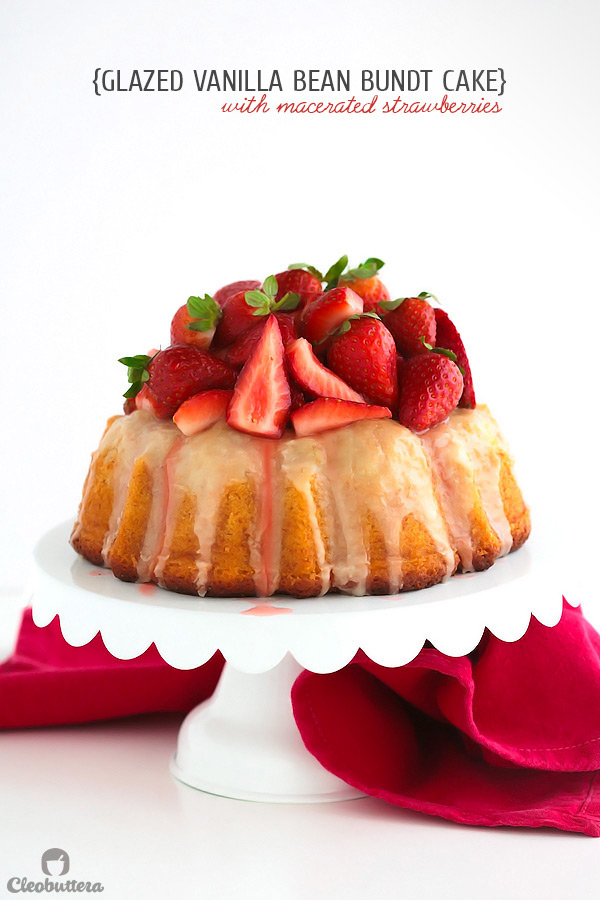 Glazed Vanilla Bean Bundt Cake – Words cannot describe how good this cake is. Well obviously they can, but they will never be able to do it justice. It so simple and yet gives greater satisfaction than a concoction made with a multiple of flavors and creative twists. I think this is the most overlooked recipe on the blog, just because it's…well…normal. I assure you though, it's anything but. It's the best vanilla bundt cake you could possibly eat. Every bite is infused with aromatic vanilla beans, it's plenty moist, fall apart tender and the glaze makes it taste like a giant donut. It's the perfect companion to an afternoon cup of tea or coffee. There is not a moment where I could turn down a slice of this cake. I've actually been resisting the urge to make it for quite a while, because my family of five is known to polish it off in less than 24 hours.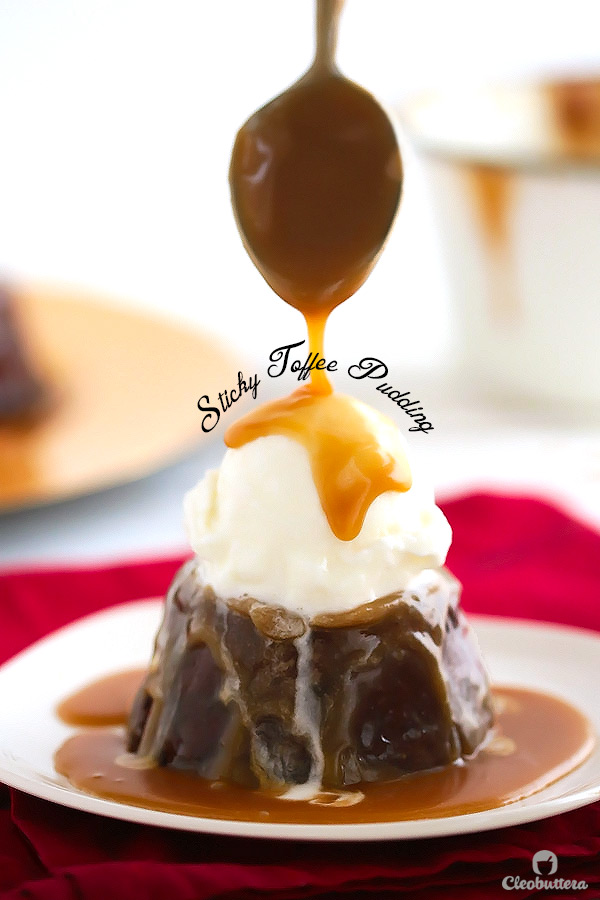 Sticky Toffee Pudding– This dessert is the sweetest revelation I've had in a long time. I tried it for the first time about 5 or 6 years ago and have been madly in love ever since. Who would've thought that a cake made from mashed dates could turn out this spectacular?! The secret is mostly in that toffee sauce. Whenever I make this for other people, I love to watch their faces as they take their first bite. It never seizes to amuse me to see their expression turn from a less-than-interested look to a wide-eyed, blown away one. It's another readers' favorite!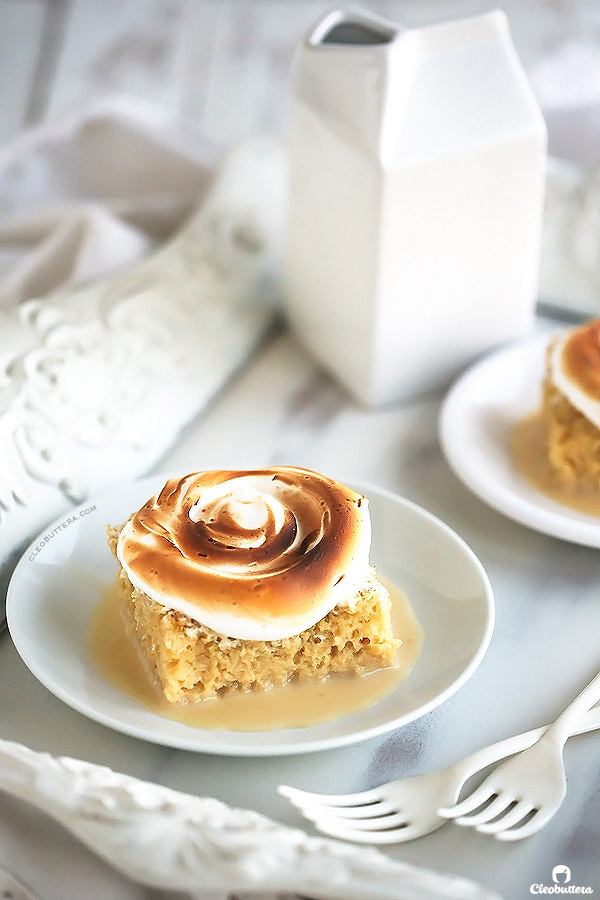 Tres Leches Cake with Toasted Marshmallow Frosting– If you catch me cloud minded, showing little to no attention or interest to anything around me, chances are I'm daydreaming of this cake. I had the best Tres Leches Cake experience less than a year ago at a Latin restaurant in my hometown Cairo, and got consumed with recreating a knock off recipe shortly after my first bite. I'm proud to say that I did it and it's every bit as amazing!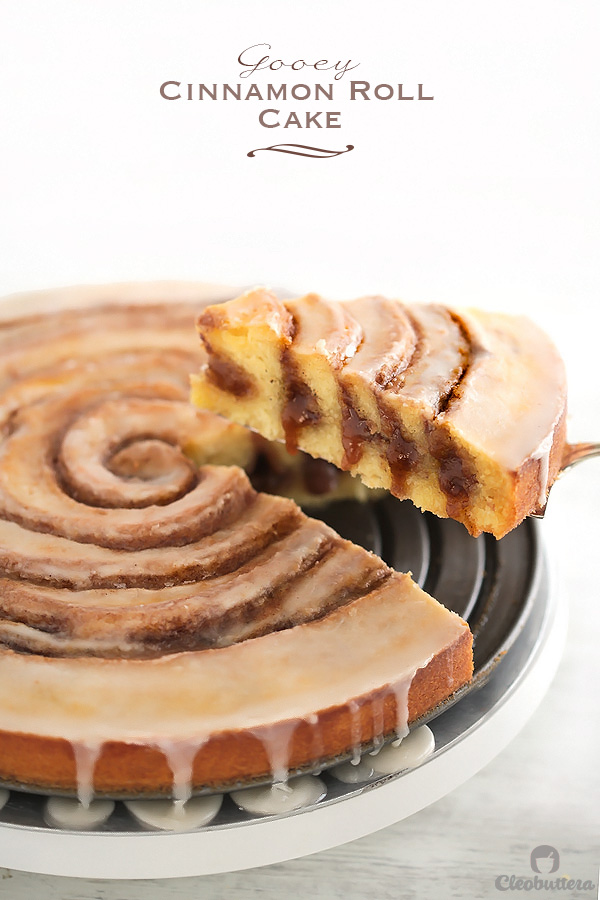 Gooey Cinnamon Roll Cake– You LOVE it, we LOVE it, it's on your list and my favorites list wouldn't be complete without it. I've made it so many times, that I know the recipe by heart. I love how it captures the essence of a cinnamon roll without any of the fuss. Most times though, I ditch the circular piping of the swirl and whatnot and make it the easy, not-so-pretty way in a rectangular pan. Still tastes every bit as scrumptious. Hands down my brother's favorite dessert of any kind!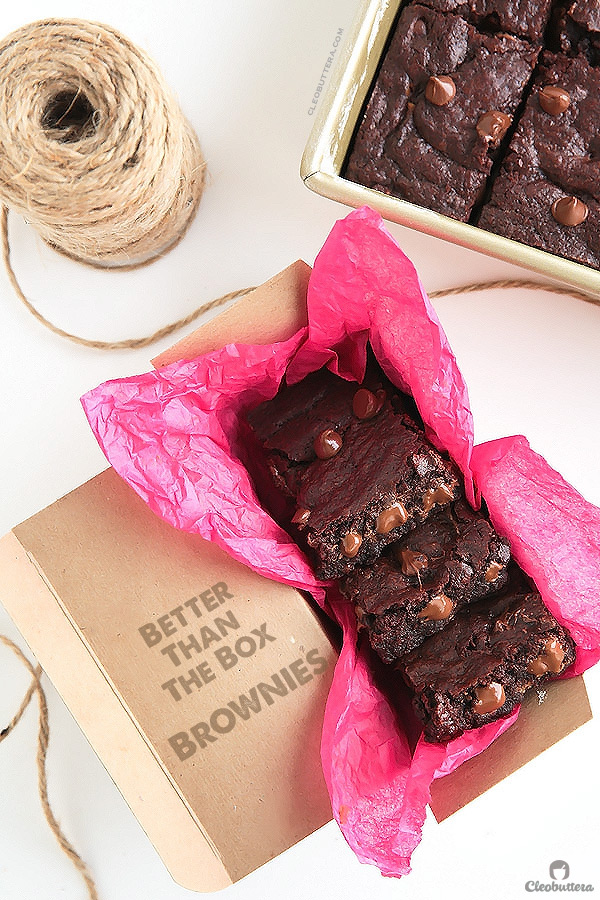 Super Fudgy Better than the Box Brownies– This is my favorite brownie recipe EVAAAA! Ummm…at least for now. It comes together almost as fast as a boxed mix, but the superior taste and fudgy texture, surpasses it by miles. Gosh I'm craving one right now!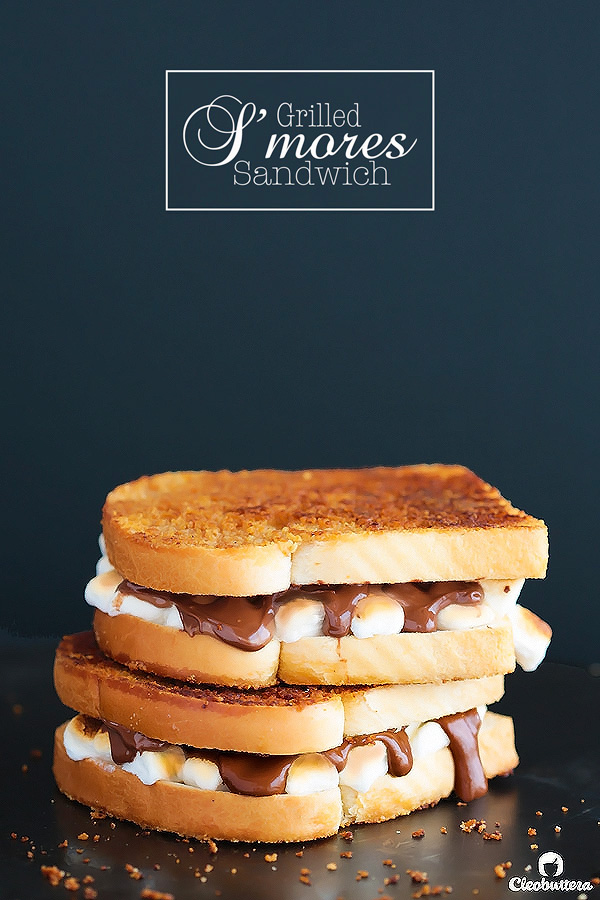 Grilled S'mores Sandwich– This smore's inspired sandwich is EPIC! The bread is smothered in a brown sugar and cinnamon flavored butter mixture and graham cracker crumbs, then gets toasted until the marshmallows turns into a golden gooey mess and the chocolate melts. It's insanely delicious and dangerously easy to make.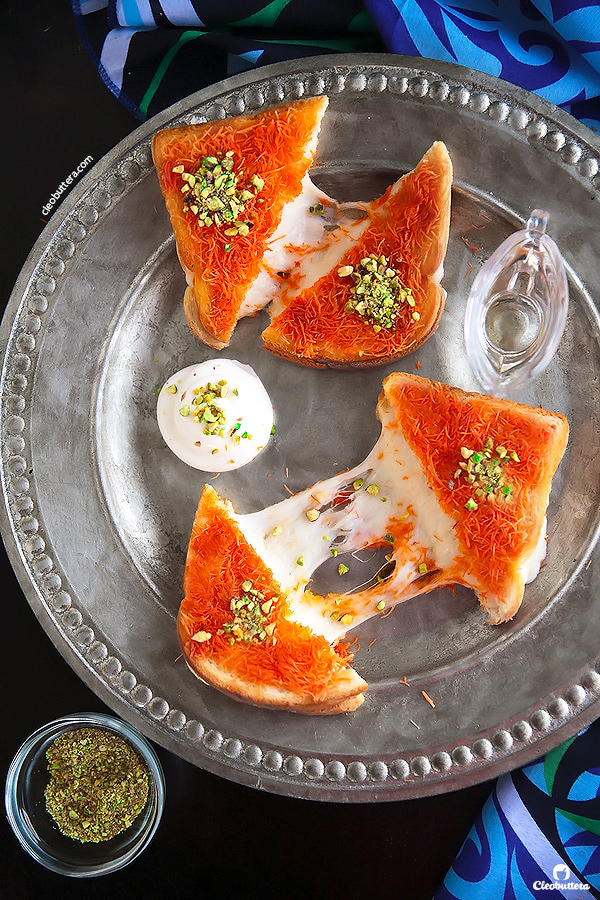 Kanafeh Grilled Cheese Sandwich– My absolute favorite Middle Eastern dessert is kanafeh (or konafa or kataifi). The variations are endless but I have a sweet spot for the gooey cheese filled kind. This sandwich is a crazy twist on the delicious original. It tastes surprisingly like it, but unlike the real deal, it takes minutes to make & doesn't feed an army.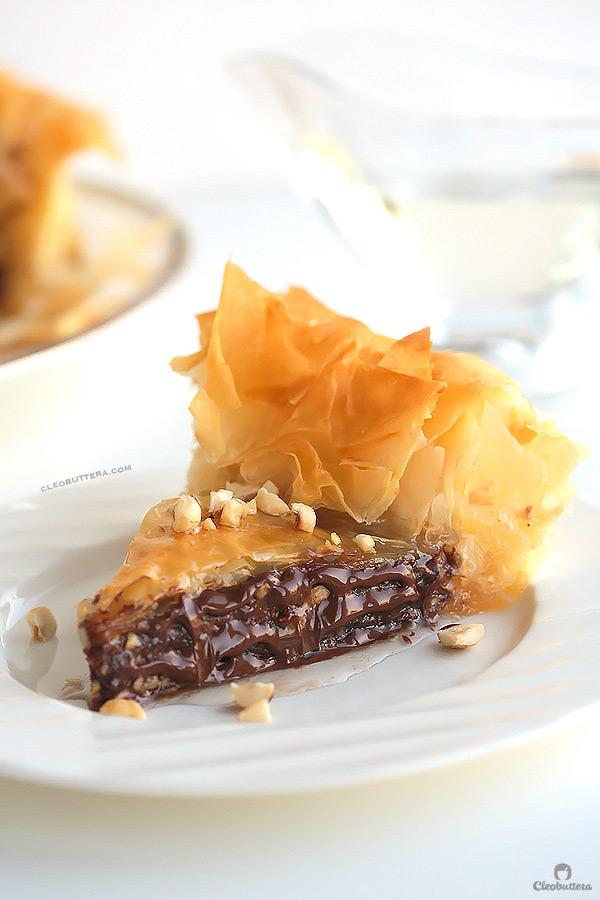 Nutella Hazelnut Baklava Pie– This sensational baklava caused quite the buzz on social media. It was an instant hit with the crowd, and the short video I made for it got reposted countless times on Instagram accounts. I love it because it tastes like Fererro Rocher wrapped in a crunchy bundle of phyllo. It's also a bonus that it looks as good as a it tastes.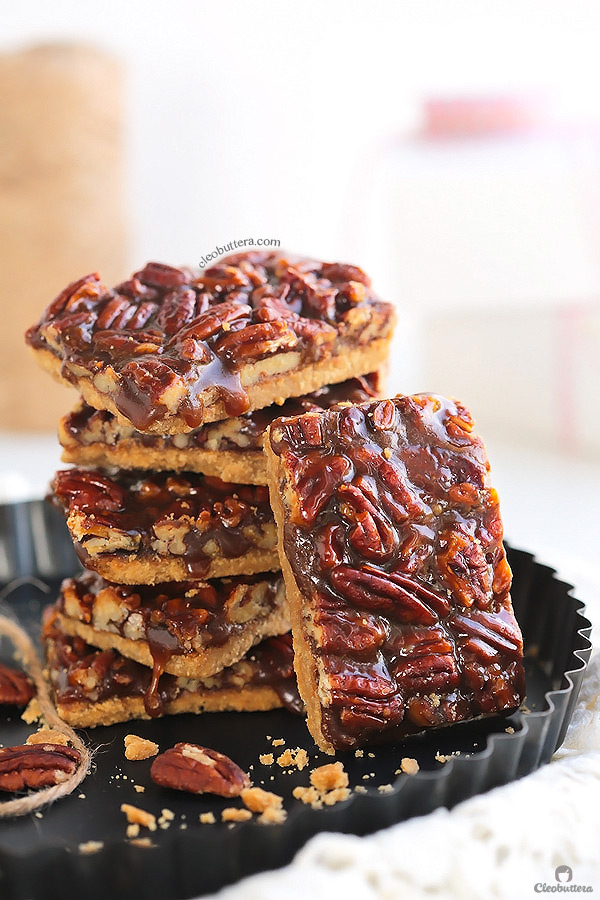 Addictive Pecan Pie Bars– Last but certainly not least, this newly found love of mine. I'm so addicted to them, that I made a promise to myself to never make them again. Errrr unless I'm having people over. I was so relieved to hear from you guys that I wasn't the only one who has absolutely no self control around them.
Soooooo…these are my favorites. Now it's your turn. What's yours? I'd LOVE to know!
This post may contain affiliate links.
All images and content are owned by Cleobuttera® and are copyright protected. Please do not use my images without prior permission. If you would like to republish a recipe, please rewrite it in your own words and link back to the recipe page on my site. Original recipes and creations of this site are intended for personal and home use. Commercial replication or media consumption are only allowed with a written consent and agreement with Cleobuttera owners. Otherwise it is considered a violation of intellectual property. Thank you for respecting and appreciating the amount of time and effort that goes into creating free, unique recipes that make people happy.