Your 10 Favorite Recipes of 2015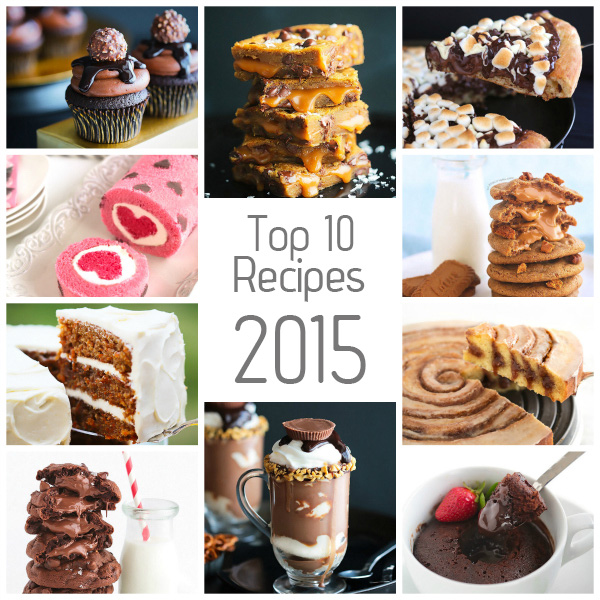 It's about that time of the year when we reflect on all the food decisions we've made in the past 365 days and promise that the next will be spent eating less cookies and more greens…while we scarf down our "last" slice of chocolate cake. We always have good intentions don't we? It usually lasts the first ten days of January but hey, at least we tried. For now though, I made you a little roundup of the blog's most popular recipes of the year, as a cushion to those days when only dessert will do.
It was so interesting to go back to my analytics and see what posts you guys visited the most, which obviously involves a whole lot of chocolate and things oozing out. Most were predictable, while a few others were very surprising. Here's what I found (in countdown fashion):
10. Peanut Butter Hot Chocolate Float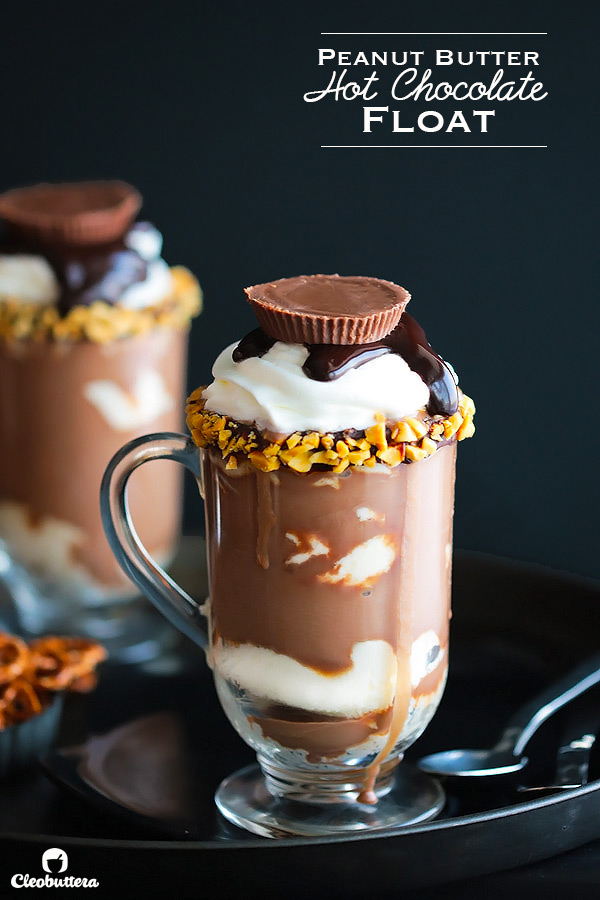 Hot chocolate that tastes like Reese's peanut butter cups in liquid form, poured over vanilla ice cream. It takes minutes to whip up and cozies a peanut butter lover like nothing else. Seriously…what's not to love? You guys have great taste!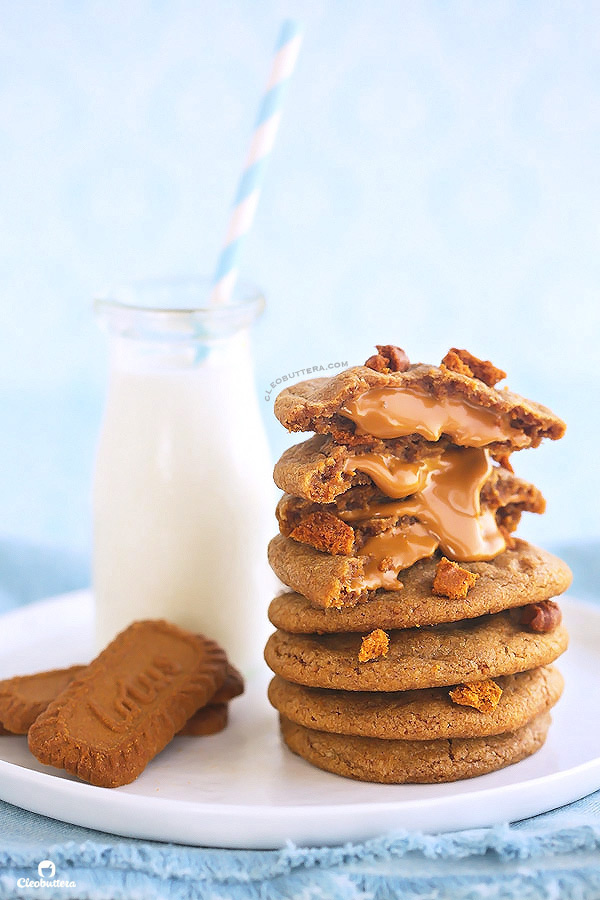 I have to admit I was quite surprised (but really happy) that this one made the cut, considering the fact that I just posted it less than 3 months ago. Seems there a lot of Biscoff fans out there. I can't blame you, especially when its oozing out of a soft and chewy Biscoff-flavored cookie like that. Who can resist?!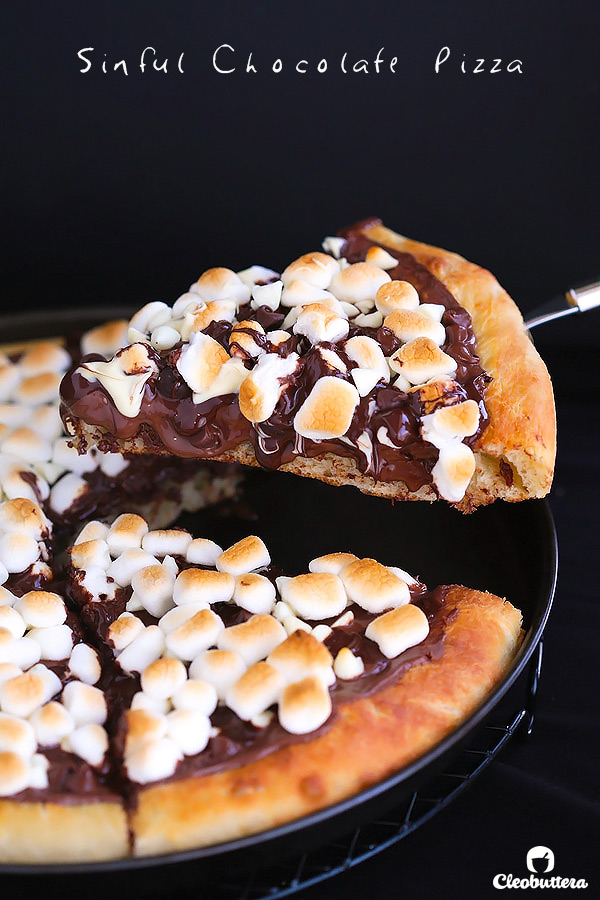 This dessert pizza stirred quite a buzz on social media. It's by far the most stolen photo from my Instagram account, which I've been trying to take with a grain of salt, but to compensate it got so many features on respectable platforms like Cosmopolitan's Snapchat and Aol.on! This fusion of two of the world's most loved foods, pizza and chocolate, is so popular that I couldn't resist creating a peanut butter version.
7. "Love is All Around" Cake Roll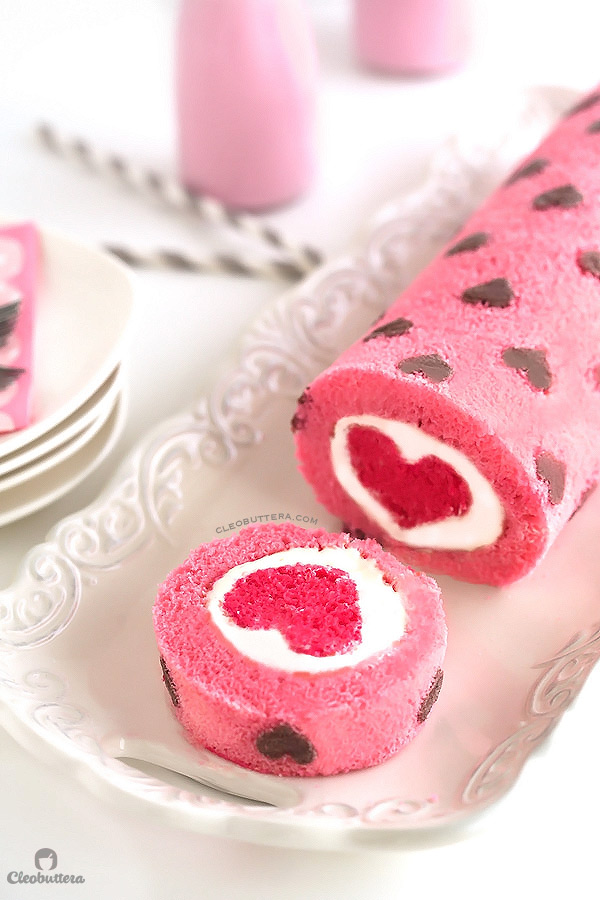 Turns out you guys like purty things almost as much as you like the sinful stuff. Gotta add more of that to the mix! This heart-patterned cake roll that starts with a cake-mix and filled with a cloud-like whipped cream cheese frosting, is a Pinterest sensation and an all-around favorite. It's a great, short-cut cake roll base recipe, that you can customize however you want.
6. Salted Caramel Stuffed Cookie Bars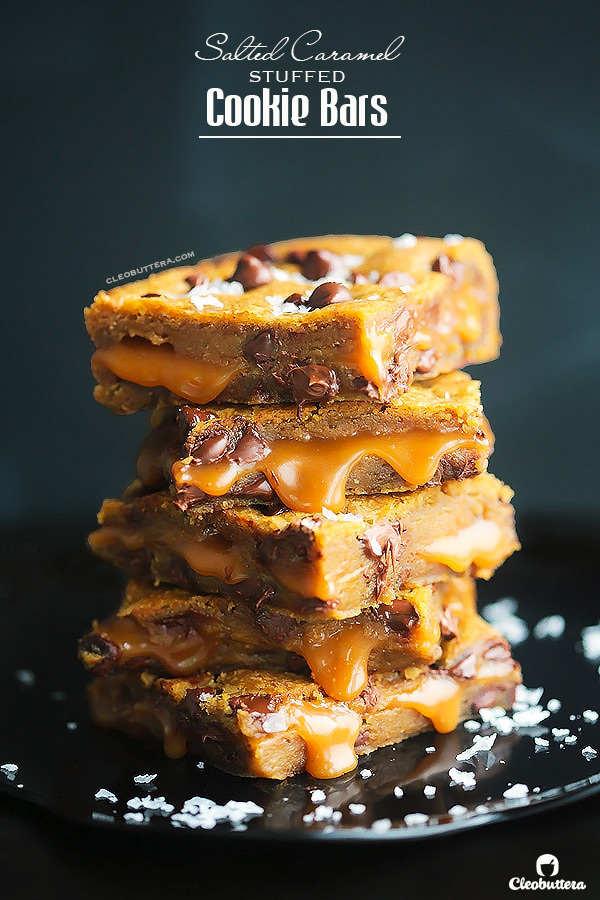 I mean…obviously! With a layer of crazy good, homemade salted caramel oozing out of browned butter chocolate chip cookie bars, these are bound to be anyone's favorite! Except of course those aliens that don't like caramel and chocolate. Looking back at the photos, just makes me wonder how I missed adding a giant scoop of ice cream on top?!! Please do it for me 🙂
5. Incredible Carrot Cake with Cream Cheese Frosting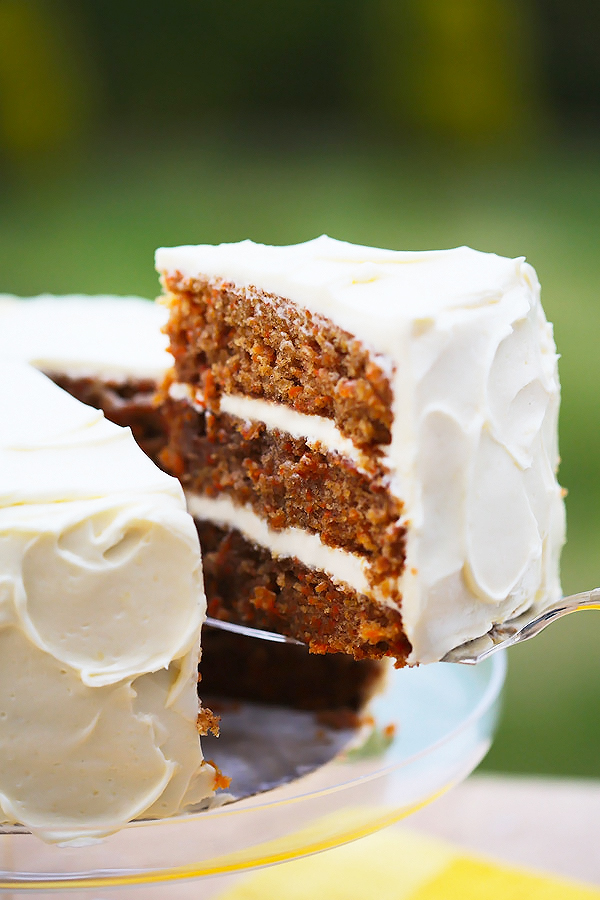 We all like trying new and unique eats and jumping on trendy food bandwagons, but at the end of the day we always go back to the classics. Nothing beats a good old fashioned recipe and this one happens to be an excellent one. I got plenty of amazing feedback from all those who tried it, deeming it the best carrot cake they've ever made. And that stable/not-to-sweet cream cheese frosting is a must-have in your recipe repertoire.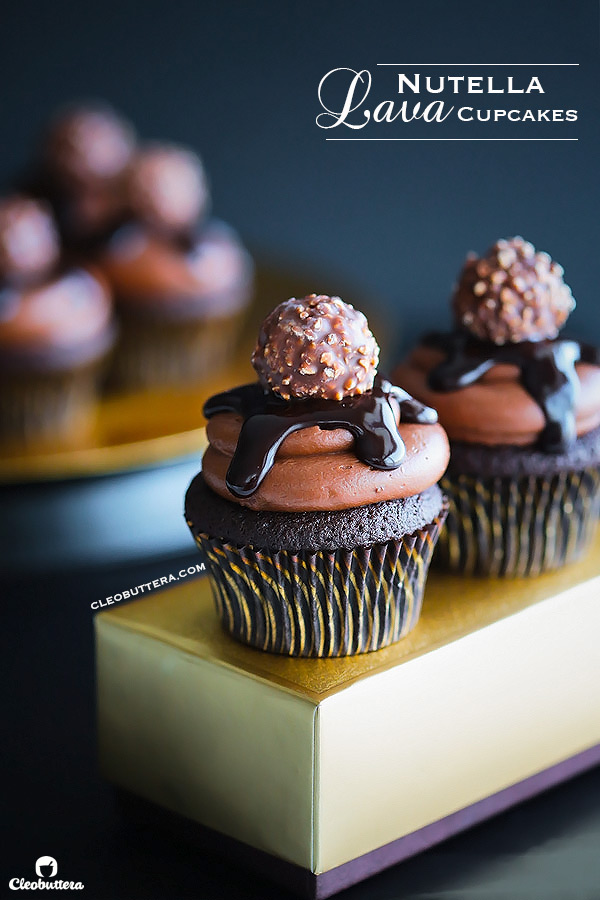 Nothing, and I mean nothing gets the most excitement on my social media more than Nutella recipes. Sometimes I feel its unfair to other recipes that are just as good, but it's no secret that Nutella has a cult following and I personally happen to be a part of it. These cupcakes are a Nutella lover's heaven and one that deserves to be on top of the list. They are the Nutella-ist Nutella cupcakes you'll ever run into with their ultra moist chocolate cake base, Nutella sauce lava center and super creamy Nutella frosting. If you haven't tried making them already, they need to be in your life!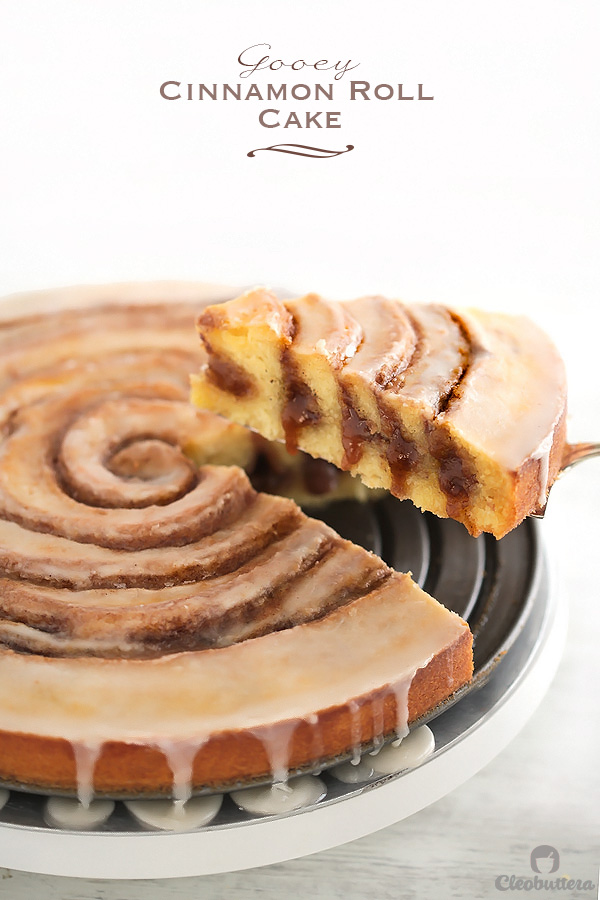 This warm glazed vanilla cake oozing with pockets of gooey cinnamon swirls is reminiscent of a cinnamon roll, but prepared in a fraction of the time and effort. It's my go-to dessert when I don't have time to make dessert and never seizes to wow people. It is one of my family's all-time favorite desserts and apparently it has become yours too!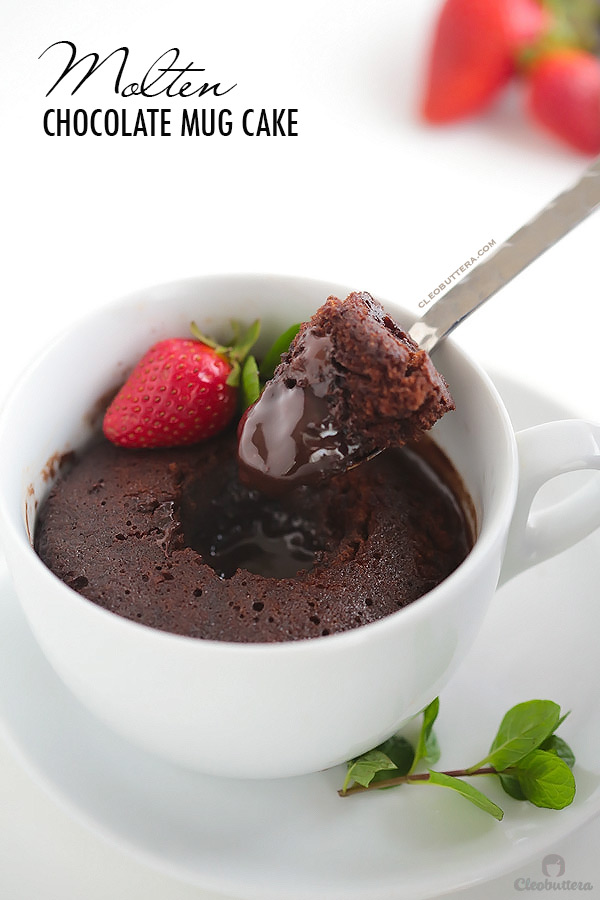 Now this was my biggest shocker on the list. So I spend weeks and weeks brainstorming and developing innovative recipes like this dessert burger and that imploding chocolate bomb and you leave all that and fall in love with a MICROWAVE cake that takes 5 minutes to make???!!!! Seriously?! Paleeeeeez…I need some time to mourn over my fried brain and reevaluate my blogging choices. Oh well, if that tells anything, then it says that you guys LOVE a quick chocolate fix. Can't blame you to be honest. It's pretty much a life saving recipe and one you should save for chocolate emergencies.
Now without further adieu, ladies and gentlemen, I present with the most loved, most popular, most drooled over recipe of the year 2015…..Drumroooooooll…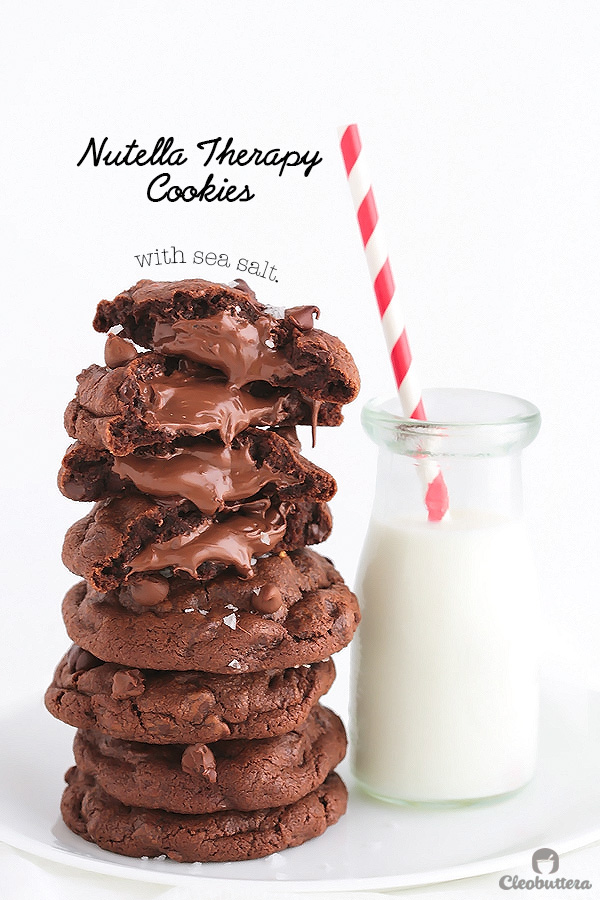 What did I just tell you about Nutella recipes? They have some sort of MAGIC, but I promise you that this one is worth the hype. Just take a quick look at the feedback in the comments of this cookie post, to see why people love it so much. Out of all the recipes I've posted in my short year of blogging, this is the one that got the most rave reviews. I've been told that they do indeed have healing powers. I'm just glad to know that I'm not the only one who uses chocolate for medication.
And that's a wrap! So…did your favorite recipe make the list?
This post may contain affiliate links.
All images and content are owned by Cleobuttera® and are copyright protected. Please do not use my images without prior permission. If you would like to republish a recipe, please rewrite it in your own words and link back to the recipe page on my site. Original recipes and creations of this site are intended for personal and home use. Commercial replication or media consumption are only allowed with a written consent and agreement with Cleobuttera owners. Otherwise it is considered a violation of intellectual property. Thank you for respecting and appreciating the amount of time and effort that goes into creating free, unique recipes that make people happy.