Hey hey my baking friends! Remember me?
That sugar high dessert lover who couldn't stop geeking about baking?
Yeah? No? Vaguely?
Does the suddenly disappeared food blogger who hasn't posted anything new in what feels like eternity ring a bell? Any hint?
Theeeeeere we are! I knew you'd remember me that way.
Now let's not rub it in my face because the guilt of my blog silence is already killing me!
And that's why I'm writing you today.
I've actually been meaning to write you for an embarrassingly long time, but a cloud of writers' block combined with hesitation and a false conviction that 'I'm coming back soon, so no need to complicate things,' kept pulling me away.
But its been too long…way too long, and things are getting confusing…and I hate for you to keep wondering or feel that I bailed on you.
So I'm finally here to open up, clear things out and get a little personal.
I feel like as my loyal readers (aka internet friends & baking buddies) you deserve to know where on earth I've disappeared and if I'm still blogging or not.
Well…this may need a bit of an explanation, but to put it in a nutshell, here's my honest, and perhaps somewhat puzzling answer: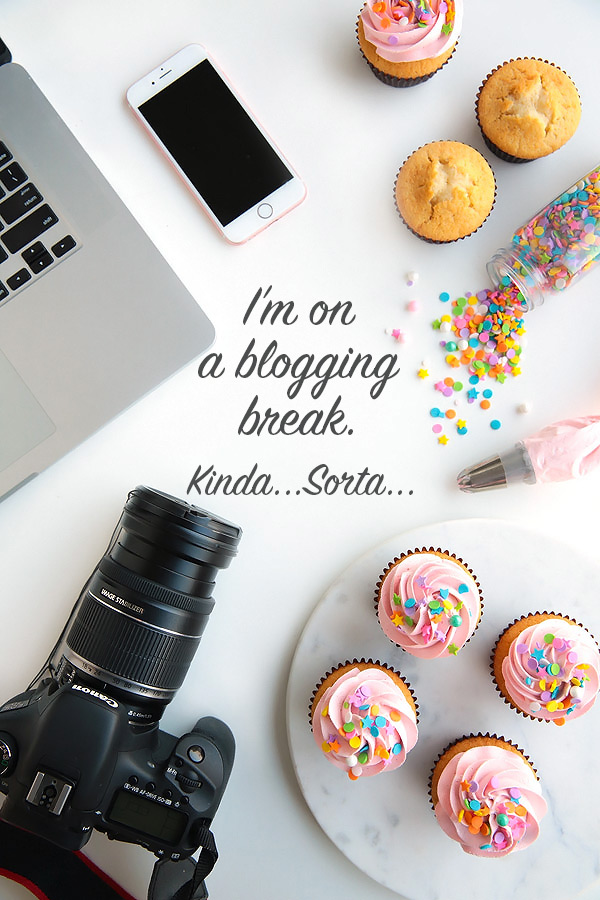 …