Your search for the perfect baked cheesecake ends here!  Incomparably creamy and velvety with just the right amount of tang, sweetness and density.  A wonderful contrast to a crunchy crust that doesn't turn soggy.  Serve plain for the ultimate classic or give it an Eton Mess twist with strawberry topping, meringue kisses and whipped cream!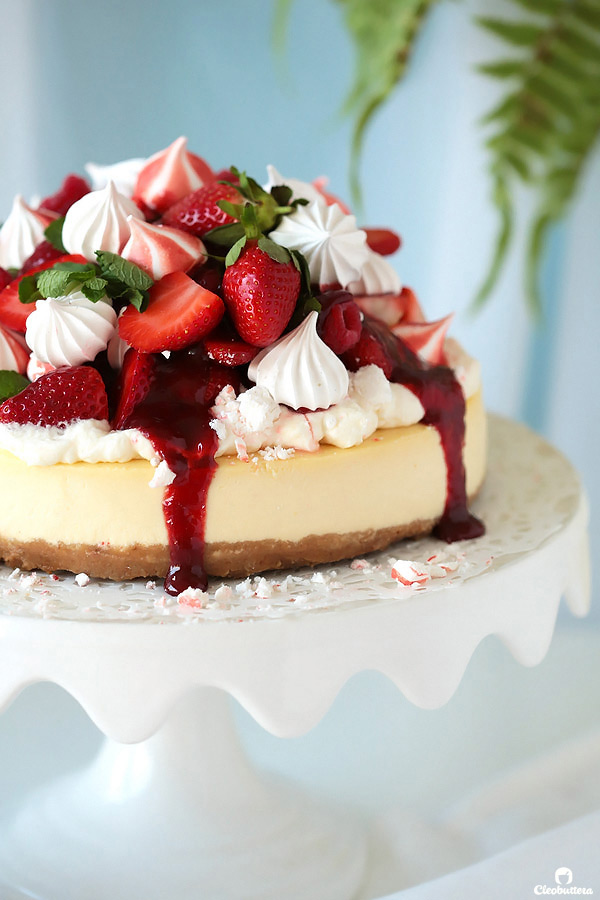 It's Cleobuttera's 3rd birthday!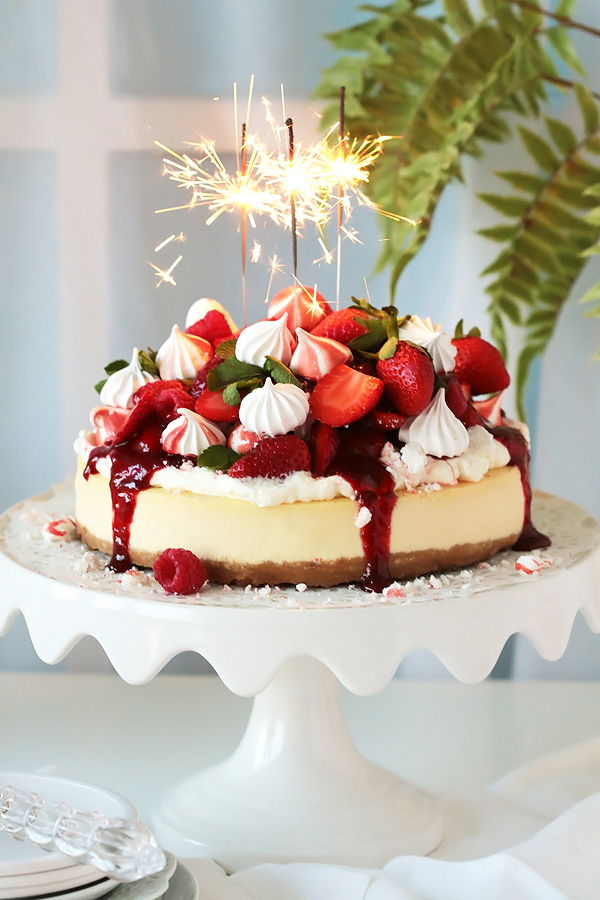 This baby blog of mine has been LIVE on the BIG World Wide Web for 3 whole years!
Just thinking about that gives me butterflies in my stomach.
I entered the internet world with great hostility and clueless expectations, but with a bigger passion that drove it.
I didn't know if I was gonna love it or hate it.  Would want to expand it or quit it.
So much happened around that blog in the past 3 years, including a much needed 1 year break, which I don't regret taking.
If anything, it made me realize how lucky I am to have a humble little space that unites bakers, beginners and professionals alike, from all over the world.  Breaking cultural barriers and shattering stereotypes.  Building life-long friendships and sharing common interests.
Yes…baking does that!  Food brings people together.  Especially cake!
And for that occasion, I decided to celebrate with the cake that started it all…
Cheesecake!
…