This no-bake cake is incredibly delicious and so easy to make!  Alternating layers of Oreo and Oreo filling-flavored whipped cream transform in the fridge into a super soft cake that tastes like a cross between a giant Oreo and an ice cream sandwich.  SO GOOD!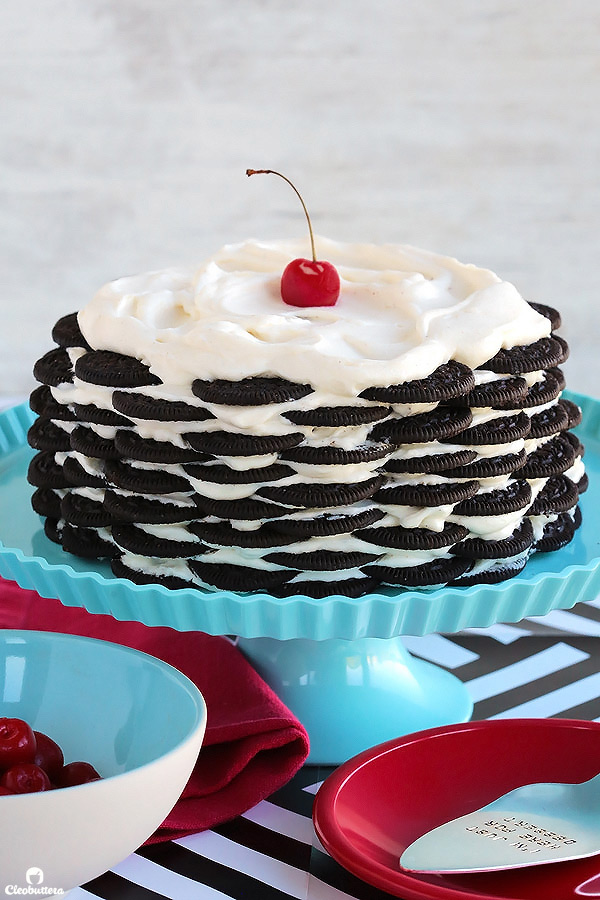 Hello my long-lost friends!  It's been exactly 1 month and 1 day since I've gotten in touch with you and its causing a HUGE void in my life.  The past month has been jammed with overseas trips, that's been lagging my performance on the blog.  No complaining here…I LOVE to travel, but I miss you guys just as much.
I couldn't take our long-distance relationship any longer, so I though I'd peak by, say 'Hi from Canada!' (my home away from home), and grace your palate with a little recipe that might just become the highlight of your summer.   I still have another month before going back to Cairo, so please bare with me as I ever-so-sporadically dot the blog with only a few new recipes till I get my act back together in September.
Sooooo…this cake.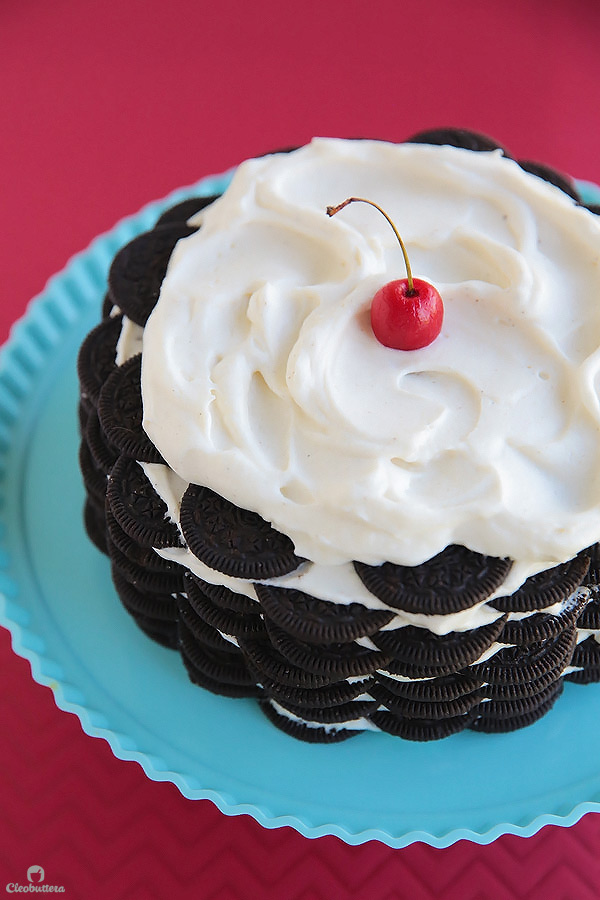 Have you ever had something so good, that left you wondering where it has been all your life?
In my case…this was it!…