10 (mostly) Middle Eastern Recipes Perfect for Ramadan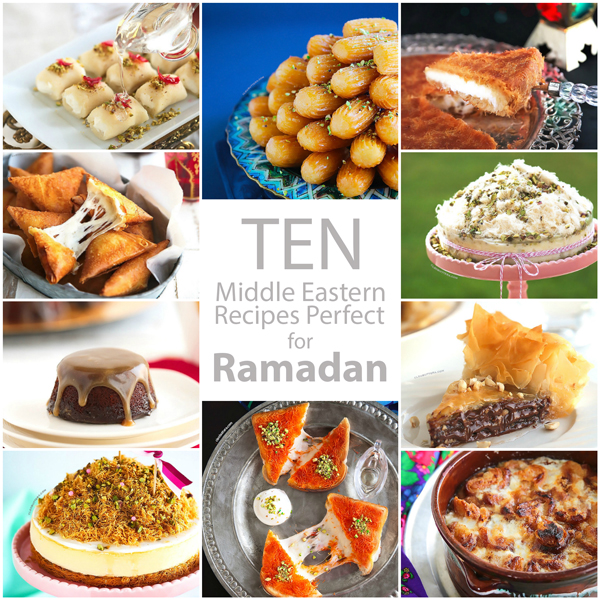 Hey there my dear friends! I've missed you.
I know its been so long since I last shared a recipe with you, that you might've wondered if I've fallen off the face of Earth, but its actually been the complete opposite. I've been SO hard at work with some absolutely great recipes coming your way.
With the month of Ramadan just two days away, I decided to dedicate the past few weeks to develop, test and photograph Middle Eastern dessert recipes to share with you over the course of the upcoming month, so I can concentrate on the more important aspects of this special month.
For those of you who only know Ramadan as a month of fasting from sunrise till sunset, let me tell you that it's much much more than that. It's a time when family, near and far, gathers round for home cooked meals full of love. It's a time of vividly decorated homes, shops, streets and mosques full of colorful streamers, bright lights and lanterns. It's a time of peaceful spirituality and soothing prayers coupled with bustling streets and late night outings. It's crazy traffic jams and also people handing out water, dates or even full fledged packed meals to those still driving home when it's time to break fast. It's neighbors joining together to all decorate their street, hanging shiny and colorful garlands from house to house. It's when every neighborhood organizes and sponsors what is literally called 'Feast of the Merciful;' an open invitation for a free meal for the homeless, less fortunate or any passerby at the time of Maghreb (Sunset). It's 30 days of festivities, holiday spirit, giving and loads of fun that all Egyptians, Muslims and Christians, look forward to all year!
I don't know about the rest of the world, but in Egypt, there isn't a time where Middle Eastern desserts are celebrated quiet like in Ramadan. It's been a signature part of our culture since forever, and one of many things that make this month so special. Every sweet treat is so rich in history, full of memories and each bite tastes of nostalgia. We look forward to them, like we look forward to everything that is beautiful about this holy month.
I have prepared for you 10 (11 if I could squeeze photographing one more) All New Ramadan-perfect dessert recipes, that are sure to take your tastebuds "on a magic carpet ride." Ouch! I just listened to myself say that? Forget I said that. That was too cheesy.
Seriously though, I couldn't be more excited with the collection of recipes I've prepared for this year's Ramadan. From essential classics, to fusions and crazy twists, there will surely be something for everyone. So if you're not Middle Eastern and/or do not celebrate Ramadan, please hang in there with us, as I show you around my world through food. I promise you to keep things interesting. Consider this a virtual invitation to experience Ramadan in Egypt ?
To get you in the mood for what's coming at you, here's a round up of 10 (mostly) Middle Eastern Recipes from last year, that are perfect for Ramadan. Or anytime of the year really.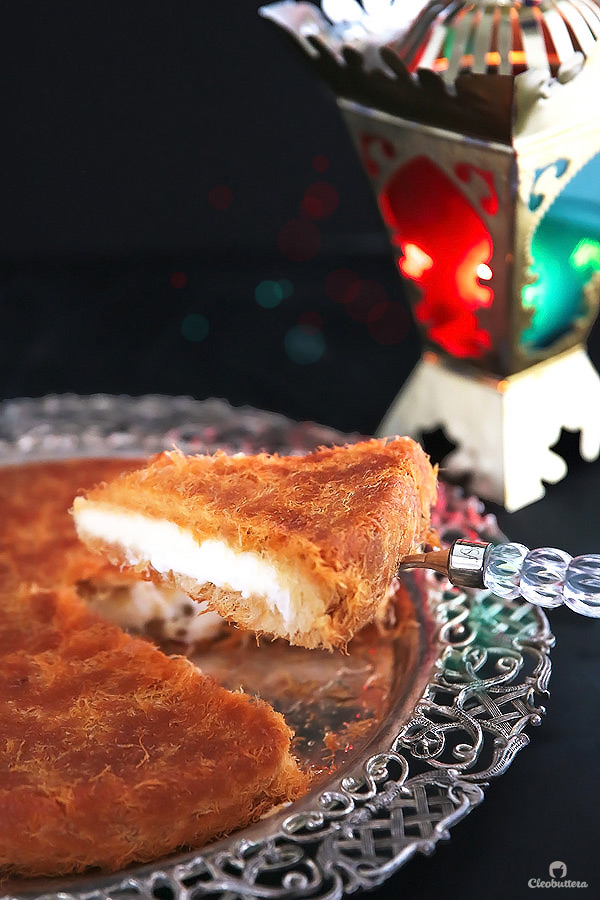 Classic Cream-Filled Konafa– Unofficially crowned as the Queen of Middle Eastern desserts, no Ramadan is complete without one type or another of Konafa (or Knafeh/ knafeh). Also popular in Turkey, Greece and some Eastern European countries, Konafa has more variations than I could count. This one right here, is Egypt's most loved one. Crunchy shredded phyllo pastry, sandwiches a creamy, pudding-like filling, then gets drenched in vanilla-scented simple syrup. Warm out of the oven, it is one heaven of a dessert.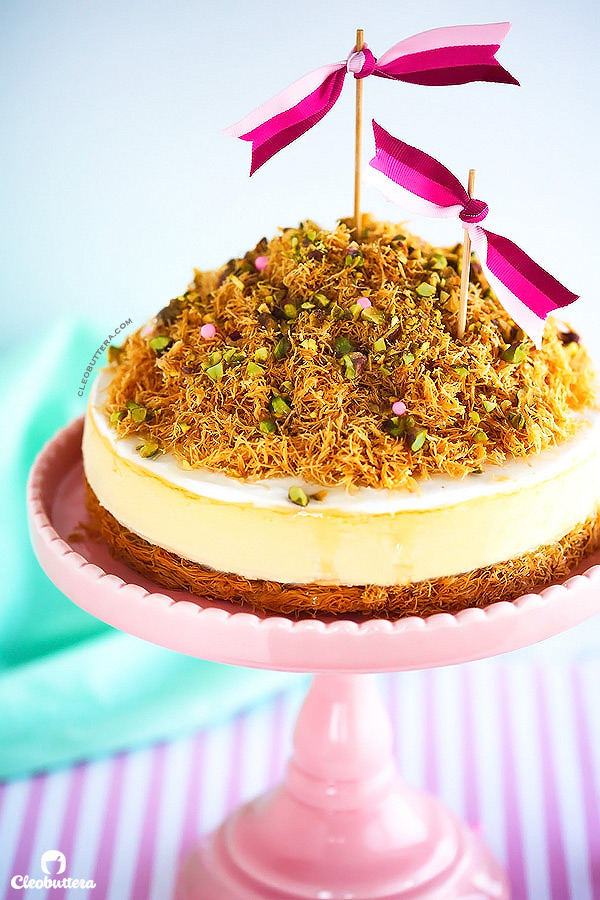 Kanafeh Cheesecake– Speaking of Konafa (or Kanafeh), I couldn't help but marry this one to a very American cheesecake. Perfectly baked, New York-style cheesecake, sits on top of a crunchy kanafeh crust, gets topped with a slathering of keshta (Arabic clotted cream) and a mountain of kanafeh shreds. A drizzle of a cinnamon and cardamom kissed sugar syrup ties the flavors together, making for one delectable fusion.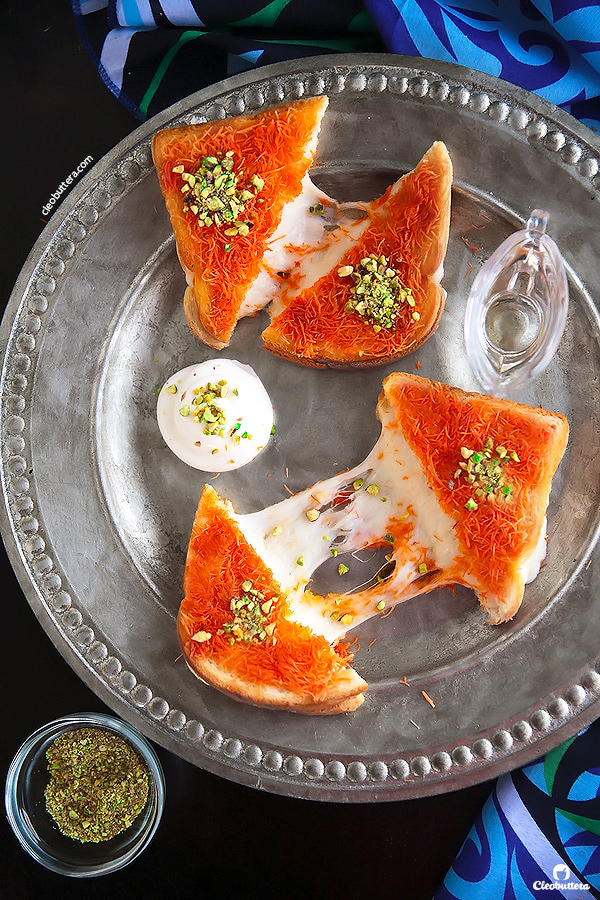 Kanafeh Grilled Cheese Sandwich– Wanna eat kanafeh, but too lazy to make one? Your looking at the solution right here! I'm personally in love with this recipe. You get all the flavors of cheese kanafeh, non of the work. You'll be blown away by how much this easy shortcut tastes so much like the real deal!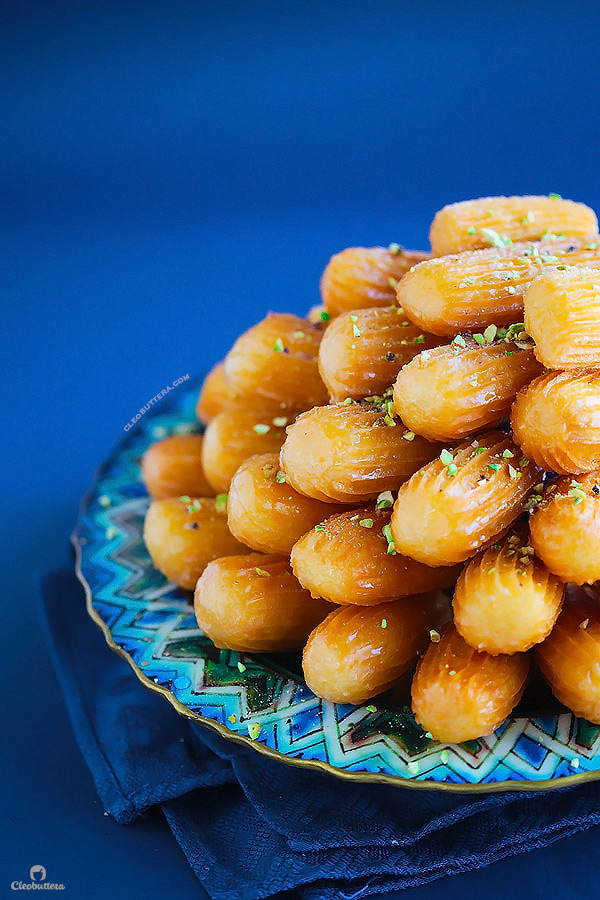 Grandma's Balah El Sham– This recipe has been passed down to me by my late Grandmother, may she rest in peace, and is truly the best I've ever tried! These churro-like, Middle Eastern fritters are crunchy on the outside and irresistibly squishy soft on the inside. As soon as they come out of the fryer, they get dipped in a pool of vanilla sugar syrup, which makes them delighfully squirt to the bite. Also known as Tulumba in Turkey and as I've learned, also really popular in various countries of Eastern Europe.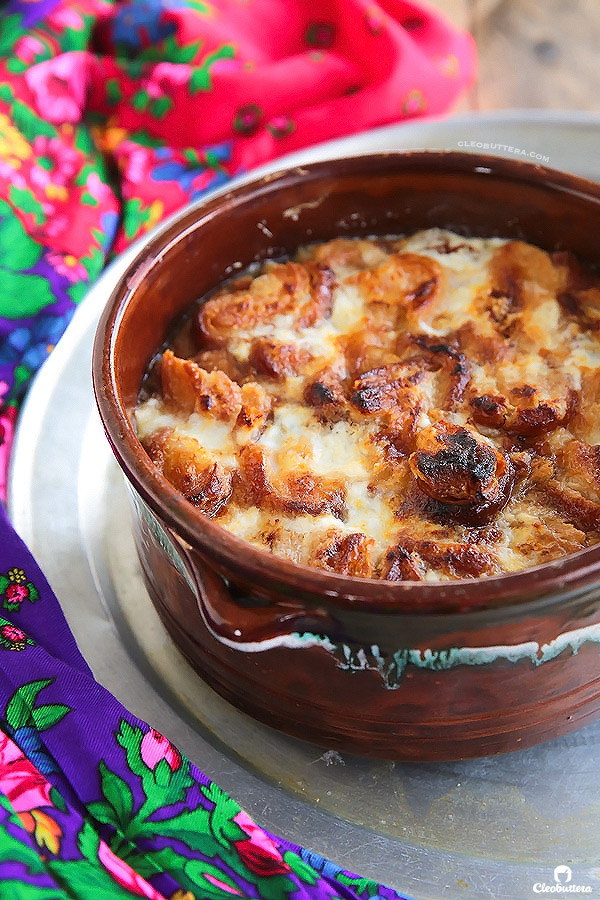 Best Ever Om Ali– This is the Middle East answer to bread pudding. An Egyptian classic as old as time, gets an upgrade with the use of delightfully delicious PALMIERS (lunettes) instead of regular 'ol puff pastry or roaa (Egyptian flat bread). Oodles of crushed palmiers get mixed with nuts, sweetened hot milk, topped with whipped cream and broiled to perfection. The result…crunchy and caramelized on top, deliciously creamy and silky in the bottom.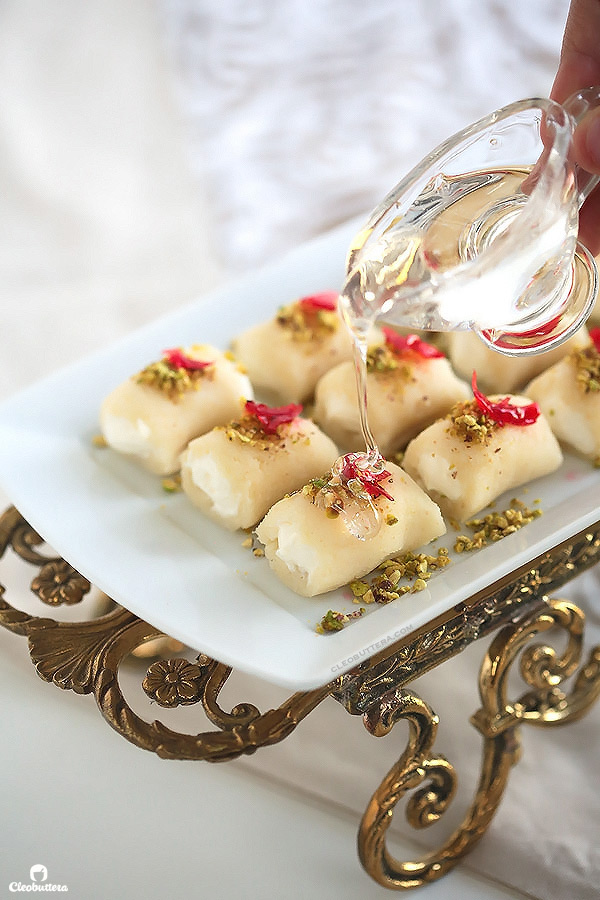 Halawet El Jibn (Sweet Cheese Rolls)– A delectable Arabic dessert, popular in the Levant, made from rolls of soft, sweet cheese dough that gets stuffed with clotted cream, and crowned with pistachios and rose petal jam. A drizzle of syrup flavored with orange blossom and rose water puts the final seal of perfection.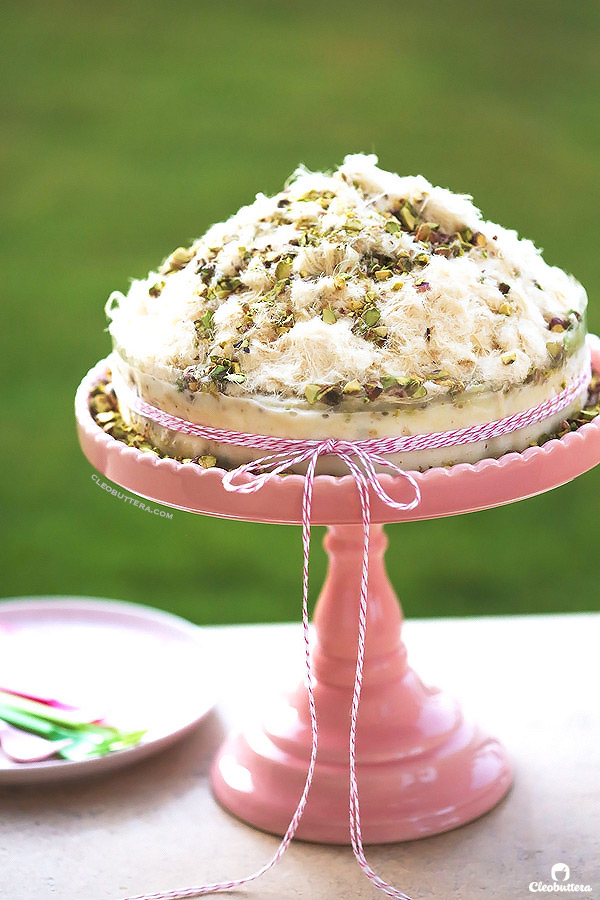 Ghazal Beirut Ice Cream Cake– Another speciality of the Levant region, I've taken this restaurant favorite and turned it into a family-style ice cream cake! Elastic mastic ice cream layer topped with Arabic cotton candy (or Persian fairy floss) and showered with pistachios. This 3-ingredient recipe could not be easier to make and perfect of a very summery Ramadan.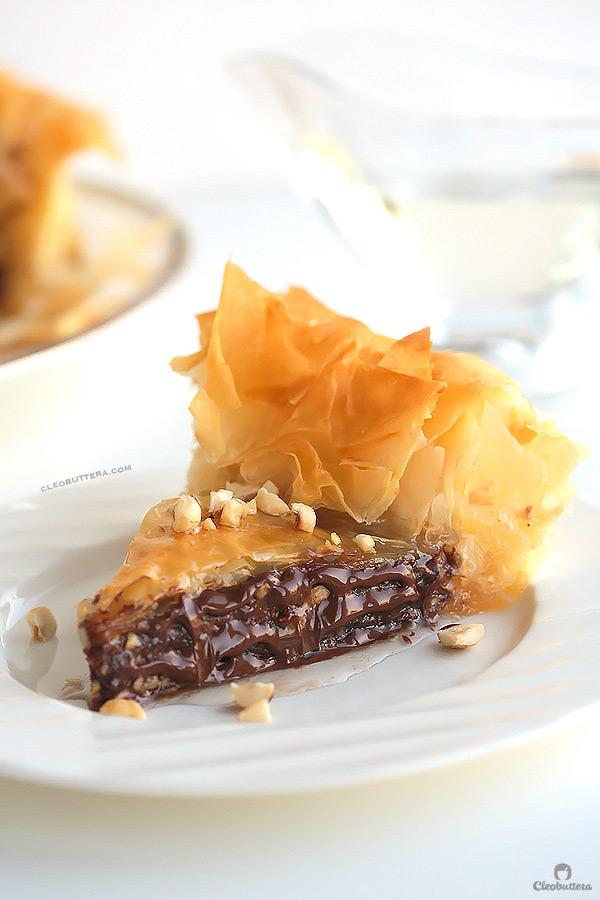 Nutella Hazelnut Baklava Pie– This sensational baklava caused quite the buzz on social media. It was an instant hit with the crowd, and the short video I made for it got reposted countless times on Instagram accounts. It tastes like Fererro Rocher wrapped in a crunchy bundle of phyllo, and is quiet a nice change from the traditional baklava. It's also a bonus that it looks as good as a it tastes.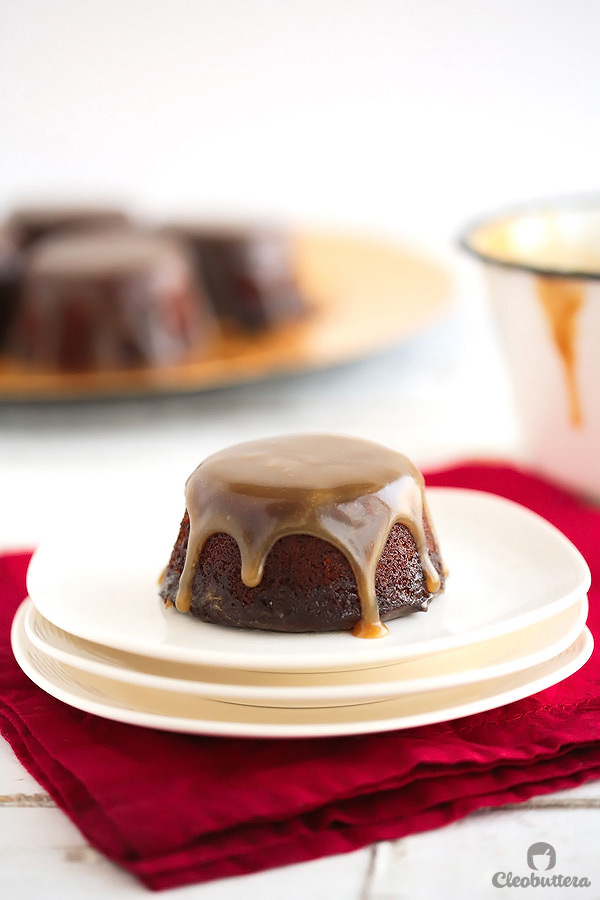 Sticky Toffee Pudding– Here's the reason for the "mostly" Middle Eastern, in the title of this post. This recipe is not one bit Middle Eastern. In fact, it is as British as the Queen herself. But with its generous dosage of dates blended in the cake, I couldn't help but include it in the round up. Due to dates' natural energizing powers, we tend to eat more than our fair share of them during Ramadan, to help sustain our bodies during the fasting hours. So technically speaking, this cake is an energy bar that happens to be one of the most delicious things you'll ever put in your mouth.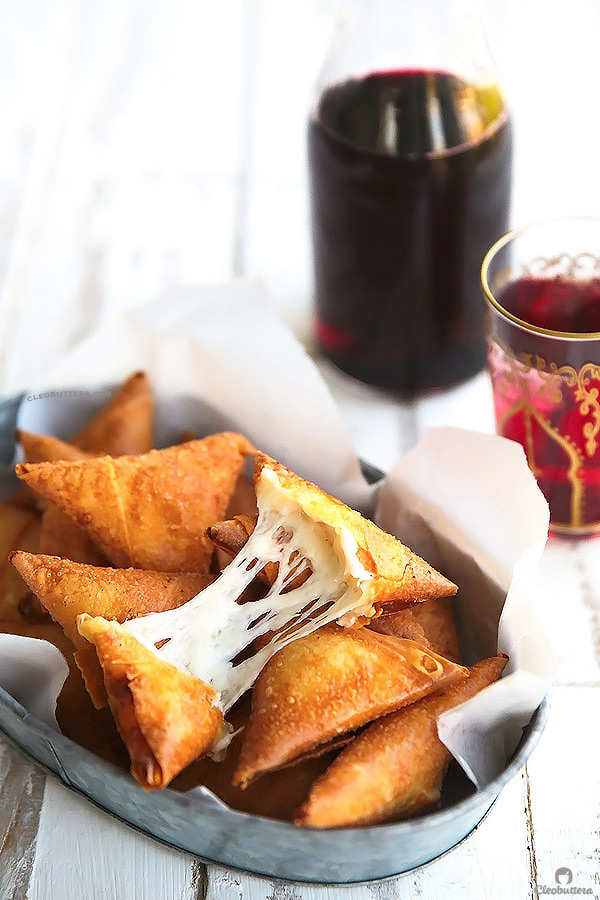 Cheese Lovers' Samosas (Samboosak)– Here's a little something to cut through the sweetness of this post. A stringy, ooey, gooey mixture of mozzarella, feta and cream cheese wrapped in a crunchy samosa dough pocket. Samosas are the nicest appetizer year round, but for some reason, they're mostly associated with the fasting month of Ramadan. Most often than not, you'll find a platter of some type of samosa highlighting an Iftar (meal of breaking fast) spread. And these are no ordinary ones.
This post may contain affiliate links.
All images and content are owned by Cleobuttera® and are copyright protected. Please do not use my images without prior permission. If you would like to republish a recipe, please rewrite it in your own words and link back to the recipe page on my site. Original recipes and creations of this site are intended for personal and home use. Commercial replication or media consumption are only allowed with a written consent and agreement with Cleobuttera owners. Otherwise it is considered a violation of intellectual property. Thank you for respecting and appreciating the amount of time and effort that goes into creating free, unique recipes that make people happy.