Creamy Yogurt Jello
Boring, 'ol jello gets a major upgrade with the addition of yogurt and cream! This simple addition transforms it into a creamy dessert that is light in texture, rich in flavor, perfectly sweet with lovely notes of tanginess.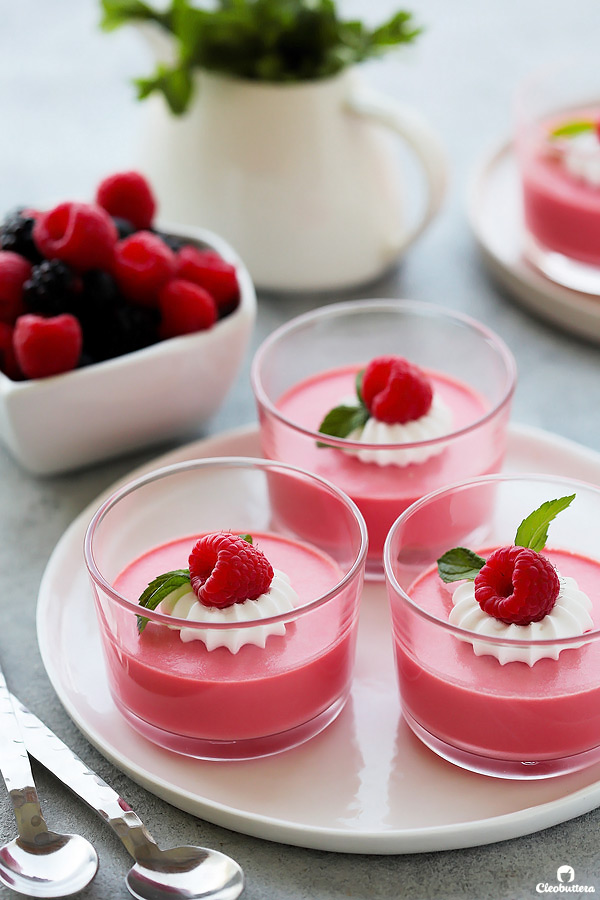 This recipe has been in my family even before I was born, and I've been keeping it from you all this time.
Why?
Because it's so easy, I almost feel silly posting it.
Simple flavors, simple steps…a non-recipe recipe sort of thing, that I thought everyone knew how to make.
Turns out…it's not as well known as I thought it was, so I had to shed some light on it.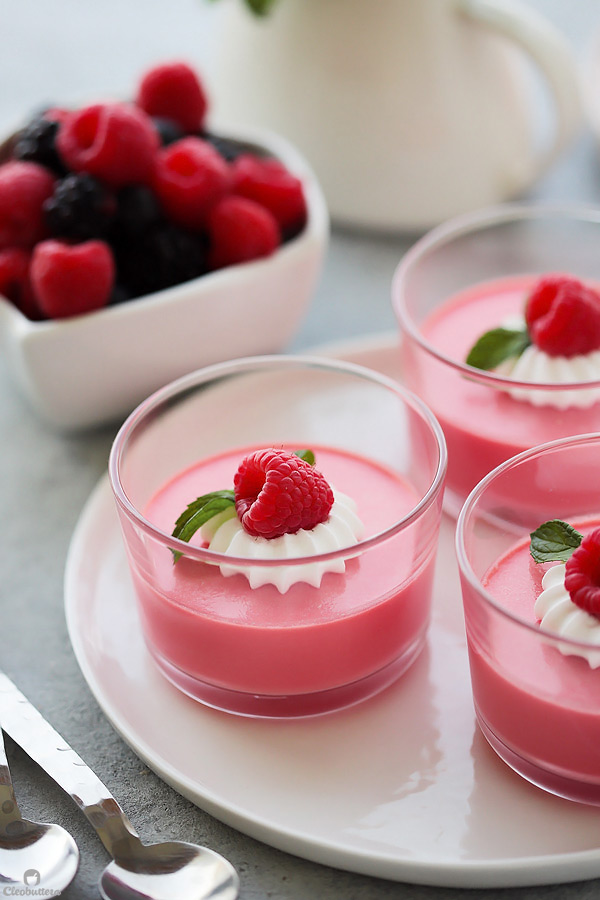 If you're familiar with this dessert, I'm sure you already know how good it is.
But if you've been in the dark about yogurt jello, I'm sorry to tell you that you've been missing out. Dude…forget regular 'ol jello! This is way, waaay better, and if anything…a bit more nutritious too!
I'm actually not a jello fan at all. I realize I'm probably in the minority here, but that jiggly, gelatinous texture is just not my cup of tea (cringe!).
This, on the other hand…I LOVE.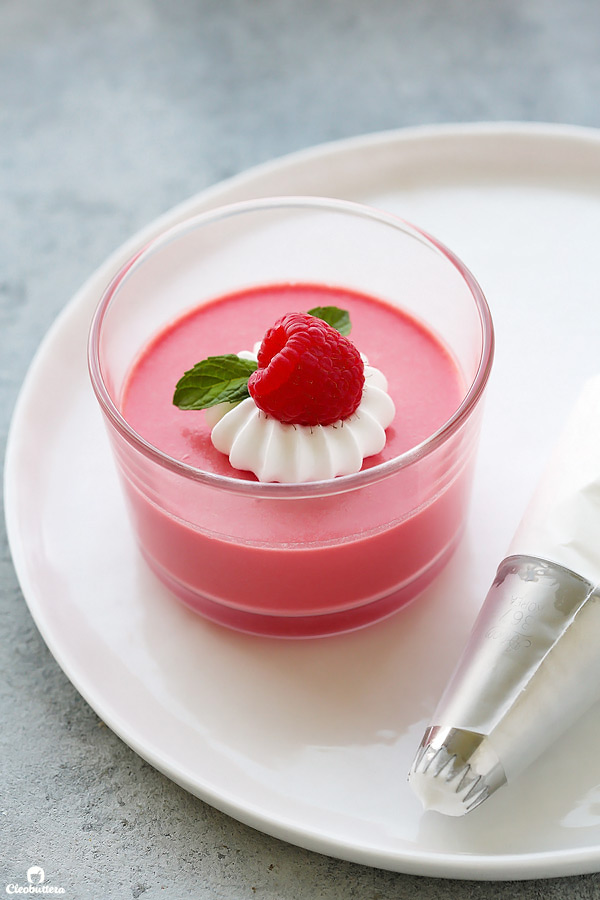 Simply substituting half of the water used to "cook" the jello with a mix of yogurt and heavy cream (or ALL yogurt, if you wanna keep things lean), transforms that gel-like, monotonous texture with a flavor that leaves a lot to be desired, into a creamy, silky dessert with rich flavor and heightened complexity.
It's like eating a denser chilled soufflé!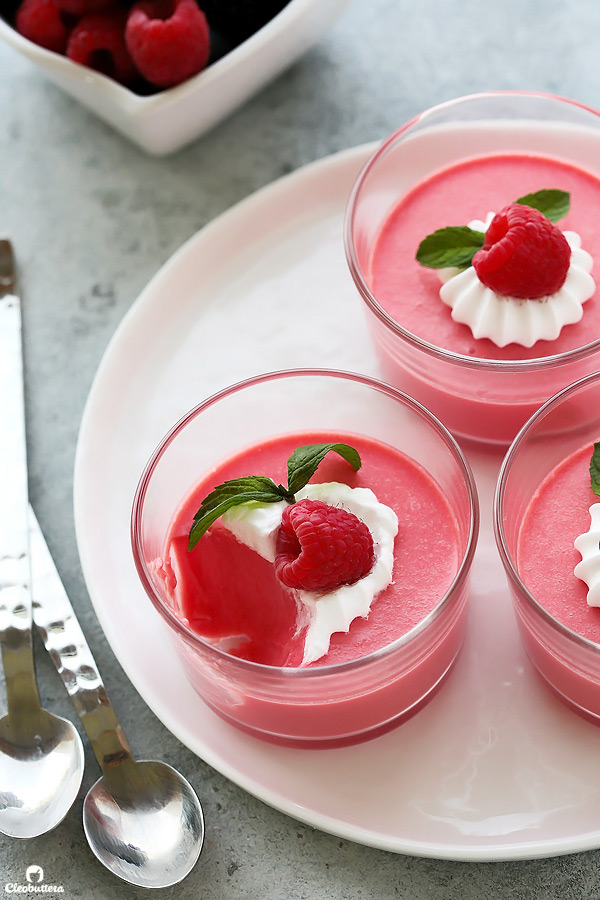 This is one of those recipes that was passed on to me by my Grandma, may her beautiful soul rest in peace. And if you've tried her Creamy Dreamy Rice Pudding and Balah El Sham (Middle Eastern Fritters), you know how exceptional her recipes are.
She used to refer to this one as "Strawberry Souffle," and the name kind of stuck. We still call it "soufflé" to this day, but I had to change it here for technical accuracy. It's definitely not a soufflé, but in some ways a faint reminder of it. That light and creamy texture, with refreshing fruity flavor is probably where the connection came from.
No matter what you choose to name it, this simple, yet delectable treat is guaranteed to satisfy both kids and grownups alike.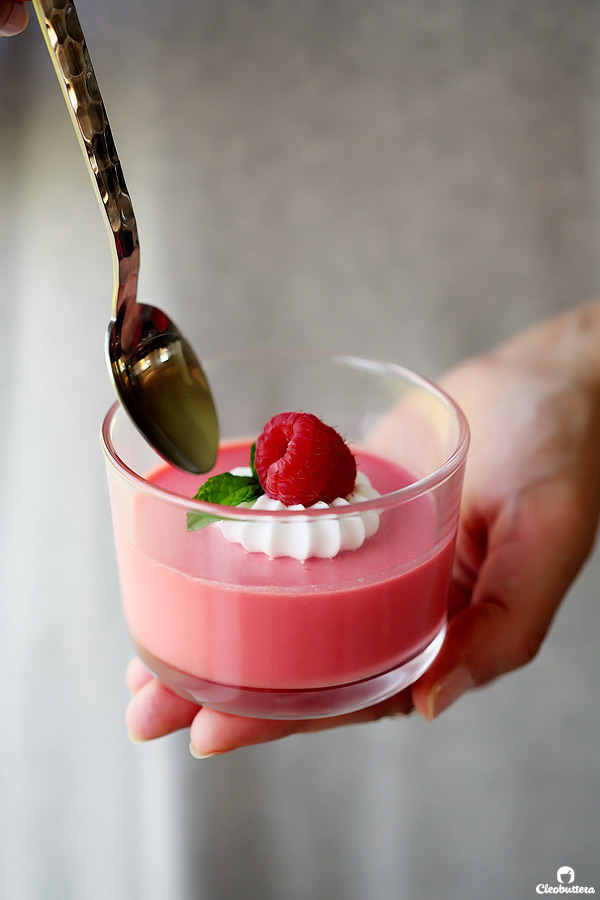 It's light in texture, rich in flavor, perfectly sweet with notes of tanginess, and just the perfect quick dessert to throw together on a hot summer day. Horray for no-bake desserts!
The other great thing about it, is that you can easily customize the flavor to your liking! Swap out the strawberry jello mix with whatever flavor you fancy and boom! you got yourself a totally new dessert. If you have a big gathering, consider making several flavors at once and serving them side by side…because who doesn't like variety. Grandma would always make a big bowl of strawberry flavored and another mango. Strawberry had always been my favorite. I mean…its PINK! How can a little girl resist?!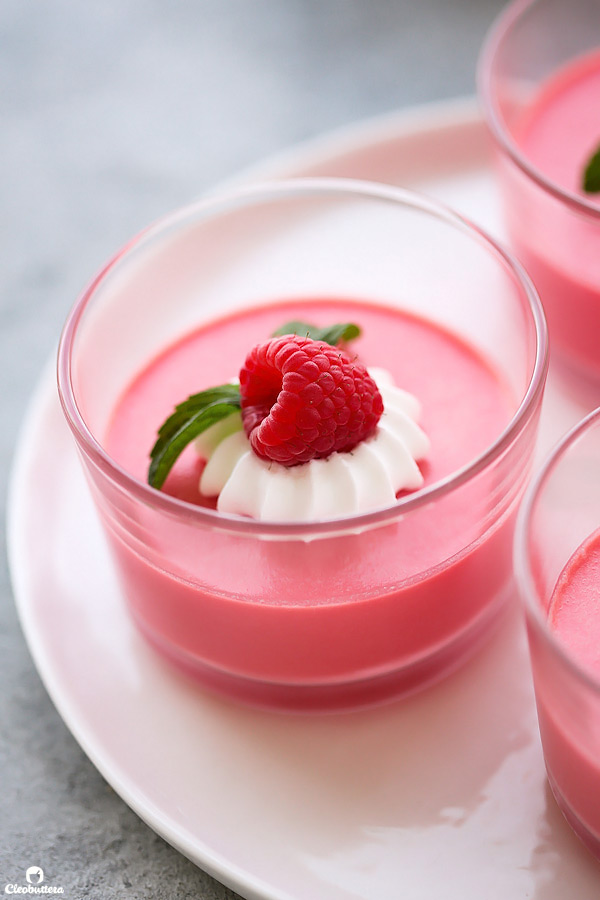 Whether you go for pink, orange, purple, or green, you'll just need 4 ingredients for this laughably easy recipe:
1 packet jello flavor of your choice. I'm doing strawberry today.
1 cup boiling water
1/2 cup plain yogurt
1/2 cup heavy cream (which may be substituted with more yogurt, but I love the richness it adds and how it mellows out the tanginess of the yogurt)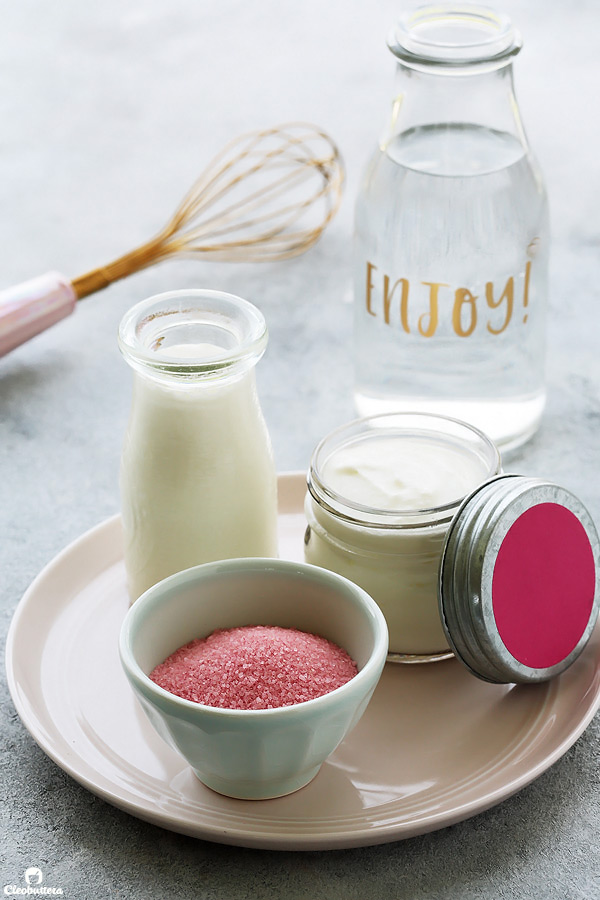 So you pour the boiling water over the jello mix, and whisk until it has completely dissolved. At this point, you'll want to let the hot mixture cool down to near room temperature before adding in the dairy. Adding yogurt to a hot mixture can cause it to split and curdle and no one likes that.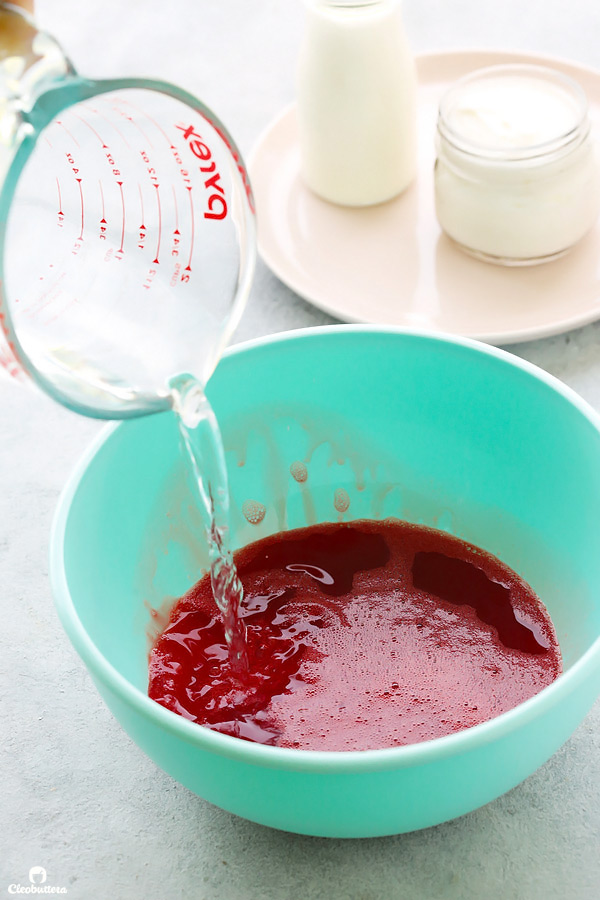 I also like to make sure that my dairy isn't cold when I add it in. When all components have similar temperatures, they blend together better into a more homogenous manner and you won't be left with bits of yogurt floating around.
But that's pretty much it! You simply whisk in the yogurt and heavy cream until nice and smooth.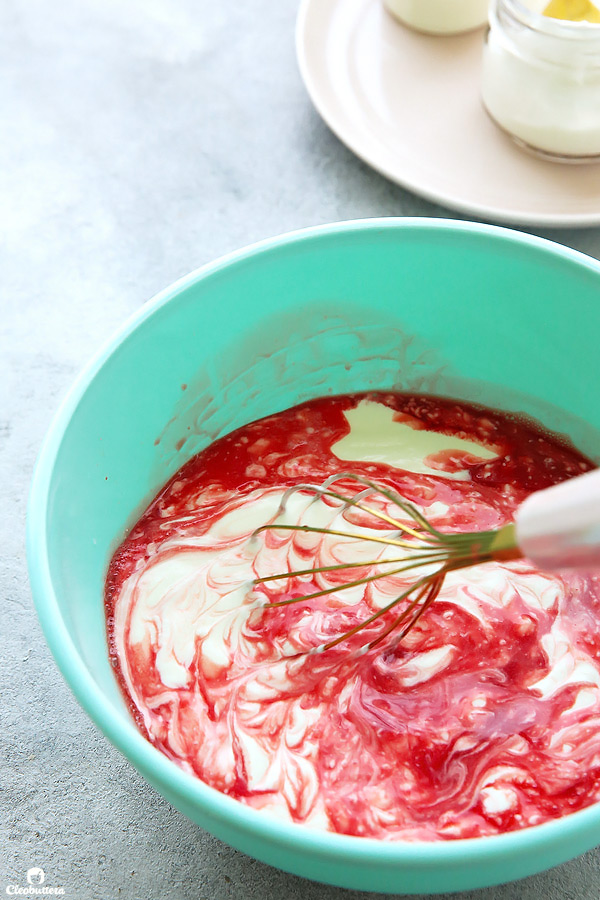 Then pour it evenly into small cups or ramekins for individual servings or 1 big bowl, a la family style. Then into the fridge it goes to set.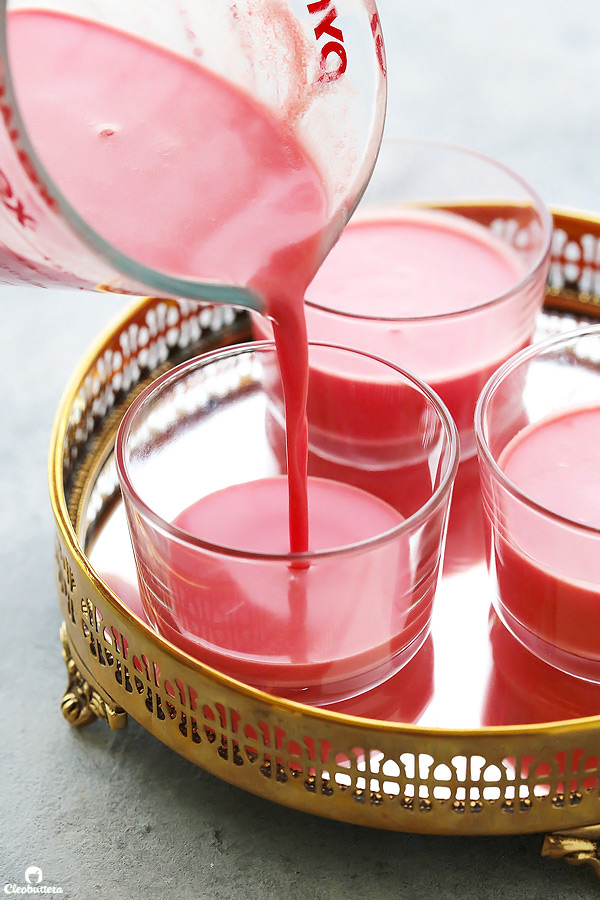 Pipe (or dollop) some whipped cream over the top if you like. Grandma didn't do that 🙂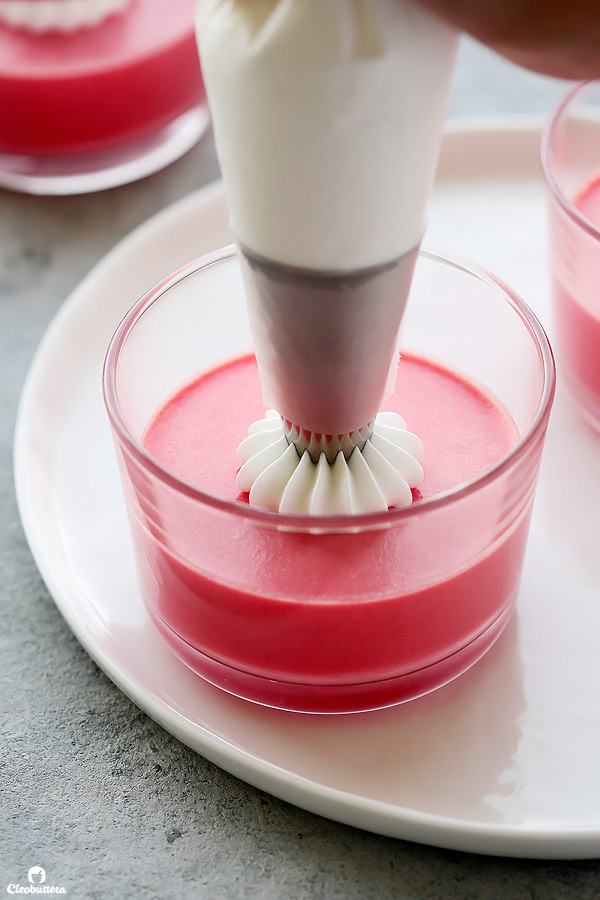 Top with a berry or two, a spring of mint for color, and fool everyone into thinking your serving them a fancy French dessert that took you all day and night to make.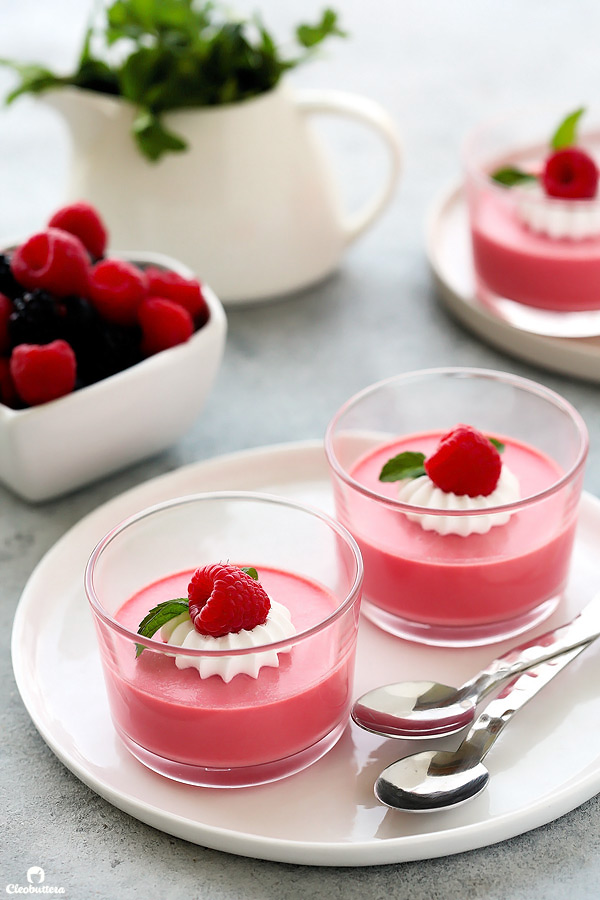 Shhhhh…no one needs to know ?
Yield: 4 servings
Creamy Yogurt Jello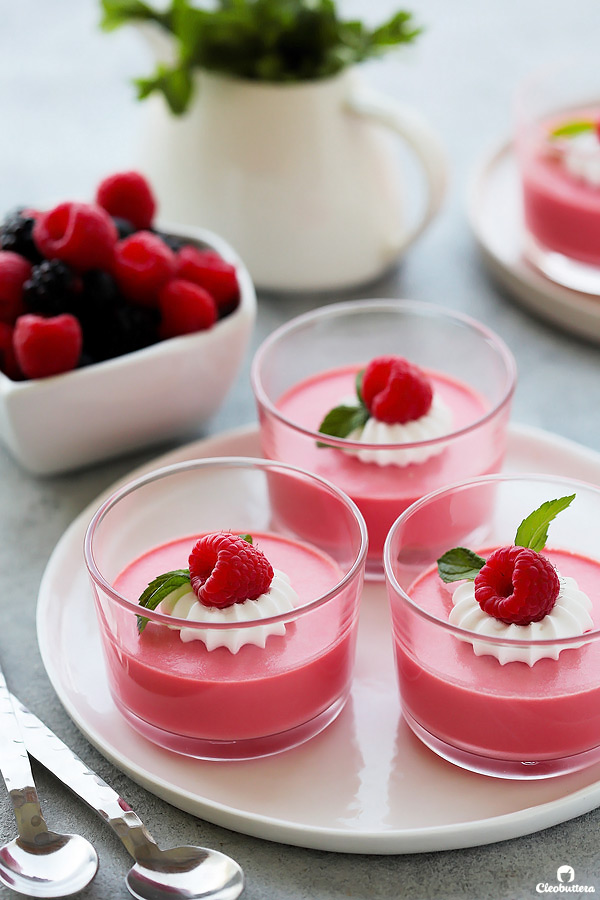 A major jello upgrade, transforming it into a creamy dessert with the addition yogurt and heavy cream. Light in texture, rich in flavor, perfectly sweet with lovely notes of tanginess.
Prep Time 10 minutes
Additional Time 3 hours
Total Time 3 hours 10 minutes
Ingredients
1 package Jello (flavor of your choice; I used Strawberry)*
1 cup boiling water (measure after boiling)
1/2 cup (127g) plain, full fat natural yogurt*
1/2 cup (118ml) heavy whipping cream*
For Garnish: (optional)
Whipped cream
Berries of choice
Mint leaves
Instructions
Empty the contents of the jello envelope into a medium bowl. Pour the boiling water over the jello and whisk until completely dissolved. Set aside to cool down to warm room temperature; about 30 minutes. Do not attempt to speed up the cooling process by refrigerating it, as this will solidify the jello.
Meanwhile, take both the yogurt and cream out of the fridge, to bring them close to room temperature. By ensuring that all components are at a similar temperature, prevents the mixture from curdling. Adding cold dairy to hot jello mixture, will cause the mixture to curdle and split and the texture won't be pleasant.
When the jello mixture is no longer hot to the touch, whisk in the yogurt and cream until evenly combined.
Divide the mixture evenly into 4 ramekins or glasses or 1 medium serving bowl, if serving family-style. Refrigerate until set, 2 to 3 hours or up to overnight.
If desired, garnish with whipping cream, topped with a berry and mint leaves. Serve cold or at cool room temperature.
Recipe Notes
Depending on the brand of Jello (aka Jelly) used, the weight can vary from 70 grams (2 1/2oz) to 85 grams (3oz). I use Dreem brand in Egypt which is 70g (2 1/2oz), but the 85g (3oz) packages, like Jell-O brand, will work just as well.
I've only ever used natural, full fat yogurt in this recipe; just the way my Grandma made it, so I'm unsure how lower fat or Greek yogurt will work in this recipe. My guess would be that lower fat yogurt will taste less rich; not entirely a bad thing. As for Greek yogurt, I imagine it turning out thicker in consistency, which may actually be quite nice.
For a leaner version of this dessert, you may substitute the heavy cream with more yogurt. Just note that it will be tangier in taste.
For a bigger serving, feel free to double, triple or quadruple this recipe.
Recipe adapted from my sweet Grandma
Measurements Note: All recipes of this site have been developed using weight measurements. Although US volume measurements have been included for your convenience, it is highly encouraged that you weigh your ingredients using a kitchen scale to get the best possible results. Due to the sensitive nature of baking, kitchen scales are proven to yield more accurate and consistent results than measuring cups. Enjoy!
This post may contain affiliate links.
All images and content are owned by Cleobuttera® and are copyright protected. Please do not use my images without prior permission. If you would like to republish a recipe, please rewrite it in your own words and link back to the recipe page on my site. Original recipes and creations of this site are intended for personal and home use. Commercial replication or media consumption are only allowed with a written consent and agreement with Cleobuttera owners. Otherwise it is considered a violation of intellectual property. Thank you for respecting and appreciating the amount of time and effort that goes into creating free, unique recipes that make people happy.